A Memorable Encounter with Australia's Unique Wildlife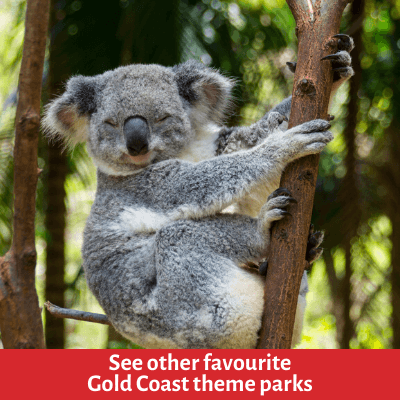 Experience Australian wildlife at its finest at Currumbin Wildlife Sanctuary. It is one of the local attractions and organisations that has been a strong advocate in preserving the flora and fauna of the land down under since the late 1940s. Also known as a conservation zoo, these animals and the related encounter experiences they offer are shared to both local and international visitors.
Hundreds of animals consider this sanctuary as their home. The famous kangaroos and koalas in Australia as well as the endangered Tasmanian Devils, dingoes, and saltwater crocodiles are also kept here. Meeting and getting close to these animals is one of the best experiences the theme park offers to visitors of all ages. 
Tours and guides are also available in the sanctuary to help visitors learn and appreciate these animals more. Australia's colourful bird life is featured in the park as well. Lorikeets are also included in the highlights of the fauna featured in the park. Reptiles, amphibians, pelicans, the bilby, emu and echidna are also kept for guests to see and experience in the sanctuary. Shows, encounters, and experiences make your visit at the sanctuary even more memorable. You can feed the lorikeets, enjoy the aboriginal dance show hosted daily on the park, or have a blast at the WildSkies, a free flight bird show also hosted inside the Currumbin Wildlife Sanctuary. Take souvenir photos, cuddle up with the animals, or simply enjoy the natural beauty and majesty this nature sanctuary is known for.
Currumbin Wildlife Sanctuary has been around for more than 70 years and is considered as one of the treasures of the region. The animal attractions here serve and are considered one of the hearts of Gold Coast history in tourism, a story that began with the feeding the wild rainbow lorikeets in the vicinity. 
Over the decades, it has evolved into a haven of myriad of native animals in Oz, beginning from the small, beautiful, and iconic as well as endangered animal species in the region. Volunteering programs are also available in the park to be able to enjoy a closer look in the life of these animals as well as to be a part of something big and significant in the Australian wildlife.
General admission for adults starts at $49.95. Kids aged 4 to 14 years can be purchased at $39.95 as well as concessions. Special rates are given to families enjoying the sanctuary as a group. Annual membership starts at $65.00 a year and will give guests access to free member events, discounts, and other exclusive opportunities. Voting rights for director elections are also one of the perks of being a member of the sanctuary. WildSkies Free Flight Bird Show starts at 11:20. Lorikeet feeding is the earliest and starts as early as 8:00 am till four in the afternoon.