Racing Heartbeats and Adrenaline-Pumping Rush of Adventure in the Tracks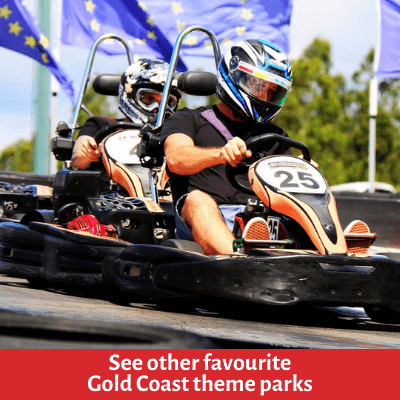 If speed is what you crave, do not go far and simply conquer the tracks of Slideways Go Karting World. This adventure has been the benchmark for indoor kart racing centers all over Australia and has been a favourite past time of many Aussies and tourists. Accessible from the major cities in Australia, Slideways is indeed one of the most spectacular circuits in Oz.
The track features a more European go karting experience and a layout known as "Nurburgring" of all karting tracks. With one of its major centres located in Pimpama, two minutes away from Dreamworld, it is indeed an outdoor adventure you will definitely  enjoy day and night. Fun for the whole family and an exciting adventure for the kids can be enjoyed here.
The race track features several elevations and changes perfect for both newbie and rookie go kart players. Sweepers, dippers, banks, and esses make the whole track adventure a truly fun and exciting one. The karts also come in various designs to be able to accommodate adults, kids, dual karts, as well as specialised family karts perfect for a one-of-a-kind family adventure. The track also features a 3-storey go karting facility 500 meters in length. It is like no other in the southern hemisphere. Perfect your steering, drifts, and pump on your gas as you hit the finish line.
If you are looking for a less boring and more fun activity you can do outdoors, day and night, the Slideways Go Karting World adventure is the best experience for you. 
The kart track features a digital timer that can measure one hundredth of a second that can be used to run up to 18 karts on the race track at a time for different multiple racing formats, for different levels of racing and go karting experience. The park promotes competitiveness but also serves as a fun escape to a memorable adventure.
Slideways Go Karting centres are also a fun experience to head out to even when the rain pours. You can still enjoy 425 meters of indoors circuit. Bucks party, corporate events, birthday parties, and hen's parties can be perfectly hosted in this venue as well. Challenge your mates or simply have a great time as you get ready, set, and go!
Ticker prices start at $7 each for the Balaclava and $72 per person for two 10-minute races. Three ten-minute races are tagged at $99 while VIP Silver passes allows you to enjoy four 10-minute races at $115 per person. VIP Gold passes start at $150 per person and will give you access to six 10-minute races. Additional races bought on the same day after the initial day purchase is at $38 per person. A parent or guardian is required for racers below 18. For small groups and corporate events, you can contact Slideways through their main website or social media to avail group packages.