A Sweet Escape in Australia's Humble Family Bee Farm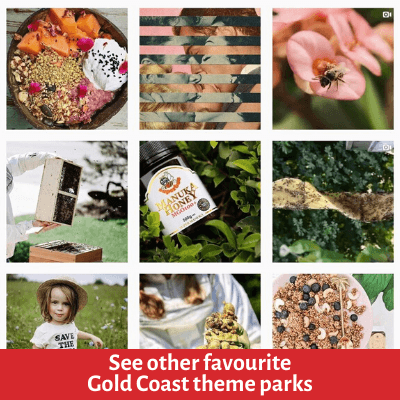 What started out as a small endeavour in the kitchen, some honey, and a desire to contribute something to Australia, became the Superbee Honeyworld. It was established in 1968 and quickly became one of the major privately owned pure Australian honey manufacturers of top products including Propolis and Royal Jelly.
Superbee Honeyworld is bringing the best Australian honey on the Aussie table for over five decades now. Unique among its competitors, Superbee sources its honey from the best locations that will help in enhancing its flavour. Australia, being the home of the best honey-producing flora in the world, produces the best honey possible in Oz and around the world.
Superbee Honeyworld began in 1968 in a small town in Sunshine Coast, Queensland in an area called Tanawha. The facility started out with a small 2 acre facility and was among the first who introduced pure Australian honey to tourists and locals in the area. A few years after, live bee shows were being hosted in the facility not only to entertain visitors but to educate them with the importance of these creatures and the secrets behind honey production in the beehive. The year 1987 came and the bee shows in Tanawha became so popular it was brought to Currumbin, in the Gold Coast. Superbee Honeyworld is now located inside the Currumbin Wildlife Sanctuary and has teamed up with Buderim in creating the famous Yellow box honey and Buderim ginger.
Now, Superbee Honeyworld still serves as the home of live bee shows, delicious bee hive products, and a large range of honey to choose from. With a number of hive activities to do and enjoy in the area, tourists cannot help but be drawn to enjoy the bees and the honey. A fascinating world to discover indeed awaits in Superbee Honeyworld.
Activities include the process of honey making, from flower to flavour! A professional beekeeper is also included in the entertainment as you enter the glass room where thousands of bees work. Learn about the medicinal benefits of this natural product, create beeswax souvenirs, and simply enjoy this magical and delicious gift from nature.
Superbee Honeyworld is located just across the Currumbin Wildlife Sanctuary. There is a wide array of honey in different flavours that you can check out and taste for free. Among the famous flavours available in the store is the Honey and Ginger Flavour, famous premium superbee honey with a mix of the Buderim Ginger at $29.80 per 1000 grams. Flavours like Honey and Lemon as well as Honey and Cinnamon start at $16.20 for a 500 grams bottle. Gift boxes in six-100 grams bottles are also available in the store. Propolis and Royal Jelly are also available for sale onsite.