Dreamworld
Discover Gold Coast:
Favourite Theme Parks & Attractions
Your One-Stop Themed Adventure Experience in the Gold Coast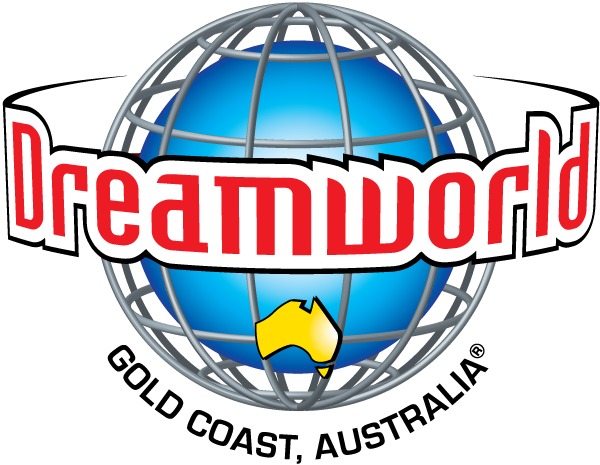 Dreamworld - Australia's BIGGEST Theme Park
As Australia's largest theme park, Dreamworld has it all.
Board the Southern Hemisphere's FIRST flying theatre experience with Sky Voyager now open!
Adrenaline junkies can take on the world's tallest free-falling ride and enjoy rides that spin, fly and soar over the park, with an option for every thrill level!
Families can take a scenic ride aboard the Dreamworld Express, experience some g-force on Shockwave or drive back in time in Dreamworld's iconic Vintage Cars.
Kids can meet loved television characters Hoot and Hootabelle, and Dorothy the Dinosaur at ABC KIDS WORLD.
Go from thrills to spills at WhiteWater World, included in admission price. Ride the giant waterslides or simply cool off in the wave pool. Hire a cabana for the ultimate luxury!
Treat yourself at a number or retail outlets including the flagship LEGO® store and take home a memento of your Dreamworld experience.
With so many worlds in one, there's something for everybody at Dreamworld!
Dreamworld Top Rides and Attractions
✩ Tiger Island

Be face-to-face with one of the most fearsome predators in the jungle, the tigers at the Tiger Island. See them glide in underwater, watch them in their natural habitat, or feed them for a day. Shows start at 12 noon till 3:30 pm.
✩ Shopping and Photo Outlets

Dreamworld is also a shopping destination and features several photo outlets for you to enjoy. Indulge and satisfy your cravings for sweets at the Candy Nut & Fudge or check out the Australian souvenirs available at the Bunya Traders. Over 30,000 jelly beans in 29 different flavours can be enjoyed at the Jelly Belly inside the Candy Nut & Fudge store. Collect happy memories you can take home at the Dreampix Photos located on the Main Street.
✩ Food and Dining Adventure

Any adventure would be incomplete unless you get to enjoy the food and delicacies that comes with it. There are plenty of dining options to satisfy your hunger at the Dreamworld Theme Park to keep you energised as you hop from one adventure to another. Head to the Dough Bros. Pizzeria for your favourite slices. The Billabong Buffet Restaurant is also a good choice if you crave the Ausralian buffet outback theme. 
✩ WhiteWater World

Inside the Dreamworld Theme Park is another theme park, the WhiteWater World. You are up for some water slides and lots of fun splashes with the whole family. There is a variety of water slides and activities perfect for kids, young teens, adults, as well as groups and families craving for a great time under the sun!
✩ Animal Close Encounters

Dreamworld is also known for its animal experiences and wildlife adventures. The park is one of the largest wildlife parks available in the Gold Coast as well as the Southern portion of Queensland. There are several tigers, Koalas, wombats, kangaroos, crocodiles, and different bird species that can be enjoyed onsite. Shearing sheep is also one of the attractions featured in this area of the park.
How to get to Dreamworld Gold Coast
There are plenty of public transportation options available to get to Dreamworld. Surfers Paradise is 20 minutes away and can be accessed via the Pacific Highway from the Smith Street at Southport. A Dreamworld Signage is available at Exit 54 and will guide you through your way to the park.
The Gold Coast is 35 minutes away and is accessible via the Gold Coast Highway passing through the Pacific Highways. Brisbane Airport is more than an hour away. From the airport, head to the Gateway Motorway to access M1. It will take 30 minutes to reach the Coomera Exit where several Dreamworld signages are posted to guide you to the theme park area. Dreamworld shuttle transfers are also available from various Gold Coast accommodations and pick-up points.
Dreamworld Operating Hours
Theme Park Access:7 days a week 10am - 5pm         ✦          Attraction and ride open hours may vary
Open everyday except on Christmas Day and Anzac Day.
For latest theme park operating hours, single day / multi-day tickets and prices, and rides and attractions, check out official Dreamworld website. Also check maintenance schedules and off-peak ride hours on the site before you plan your next visit.
Address: 📍 Dreamworld Parkway, Coomera, Gold Coast, Queensland 4209
Don't miss out on our Gold Coast theme park offers!
Exploring Gold Coast and your fave theme parks? Con-X-ion's got you covered.
Plan your way to your favourite theme parks and attractions with Con-X-ion's Gold Coast theme park shuttle transfers. Daily services available for the following destinations:

Dreamworld is one of the best escapes and entertainment destinations you can enjoy in Goldie. Whether you love thrilling rides, spending time with the kids and the whole family, or looking for fun ways to satisfy your adventurous young soul, Dreamworld has something awesome to offer. Head to an adventure on your next Gold Coast holiday.
Take the hassle out of your travels with Con-X-ion's airport and hotel transfer services. Arrange your return transfers between Brisbane / Gold Coast Airports and your Gold Coast accommodation to Dreamworld and other theme parks of your choice. Available for hotels in the following suburbs: Surfers Paradise, Main Beach, Southport, Labrador, Broadbeach Mermaid Beach, Miami, Burleigh.