An Insider's Guide: Explore Sydney & Surrounds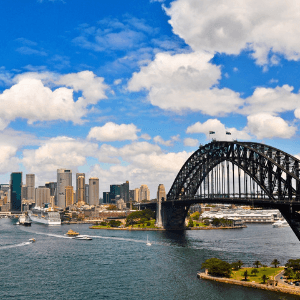 Sydney is Australia's biggest and most populous city. It also happens to hold the record for being the most visited and celebrated cities in the whole of the Land Down Under. Millions of visitors arrive every year and continue to enjoy, embrace, and take home a piece of this stunning city after every visit.
Unlike other international cities, Sydney has become a household name when it comes to the best travel destinations because of its famous harbour. It features several unique landmarks such as the Sydney Opera House and the Harbour Bridge.
Such manmade beauties, together with the ideal climate in the region, make the coastline a picture-perfect destination anyone would love to visit. The architecturally appealing structures with the stunning natural backdrop is a fantastic combination that makes Sydney a standout.
First-time travelers would be overwhelmed by the vast number of attractions and things to enjoy in this amazing city. A week would not be enough especially if you are not familiar with the places to go and the activities you can enjoy. It would be ideal to get a tourist guide or plan your itinerary ahead to avoid missing out.
There's a wide array of lookout points in the beautiful city that allow access to the most picturesque horizons in the city. There are also plenty of islands, secluded beaches, and walking tracks conducive for relaxation and time away from the busy streets of the CBD. The Harbour itself is home to the most fascinating islands that you won't be able to ignore. These destinations are playground for famous photographers from around the globe, thanks to its natural beauty and intriguing history.
Sydney, despite being a popular destination, has many stories left to unfold. There are still several enchanting places to discover and thrilling experiences to seek. You just have to know where to look and when to visit to take advantage of what Sydney has to offer.

Island Hopping in Sydney Harbour
Cockatoo Island is located right at the heart of the beautiful Sydney Harbour. The island made it to the National and the World-Heritage List. Goat Island is also a stunning escape located within the Harbour.

Vitamin Sea Fix in Sydney Beaches
There's a selection of beautiful and relaxing beaches in Sydney. With the almost-perfect climate, any time of the year would be a good time to go. Bondi Beach, Coogee Beach, and Manly Beach are some of these beaches.
Great Sydney Museums
Cultural heritage is rich and valued in Sydney. Have a blast from the past when you visit the Museum of Contemporary Art and the Australian Museum. Most of the admissions are completely free, too!

Food and Dining Fusions
Sydney offers the best of both worlds when it comes to food and dining. If you know where to look, you will discover that there are actually plenty of budget-friendly dining options to choose from, depending on what you're in the mood for.

National Parks to Visit
Blue Mountains would be a great place to spend the weekend at. There are seven Natural Parks in the area with stunning lookout points to check. The Royal National Park is a place to visit if you prefer being near the beach.
Kid-Friendly Activities
Tag along your kids and check out the Taronga Zoo, The Sydney Tower Eye, and the Manly Sea Life Sanctuary. They will also enjoy playing around the Luna Park and the Australian Museum, perfect for the family's day out.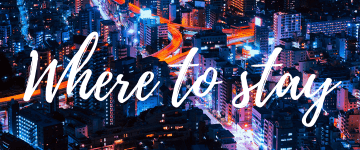 Sydney Accommodation
You will never run out of choices when it comes to comfortable, unique, and relaxing accommodations in Sydney. Hotels are perfectly situated near the popular destinations in the area. The Grace Hotel and Qt Sydney are just a few minutes away from SEA LIFE Sydney Aquarium. You will always find a home away from home in this charming city.
Heritage holiday homes and modern waterfront campgrounds are also beautifully crafted to be able to bring you a different kind of experience during your trips in Sydney's secluded and relaxing islands located within the stunning Sydney Harbour.
Hip hotels are also part of Sydney's accommodation flavours. The Ovolo Woolloomooloo is a warehouse turned waterfront hotel situated near the heart of Sydney's Harbour - the historic Finger Wharf. The eclectic design of this hotel and several other accommodations located in the area sets Sydney apart in terms of the hotel and service industry. Sydney has indeed a mix of traditional, one-of-a-kind, and interesting places to stay.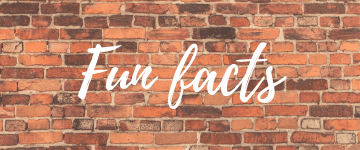 Fun & Interesting Facts about Sydney
Despite being a very popular tourist destination, you might actually miss a few interesting facts about Sydney. One would be the lethal Sydney Funnel Web Spider. This endemic arachnid can kill a human in 15 minutes.
Do you know that Sydney was given the nickname Sin City around the second half of the 20th century? Organised crime and corruption, even in the top levels of politics. Thankfully, those days are already over. With over 100 beaches to offer to both locals and tourists, Sydney could be coined Sun City or Sand City, instead of the earlier term. Another fun fact would be the 15,500 light bulbs that are changed every year at the Sydney Opera House. You'll never find a burnt out light bulb with this kind of attention to the city's most loved and iconic landmark.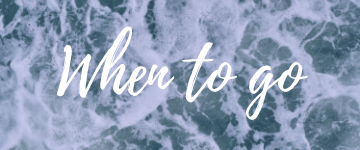 Best Times to Visit Sydney
The weather in Sydney is almost close to perfect. Every day of the year would be a great time to go and enjoy the city. However, if you would want to enjoy some particular activities or events, it would be ideal to plan your preferred months to visit.
Surfing and swimming are the top most activities you can enjoy outdoors in the city. Summer time in Sydney is from December to February and a great time to be in the water. Hiking would be ideal from October to November during late spring or from March to April when autumn is beginning to bloom. There could be a crowd of tourists from December to February; avoid those dates if you prefer a less busy vibe of the city.
Travelling on a budget? Avoid the school holidays wherein hotel rates are higher. Best time to visit would be October to November and March to April.
Renting a car or hiring a shuttle service to get around Sydney would be the best way to relax and enjoy the city. However, if you would want enjoy Sydney like its locals, you should try out public transports. There are plenty of ways to get around Sydney without breaking the bank. Walking and cycling are not just good for your health but great ways to get around the city as well.
You'll find the various transport system around Sydney very accessible. Besides taking the bus, train, or hailing a cab, you can also try the ferry services that can bring you from the CBD to the islands around Sydney Harbour. Plan your trip ahead so you can navigate which mode of transportation would bring you to your destinations.
It would be ideal to secure an Opal card. It is a smart card that can be loaded with credits and use to take the train, bus, ferries and the light rail. However, you might want to bring a few Australian currency in case you want to try out other form of transportation in the city. You can refund balances above $5 from your Opal Card, or keep it for your next visit.
Sydney is geographically located at the southern coast of New South Wales. Its central business district is situated at the southern portion of the Sydney Harbour. Flying would be the fastest way to get to Sydney. International and domestic flights are available at the Sydney Airport that is just a short 10-15 minutes travel from the main city.
Driving from nearby cities would be a perfect way to unwind and get rid of all your stress and worries. From Canberra, it will take you 3 hours on the road before you can reach Sydney. Melbourne is fairly distant and would require 10 hours of driving time before reaching Sydney. The view is great via the Pacific Highway as well as the Hume and the Federal highway.
Buses and trains can also bring you to Sydney. However, due to different sizes of train tracks, there is no direct train travelling from Queensland to Sydney. You will need to get on a train from QLD, a bus, and then another train to reach Sydney. Buses have direct trips but can take longer compared to driving by car.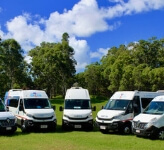 Book your Sydney Shuttle Transfers with Con-X-ion
Take advantage of Con-X-ion's (and/or our partner transport provider's) daily Sydney shuttle bus transfers for hassle-free travel to your destination, every time. Travel with ease and book with confidence for your every Con-X-ion ride.
Explore popular Sydney spots
Sydney Airport is your door to a new or familiar adventure in Sydney. Being one of the busiest airports in the world, you are guaranteed a wide array of entertainment and fun, adventure, interactive activities, and memories you can take home from every visit and stay.
The biggest city in Australia has become a favourite destination not only in Australia but by the rest of the world. With diverse activities, the city is indeed a centre for plenty of activities to do. Whether you are up for some outdoor fun or indoor escape, you'll find one in the City.
See other Oz Travel Guides
One of the fastest growing cities in Australia. A perfect escape that entertains you with a wide variety of destinations to visit, food to indulge in, and coffee to enjoy. Nature adventures are also plenty and waiting for you to conquer.
One of the top surfing destinations in Australia and the best place to conquer the waves and get a tan. Sunshine Coast is indeed a destination filled with nature trips and activities to keep you busy all year round.
Known to be one of the finest destinations in Australia, the Gold Coast is indeed a treasure to see in Oz. With several stunning beaches to boot and world class accommodations to stay at, you're in for a perfect holiday.