An Insider's Guide: Explore Sydney & Surrounds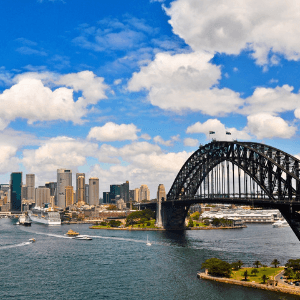 Sydney is Australia's biggest and most populous city. It also happens to hold the record for being the most visited and celebrated cities in the whole of the Land Down Under. Millions of visitors arrive every year and continue to enjoy, embrace, and take home a piece of this stunning city after every visit.
Unlike other international cities, Sydney has become a household name when it comes to the best travel destinations because of its famous harbour. It features several unique landmarks such as the Sydney Opera House and the Harbour Bridge.
Such manmade beauties, together with the ideal climate in the region, make the coastline a picture-perfect destination anyone would love to visit. The architecturally appealing structures with the stunning natural backdrop is a fantastic combination that makes Sydney a standout.
First-time travelers would be overwhelmed by the vast number of attractions and things to enjoy in this amazing city. A week would not be enough especially if you are not familiar with the places to go and the activities you can enjoy. It would be ideal to get a tourist guide or plan your itinerary ahead to avoid missing out.
There's a wide array of lookout points in the beautiful city that allow access to the most picturesque horizons in the city. There are also plenty of islands, secluded beaches, and walking tracks conducive for relaxation and time away from the busy streets of the CBD. The Harbour itself is home to the most fascinating islands that you won't be able to ignore. These destinations are playground for famous photographers from around the globe, thanks to its natural beauty and intriguing history.
Sydney, despite being a popular destination, has many stories left to unfold. There are still several enchanting places to discover and thrilling experiences to seek. You just have to know where to look and when to visit to take advantage of what Sydney has to offer.