An Insider's Guide: Explore Sunshine Coast & Surrounds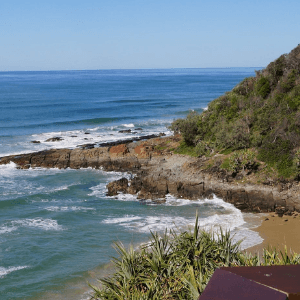 A perfect escape and avenue for your dream holiday adventures would be Aussie's Sunshine Coast. Known to the world for its pristine beaches, award-winning accommodations, colourful festivities, and popular attractions, there's plenty to see and do in Sunshine Coast. Being one of Queensland, Australia's pride, the sun shines extra bright in Sunshine Coast.
A more laid-back adventure awaits at the famous shores of the Sunny Coast. The weather and climate is almost always sunny - making it a perfect and picturesque sunny escape in the land of Oz. Water activities are plenty so prepare to get your feet wet.
Your well-being is in good hands in Sunshine Coast. With several spas, nature escapes, yoga classes, and natural havens, you are in for your most relaxing experience in The Land Down Under.
Outdoor pursuits are equally exhilarating and entertaining in Sunshine Coast. There are plenty of adventure and sports to choose from. You can start slow with a guided tour around the city's flora and fauna or go up high and try one of the air tours available in the area.
There are also tons of water activities to check out and enjoy. You can try sailing, kayaking, paddling, or simply take a laid-back cruise above the waters. Water sports are also plenty. Learn to surf, try diving, or ride a jetski. You can also ride a trained horse by the beach and experience the sun and the sand in a unique way as you gallop near the coast. The hinterland is not left behind. You can hike, try rock-climbing, or simply take beautiful pictures of the scenery in the area.
Dining is also considered a fun activity you should not miss in Sunshine Coast. Homegrown, organic, and locally farmed ingredients are mainly what make Sunshine Coast's cuisine stand out among the rest.
Best of Sunshine Coast Tourism

Fun Theme Park Day Out
You don't have to go far if you're after fun times with family and the kids-at-heart. You can visit Aussie World, Sunshine Coast Aqua Fun Park, or the famous SEA LIFE Aquarium in Mooloolaba to enjoy the day inside and out.

Picturesque Island Adventures
Sunshine Coast is close to world-renowned Moreton Island and Fraser Island. Just a few minutes from the mainland, you can enjoy the sun and exciting fun times in a secluded beach close to nature's beauty.

Your Dose of Vitamin Sea
Learn surfing, do kayaking, ride on a jetski, or enjoy water sports while frolicking around the famous beaches in the area. There's over 100 meters of beach to enjoy in the coast so you're guaranteed enough Vitamin Sea fix.

Your Outdoor Park Adventure
Prepare your hiking gears and head out to Noosa National Park, the stunning Glass House Mountains National Park, or at Mt Coolum. Bring your camera for photos. You get to thoroughly enjoy exploring the outdoors for sure.

The Scenic Great Beach Drive
Hire a 4-wheel drive and enjoy the sands on your feet and the wind on your face as you experience The Great Beach Drive in Sunshine Coast. Indulge in 50-km picturesque views from Noosa up to Rainbow Beach.

Exciting Animal Encounters
Get up close and personal with animals, take a horse ride by the beach, or enjoy watching humpback whales visiting the Sunny Coast. If you're brave enough, you can swim with the whales in the Pacific Ocean.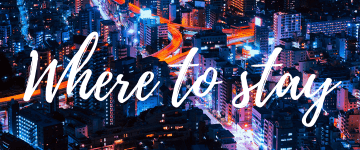 Sunshine Coast Accommodation
With a number of things to do in Sunshine Coast, a day would not be enough to fully enjoy what the city offers. Be comfortable and feel like you're at home even on a holiday as one of the finest hotels and accommodations in the city welcome you in its embrace. You'll find a perfect place where you can stay within your budget, and your style and holiday needs in full comfort.
The common denominator amongst the places to stay in would be the superb service and the stunning views. You can enjoy the view of the sea, the hinterlands, as well as the buzzing coastline of the city right at the comfort of you hotel windows or balcony.
There is a beach-side community that offers home stays and budget apartments where you can relax and recharge. There are also campgrounds for tents and RVs for a more affordable and unique experience. Luxury hotels are at your dispense if you feel like getting the best possible accommodation experience in Sunshine Coast. There's plenty of choices available that matches every traveler's needs. Families, groups on a holiday, or even the wandering solo traveler would find a spot here.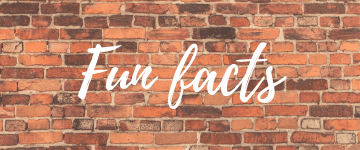 Fun & Interesting Facts about Sunshine Coast
Sunshine Coast is surrounded by The Glass Mountains and is considered to be an extra terrestrial attraction. Originally known as the Near North Coast, Sunshine Coast got its name changed through a successful petition by its people in 1966.
Despite its popularity from tourists, the Sunshine Coast is believed to be haunted and there is even a loyal following that accounts scary experiences by the beach in social media. Staff in a hospital in Nambour testified in hearing voices and strange noises by the morgue.
On a lighter note, the coast is also known to be a "health mecca." You can try meditating and yoga as well as visit organic stores and juice-cleanse bars popular in the area. Health freaks would definitely have a good time checking out the unique organic scene in the city.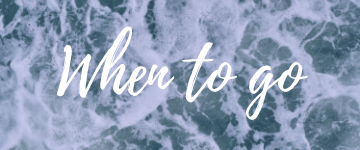 Best Times to Visit Sunshine Coast
You'll love the weather in Sunshine Coast from September to November. Rains are scarce during these months so you have plenty of sun to enjoy. April to June are the most affordable times to go when the temperatures get a little bit cooler. The coastal location provides cool breeze and warm days all year round.
October and November would be the best months to visit Sunshine Coast. This is the time of the year where the temperature is the most comfortable and a perfect time to experience spring on the Sunshine Coast. You can also avoid the crowd while at the same time enjoy the considerably better accommodation prices during this time. School holidays are also over so you'll enjoy plenty of room at the beach and popular tourist attractions.
Visit during the months of late June and early July as well as mid-December until late January if you would want to enjoy the crowd, share the beach with families and kids on a holiday, and enjoy loud and colourful parties with teens on their summer break.
Getting around Sunshine Coast
Getting around Sunshine Coast can be mainly accessed through public buses. Renting a car gives you the freedom to get around the area at your own pace. You need to secure a Go Card at the airport if you plan to take the bus most of the time. Taxis can be more expensive but are properly maintained and efficient.
There are two main bus lines that can transport you around Sunshine Coast. There are plenty of buses in the area so it's quite easy to travel and go around the different areas in the city. Taxi services are also frequent and you can easily catch one on the street. Car rentals are accessible as well and can easily take you to the less traveled areas in Sunshine Coast.
Walking and cycling are also ideal modes of transportation if you want to go around Sunshine Coast. There are actually extensive bike routes in the more progressive areas like Noosa, Alexandra Headland, Mooloolaba, and Maroochydore. You'll enjoy the view while moving from one scenic spot to another. Shuttle bus transfers are also available options to/from the city and different suburbs in the area.
Sunshine Coast is located mostly near highway areas, thus making transportation easy. There are plenty of trains, buses and shuttle services you can book, use for free or hop in to get from the airport to the city. The airport in Marcoola is just a short 5 minutes away from the main city via State Route 70. There are also hire taxis and rental cars you can take to get to your destination as well as go around.
If you are traveling by air, the closest airport - Sunshine Coast Airport, formerly Maroochydore Airport - is just half an hour away from Maroochydore. There are also direct flights to Sunshine Coast from Sydney, Melbourne, Brisbane, Perth, and Adelaide if you are traveling locally.
From Brisbane, you can get to Sunshine Coast via the Queensland Rail, a regular electric train service that travels from north Brisbane at the Brisbane Central Station to the station in Nambour. It will take you an hour and a half through this mode of transportation. Of course, there are also various options for shuttle bus transfers you can book to and from Sunshine Coast.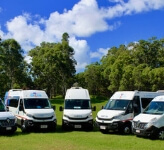 Book your Sunshine Coast Shuttle Transfers with Con-X-ion
Take advantage of Con-X-ion's (and/or our partner transport provider's) daily Sunshine Coast shuttle bus transfers for hassle-free travel to your destination, every time. Travel with ease and book with confidence for your every Con-X-ion ride.
Explore popular Sunshine Coast spots
Noosa is not just a popular surfing hub. It is also home to the quirkiest and most unique cafes and boutiques in the area. Coastal trails and nature adventures can be enjoyed for a complete outdoor day out.
Sunshine Coast Airport is the door to your Sunshine Coast adventure. There's plenty of theme parks located nearby. The Australia Zoo is just a few minutes away as well as the unique Bellingham Maze attraction.
Maroochydore is considered as the central business district in Sunshine Coast. Here is where you can enjoy shopping and then later on indulge your senses and palate in the best cuisines featured in many restaurants nearby.
Popular for its beaches, you can never run out of sand in Caloundra. There are several beaches to check out which includes Bulcock beach, Dicky Beach, Kings Beach, and Golden Beach perfect for your Vitamin Sea fix.
Nature adventures and animal encounters are what Mooloolaba is known for, perfect for family-friendly trips. You can try fishing, scuba diving, or simply enjoying marine life featured at the SEA LIFE adventure tours in the suburb.
See other Oz Travel Guides
Known to be one of the finest destinations in Australia, the Gold Coast is indeed a treasure to see in Oz. With several stunning beaches to boot and world class accommodations to stay at, you're in for a perfect holiday.
One of the fastest growing cities in Australia. A perfect escape that entertains you with a wide variety of destinations to visit, food to indulge in, and coffee to enjoy. Nature adventures are also plenty and waiting for you to conquer.
Darling Downs serves not only as the "food bowl" of Queensland but also as a famous countryside escape in Australia. With western slopes of the Great Dividing Range nearby, it is a stunning adventure waiting to be explored.