An Insider's Guide: Explore Sunshine Coast & Surrounds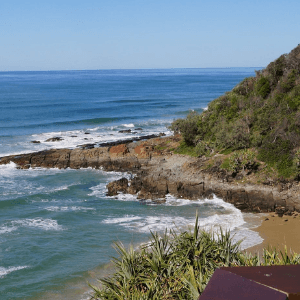 A perfect escape and avenue for your dream holiday adventures would be Aussie's Sunshine Coast. Known to the world for its pristine beaches, award-winning accommodations, colourful festivities, and popular attractions, there's plenty to see and do in Sunshine Coast. Being one of Queensland, Australia's pride, the sun shines extra bright in Sunshine Coast.
A more laid-back adventure awaits at the famous shores of the Sunny Coast. The weather and climate is almost always sunny - making it a perfect and picturesque sunny escape in the land of Oz. Water activities are plenty so prepare to get your feet wet.
Your well-being is in good hands in Sunshine Coast. With several spas, nature escapes, yoga classes, and natural havens, you are in for your most relaxing experience in The Land Down Under.
Outdoor pursuits are equally exhilarating and entertaining in Sunshine Coast. There are plenty of adventure and sports to choose from. You can start slow with a guided tour around the city's flora and fauna or go up high and try one of the air tours available in the area.
There are also tons of water activities to check out and enjoy. You can try sailing, kayaking, paddling, or simply take a laid-back cruise above the waters. Water sports are also plenty. Learn to surf, try diving, or ride a jetski. You can also ride a trained horse by the beach and experience the sun and the sand in a unique way as you gallop near the coast. The hinterland is not left behind. You can hike, try rock-climbing, or simply take beautiful pictures of the scenery in the area.
Dining is also considered a fun activity you should not miss in Sunshine Coast. Homegrown, organic, and locally farmed ingredients are mainly what make Sunshine Coast's cuisine stand out among the rest.