An Insider's Guide: Explore Cairns & Surrounds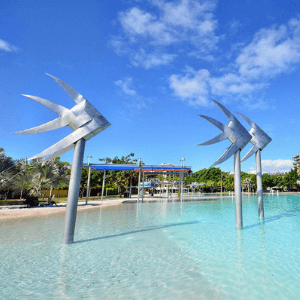 Cairns is far beyond just being Australia's gateway to the Great Barrier Reef. It is also one of the best tropical destinations located in the far north of Queensland. Music and dance are the main flavours that run deep into the culture, heritage, and tourism in the region. With its vibrant esplanade and stunning shores, the city opens you to thousands of fun possibilities.
Considered as one of the premier holiday destinations in Australia, Cairns is a favourite spot among local and international tourists and a preferred stopover for most luxury cruise ships. The destination offers adventures for all ages and suits any type of budget.
With its close proximity to the Great Barrier Reef as well as the famed Daintree Rainforest, Cairns has always been a Mecca for Scuba Divers, all types of fishing experience, reef cruises, snorkeling, and other deep water adventures.
The Skyrail Rainforest Cableway, delectable dining and fresh seafood, and the Scenic Kuranda Railway are just a few of the best things you can enjoy and see in the region. Hit the Kuranda Village and feel close to home with the warm welcome of the locals as well as the accommodating atmosphere that the region offers.
The surrounding areas are nothing less compared to the water adventures Cairns offers. You can go on hiking inside and beyond the rainforest regions. Explore the outback bushes, see native birds in their natural habitat, check out the wildlife in the region, or simply tour around the area to enjoy every piece of nature offering Cairns is known for. Home to several World Heritage wonders, you will never run out of fun and memorable things to do when in Cairns.
The town area is as equally inviting. Check out the bustling markets, the colourful cafes and the stunning beaches accessible from every vital point in town. You can either dip into a relaxing resort pool or explore the many tropical oasis in the region.

Must-Try Thrilling Adventures
There are plenty of thrilling adventures you can try and conquer in Cairns. Jumping off a plane with a trained sky diver, bungee jumping, or white river rafting would be perfect. A balloon ride would be a less heart-pumping adventure option for you.

Fishing
Laid back activities like fishing would be a perfect opportunity for the family to bond and relax. Travelling alone? Cairns has plenty of fishing spots for any angler experience. There's plenty of Spanish Mackerel and Coral Trout in the region.

Budget-Friendly Tours
Enjoy Cairns on a budget by trying out several tours available in the region. Budget packages for groups who would want to enjoy an outer reef cruise or head to the Kuranda Skyrail are a great value package to enjoy.

Sightseeing by the Cruise Ships
Cairns has one of the most stunning coastlines in Australia. Enjoy this and more by taking a cruise around the island or better yet, the Great Barrier Reef. Whether it's a short cruise or a long holiday at sea, Cairns has something special for you.

Outback Exploration
The Cairns outback is as adventurous as its waters and precious beaches. Enjoy wine tasting, cheese, chocolates, and plenty of other authentic delicacies available in town. Take out a campervan and enjoy the great outdoors that Cairns offers.

Seaplanes and Helicopter Views
Take a different view of Cairns by getting up high in the sky to see the natural beauty and landscape of the region. Taking a scenic flight above the reef would be a one-of-a-kind experience to enjoy in Cairns.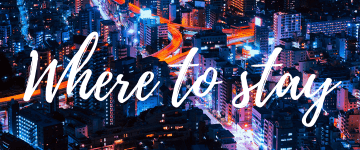 Cairns Accommodation
Cairns in not just a weekend getaway to enjoy and experience. Make the most out of your stay by having a grand holiday in the region. There are plenty of accommodations suited for your budget. You can stay in high-class rooms and suites and be treated like royalty or go on a different kind of holiday by getting a campervan to explore the region.
Homestays are also plenty in the region so you are guaranteed with a unique stay, suited even for the smart traveler's budget. Stunning views of the ocean or the region's greeneries will definitely leave you wanting for more out of your Cairns experience.
Self-contained spaces as your home far away from home are also available in the region. Whether you plan to stay in the central business district or some remote cabin in the region, you'll have plenty of freedom to enjoy and make your experience as unique as possible. A short cruise can locate you a home over the waters, too. Nonetheless, you'll enjoy a picturesque and relaxing stay in one of the many hotels and homes available in Cairns.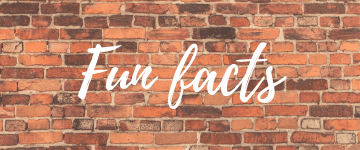 Fun & Interesting Facts about Cairns
The Great Barrier Reef and the Wet Tropics Rainforest are two of the selling points that make Cairns a famous tourist destination around the globe. The Great Barrier Reef itself is considered as one of the largest World Heritage Areas in the world.
All of the 2011 kilometers length and 72 kilometers width of the Great Barrier Reef makes it a massive destination, very apt and reasonable to be among the top destinations in anyone's travel itineraries when in Australia. There are plenty of natural wonders waiting to be discovered in the region. Home to the world's largest lava tubes found at the Undara National Park, Cairns indeed is a stunning work of nature. The largest moth, the Hercules Moth, is also found in this tropical region in North Queensland. It is no wonder that Cairns is one of the fastest growing cities in QLD.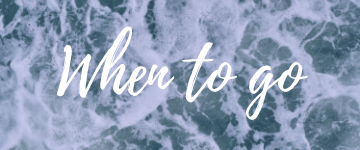 Best Times to Visit Cairns
If you prefer cheaper hotel room rates and deals for water activities, heading to the region during the months between December to May would be the best option. Peak seasons for visiting the Great Barrier Reef are during the months of June to October. The temperature is at its finest and rains are very uncommon, giving a clearer view of the waters as well as better underwater activity conditions.
Snorkeling and other underwater activities can be enjoyed all-year round, but it would be ideal to enjoy this during the summer season. Heading to the region during October brings a slightly cold, but still, enjoyable climate in the region.
There's a variety of ways to get around Cairns. Whether you are staying by the beach or enjoying the hotels at the downtown area, you'll find it easy to get around by foot in the vicinity. Shuttle services are sometimes provided by some of the hotels in the area.
If you are up for some going around even in the least traveled roads in the region, you can always rent a campervan and explore the city with your temporary homes tagged along in every destination you plan to visit. You might want to secure a map of the area to easily navigate your way around the streets and highways of Cairns. Several RV parks are also available around the region.
Of course, you can always get a taxi or rent a car to get to your preferred Cairns destinations easily. White taxis and Black taxis are available in the area, renting a coach or booking a shuttle bus transfer to get around Cairns would be a great way to explore around. Bikes are also available to get around nearby attractions located near your accommodations.
There are plenty of ways on how you can get to Cairns. You can reach the area via air, road travel, via sea, and even by taking the train. Queensland Rail Travel operates the Spirit of Queensland train five times a week from the city of Brisbane to Cairns. It's a great way to enjoy the Australian landscapes during your journey. It is not the fastest way to get to the area, but definitely an entertaining way to travel.
Cruise ships often frequent the shores of Cairns. The Cairns Cruise Terminal welcomes international cruise ships mostly from South America and Europe to its shores on a regular basis. Another long distance way to get to Cairns would be by bus. You'll have plenty of city stops to enjoy while you travel your way to Cairns.
Domestic and international flights can be taken to get to the heart of Cairns, the easiest way to get to the region. There are plenty of direct flights from different countries serviced at Cairns Airport. It will take you two and a half hours to get to Cairns from Brisbane. Coming from Melbourne is quite longer and will take you 3.5 hours before you get to Cairns.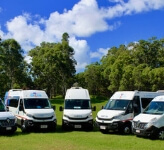 Book your Cairns Shuttle Transfers with Con-X-ion
Take advantage of Con-X-ion's (and/or our partner transport provider's) daily Cairns shuttle bus transfers (with our partner provider) for hassle-free travel to your destination, every time. Travel with ease and book with confidence for your every Con-X-ion ride.
Explore popular Cairns spots
Nature activities and cultural experiences can be explored when in Cairns City. Music and dance are also rich in the region with plenty of experiences and adventures to be enjoyed at the bars and restaurants lined up at the Cairns esplanade.
Home to several conservation parks and botanical gardens, you'll find plenty of activities and scenic spots to visit near Cairns Airport vicinity. Dining options and a few shopping destinations are also located near the region.
See other Oz Travel Guides
One of the fastest growing cities in Australia. A perfect escape that entertains you with a wide variety of destinations to visit, food to indulge in, and coffee to enjoy. Nature adventures are also plenty and waiting for you to conquer.
One of the top surfing destinations in Australia and the best place to conquer the waves and get a tan. Sunshine Coast is indeed a destination filled with nature trips and activities to keep you busy all year round.
Known to be one of the finest destinations in Australia, the Gold Coast is indeed a treasure to see in Oz. With several stunning beaches to boot and world class accommodations to stay at, you're in for a perfect holiday.