An Insider's Guide: Explore Gold Coast & Surrounds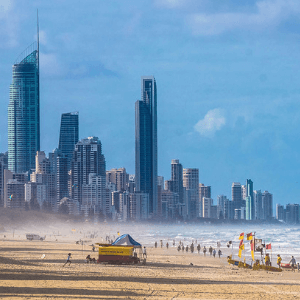 Gold Coast is considered a premier Australian destination located south of Brisbane at the east coast. It is home to several surfing spots, waterways, stunning inland canals, and long pristine sandy beaches. With over 13 million tourists every year, Gold Coast is indeed a top must-visit in anyone's travel lists. Living up to its name, Gold Coast in like a golden treasure to uncover in Oz.
Holiday destinations are fittingly all-time in the Gold Coast. Laid-back sandy spots, numerous shopping areas, wide array of water activities and coastal destinations to see and experience, as well as several world-class hotels and accommodations to keep you cozy during your stay, are just a few of what awaits you.
Gold Coast is not just your ordinary posh destination where luxurious hotels and insane experiences can be enjoyed. Goldie is perfect for families, first-time adventurers, and for those looking for a different experience overseas.
Dining provides a gastronomic experience like no other. Offering a bit of everything hosted in alfresco wine bars, hatted restaurants, unique cafes and eclectic dining experiences, your taste buds are up for a one-of-a-kind adventure in Goldie. The culinary scene is something you should not miss during your visit.
Nature is rich and beautiful despite being a mecca for tourists and modern living. You can enjoy a number of wildlife experiences to satisfy the most curious of minds. Close encounters with marine life can be experienced by simply dipping into the blue waters. Whether it's a boat ride or a diving and snorkeling experience, you're in for a surprise waiting for you at every corner. Water sports are also plenty and you can enjoy professional lessons together with the locals.
The arts and culture are also worth the attention for locals and tourists alike. There are incredible art events and festivities hosted yearly. Several cultural-dedicated spaces abound and you'll see plenty of galleries and art gigs around the city.