An Insider's Guide: Explore Gold Coast & Surrounds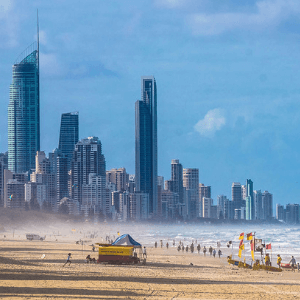 Gold Coast is considered a premier Australian destination located south of Brisbane at the east coast. It is home to several surfing spots, waterways, stunning inland canals, and long pristine sandy beaches. With over 13 million tourists every year, Gold Coast is indeed a top must-visit in anyone's travel lists. Living up to its name, Gold Coast in like a golden treasure to uncover in Oz.
Holiday destinations are fittingly all-time in the Gold Coast. Laid-back sandy spots, numerous shopping areas, wide array of water activities and coastal destinations to see and experience, as well as several world-class hotels and accommodations to keep you cozy during your stay, are just a few of what awaits you.
Gold Coast is not just your ordinary posh destination where luxurious hotels and insane experiences can be enjoyed. Goldie is perfect for families, first-time adventurers, and for those looking for a different experience overseas.
Dining provides a gastronomic experience like no other. Offering a bit of everything hosted in alfresco wine bars, hatted restaurants, unique cafes and eclectic dining experiences, your taste buds are up for a one-of-a-kind adventure in Goldie. The culinary scene is something you should not miss during your visit.
Nature is rich and beautiful despite being a mecca for tourists and modern living. You can enjoy a number of wildlife experiences to satisfy the most curious of minds. Close encounters with marine life can be experienced by simply dipping into the blue waters. Whether it's a boat ride or a diving and snorkeling experience, you're in for a surprise waiting for you at every corner. Water sports are also plenty and you can enjoy professional lessons together with the locals.
The arts and culture are also worth the attention for locals and tourists alike. There are incredible art events and festivities hosted yearly. Several cultural-dedicated spaces abound and you'll see plenty of galleries and art gigs around the city.
Best of Gold Coast Tourism

Theme Park Wonderland
Outdoor adventure for your young ones and the kids-at-heart are plenty at Goldie. You can check out Sea World, Warner Bros., Movie World, Dreamworld, and Wet'N'Wild, among others. Amusement and thrilling rides guaranteed.

Sumptuous Dining
A mecca for a diverse culinary experience, experience cuisine from around the world in this side of The Land Down Under. Greek, Japanese, Mexican, American or authentic Australian dishes, you can find it in Goldie.

Wildlife Meet-and-Greet
Animal shows, Australian wildlife in their natural habitat, close encounters and more can be experienced at Gold Coast's Currumbin Wildlife Sanctuary and Paradise Country. Don't forget to visit those cute Koalas and jumpy kangaroos.

Nature Trips for the Outdoorsy
Natural beauties are plenty in this side of Oz. With several parks, rainforest landscapes, walking trails, picnic areas, and scenic overlooks, prepare your cameras to take a lot of souvenir photos to bring home.

Exciting Water Activities
Surfing is one of the famous water activities to do while holidaying here. Be swept away by the waves, enjoy kayaking or paddling, take a leisurely stroll by the coast, or simply ride on a jetski to conquer the beautiful waters.

Fun Indoor Entertainment
Take a peek and see a panoramic view of the Gold Coast at the SkyPoint Observation Deck. Visit the man-made caves featuring Glow Worms or enjoy the colourful music and illusions at the Infinity Attraction.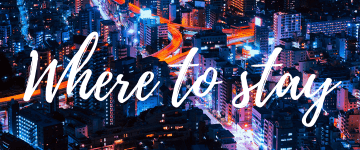 Accommodations are indeed versatile in terms of taste, style, and budget in The Land Down Under. Despite being one of the premier holiday destinations in Australia and being a more expensive city to relax and recuperate, there is actually plenty of budget-friendly and affordable places to stay in Goldie. The only features above the standard would be the service!
Breathtaking views, near-the-ocean, stays and gorgeous swimming pools to jump into during a hot day are just a few of the things to look forward to during your stay. There are also secluded accommodations near the mountains offering a perfect escape from your woes and worries.
There is a wide choice of accommodations and places to call home while you're in this side of Queensland. You can either enjoy the luxury of 5-star hotels, rent an apartment together with the family, stay in home hotels, or live large in a villa. You can stay in a resort close to the water or experience the simple life by cabin living in the less crowded areas by the beach. Gold Coast destinations are guaranteed to be among the finest around Queensland.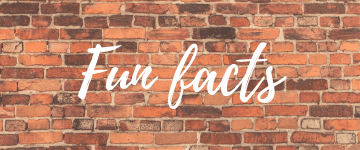 Fun & Interesting Facts about Gold Coast
The Gold Coast is home to the largest subtropical forest in the world with 10,000 hectares of world heritage sites and nature reserves. It has a stunning 57-kilometer stretch of coastline and 270-kilometer navigable waterways.
Gold Coast's suburbs are not just the finest destinations in Australia. They too have interesting stories to offer. Burleigh Heads, for one, is one of the famous headlands in the city formed by numerous volcanic eruptions from Mount Warning. Kirra Beach, another favourite spot in the city, happens to be the home for the longest wave ever ridden by a surfer above the ocean. It also happens to be the mecca of the strongest board riding clubs in Australia - Snapper Surf Riders, Kirra Surf Club, and Duranbah Board Riders.
Talking about history, the region's name was actually South Coast, due to its being located south of Brisbane. The moniker "Gold Coast" emerged because of the price inflation of real estate and other goods and services from the 1950s.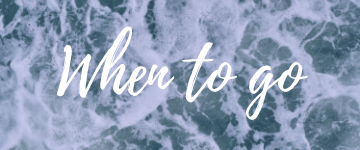 Best Times to Visit Gold Coast
Visit Queensland's best holiday spot - the Gold Coast during April to May where the weather is the most comfortable. Motor sports fans can book a flight on October where the Gold Coast 600 race is celebrated. Generally, Gold Coast has 300 sunny days in a year making it a perfect sunny destination the whole year.
Gold Coast is a perfect holiday escape all year round. But if you are looking to enjoy the sun and the sand, it would be ideal to visit from December to February when it's mostly sunny and bright in the city. March to May would be perfect months to visit if you want to stay away from the busy crowd of Goldie. Fresh and cool climate is something you can look forward to during June to August.
Whale watching is also ideal during June to August when the sun is not so hot. If you're up for some great parties and entertainment, it would be ideal to tag along your dancing shoes and visit from September to November.
Getting around Gold Coast
Walking and cycling can bring you around Gold Coast, especially in the developed areas. You can also try the water taxis to head to your nature adventures or the light rail system. There are also plenty of buses, taxis, shuttle services, and car rentals to bring you from your hotel to your scenic destinations or favourite restaurant at the Gold Coast.
The bus would be the most common type of public transportation in Gold Coast but can sometimes be a chore and will require you to leave early to avoid getting late due to some delays. There are buses that travel around the city as well as outside areas. After midnight bus services are also available in the city and offer a cheaper and safer mode of transportation at night.
Taxis are also plenty in Goldie, both in the streets and above water. You can try the water taxis to get from the City to Stradbroke Island. Water ferries are also available in the city. Check out the Runaway Bay Marina and the Couran Cove Island Resort for transfers from Goldie to Stradbroke.
The Gold Coast Airport is just a short half hour away from the Eastern Avenue to the main Gold Coast city via M1 or the Gold Coast Highway. You can book shuttle services  to take you from the airport to the main city or jump into one of the public buses available at the terminal. There are also taxis and car rentals available in the airport to bring you to your hotel or destination in Gold Coast.
To get to Gold Coast, you can fly internationally to Brisbane Airport and then travel for another hour on a shuttle bus to reach the Gold Coast. Domestic flights are also available from several points to Australia to Gold Coast. You'll arrive direct from one Australian city to the Gold Coast Airport in Coolangatta to reach Goldie.
Traveling from North to South or vice versa will lead you to the Gold Coast  Highway and the Pacific Motorway where driving directions are available to keep you on track. There is also a light rail system if you prefer traveling light and simple.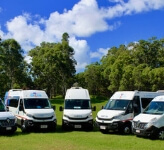 Book your Gold Coast Shuttle Transfers with Con-X-ion
Take advantage of Con-X-ion's daily Gold Coast shuttle bus transfers for hassle-free travel to your destination, every time. Travel with ease and book with confidence for your every Con-X-ion ride.
Explore popular Gold Coast spots
Gold Coast Airport is a domestic airport located in Coolangatta. It is the pit stop that connects Gold Coast to its neighbouring domestic cities. You can book adventure flights at Eastern Avenue located a few minutes from the airport.
Popularly known as the Glitter Strip, Surfers Paradise is the heart of all the action in Gold Coast. There's shopping precincts, thrilling adventures, cafes, bars, picturesque views, and the whole stretch of the beach to enjoy.
Coolangatta offers several natural beaches where you can taste and beat the waves. Snapper Rocks is a favourite spot for advanced surfers where stunning views are available daily for locals and tourists to conquer.
See other Oz Travel Guides
One of the fastest growing cities in Australia. A perfect escape that entertains you with a wide variety of destinations to visit, food to indulge in, and coffee to enjoy. Nature adventures are also plenty and waiting for you to conquer.
One of the top surfing destinations in Australia and the best place to conquer the waves and get a tan. Sunshine Coast is indeed a destination filled with nature trips and activities to keep you busy all year round.
Darling Downs serves not only as the "food bowl" of Queensland but also as a famous countryside escape in Australia. With western slopes of the Great Dividing Range nearby, it is a stunning adventure waiting to be explored.