Related Routes

From the City's Hustle & Bustle to a Tranquil Country Experience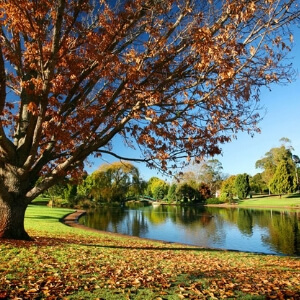 Nicknamed the Queen City of the Darling Downs region of southern Queensland, Toowoomba from Brisbane is just 2 hours from the state's capital by road. This Garden City is located 125 km west of Brisbane and is home to more than 150 public parks and gardens. A city buzzing with art, rich history, and food, you'll find Toowoomba nestled in some of the most beautiful surroundings that's a complete amalgamation of old meeting new.

If you love the great outdoors, are into art and shopping, or are interested in historic architecture, you're in for a treat when you visit the regional city of Toowoomba. The country calm combined with beautiful scenery will surely leave you dreaming of going back again and again.
Brisbane, on the other hand, has always been known for its buzzing city appeal, but you'll always find a wide array of attractions and unique experiences you can enjoy the next time you wander solo or with the company of a group. Whether you're traveling for business or leisure, you're in for a treat when you visit Queensland's capital.
Doesn't matter if you're visiting during winter, spring, summer, or fall; here are some of the best things to do and explore in Toowoomba & Brisbane all year round.
Brisbane to Toowoomba Bus
If you're traveling between Brisbane & Toowoomba, be sure to catch the Con-X-ion bus from Brisbane to Toowoomba for a seamless travel to your destination. Regular daily services are available between Toowoomba, Brisbane, & Brisbane Airports so you get to choose suitable times and preferred pickup and dropoff points. Hop aboard, sit back and relax, and let Con-X-ion transfer you in stylish comfort to your destination.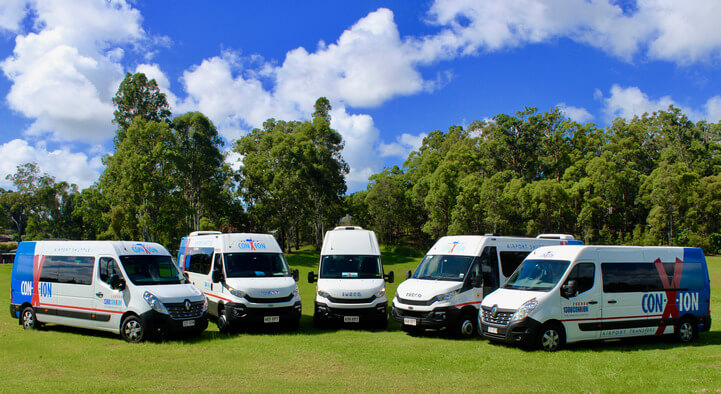 Top Things to Do & See for Brisbane <> Toowoomba Trip

Brisbane Botanic Gardens Mt. Coot-tha

A wildlife oasis featuring a 52-hectare garden of plants from the Land Down Under and all over the world. Visitors get to enjoy the horticultural and art and craft shows and free volunteer-guided walks to an amazing array of themed gardens. Definitely a peaceful and spectacular way to commune with nature and see a large variety of flora and fauna.
Boggo Road Gaol

One of Brisbane's historic spots that's consistently in-demand, Boggo Road was among the infamous prisons of the 20th century. It has since reopened as a cultural-heritage tourist attracting showcasing a variety of tours, events, and educational experiences. You're in for a fantastic insight into the history of the gaol and its inmates and a bonus ghost and gallows tour.
Wheel of Brisbane

Take in a breathtaking 360-degree city view as you ride up in the sky aboard the Channel Seven Wheel of Brisbane gondolas. As an iconic landmark on the South Bank skyline, visitors can enjoy the spectacular sights by day or the lights by night. Among the best vantage points in the city where you can also savour a sky-high picnic onboard to add to your experience.
South Bank Parklands

Brisbane's premier 17-hectare cultural and lifestyle destination, South Bank Parklands is home to fantastic river views, world-class eateries, and lush parklands with an array of events happening all-year round. It showcases a gorgeous beach-like attraction in the middle of the city perfect for locals and tourists alike wanting to relax and unwind.

Toowoomba Visitor Information Centre
If you're looking for travel guide and tips straight from the locals, your best bet is the visitors centre. Staff will walk you through maps and personal experience advice about the Southern downs and surrounding areas. Heaps of local travel and scenic information and all sorts of knick knacks for souvenirs are readily available to get real value for your visit.
Picnic Point

The perfect way to kickstart your morning: catch the panoramic sunrise view sweeping over Main Range and Lockyer Valley. With its gorgeous gardens, a waterfall, and a café with a scenic view across the Great Dividing Range, the Picnic Point is surely a great spot to commune with nature. Kids and the young-at-heart can enjoy the 3 amazing playgrounds located in the area.
Toowoomba Carnival of Flowers

The colours of spring are vibrant and phenomenal at the Carnival of Flowers. This 10-day festival showcases some of the most amazing floral displays of many gardens in Toowoomba, not to mention the region's tantalising tastes and delicious local produce. Wine and entertainment, along with nonstop fun and laughter, are best celebrated with the locals.
The Cobb & Co. Museum

Make your first stop on the history trail at the Cobb & Co. Museum where you can learn a lot about horse-drawn carriages that played an important role in the development of Queensland & Aussie transport. Catch one of their tours to hear more history-rich facts and discover a fascinating variety of interactive displays and heritage trade workshops perfect for all ages.
Who We Are
With over 30 years of experience in the field of transportation, Con-X-ion is a trusted provider of direct airport shuttle services within Australia. We also provide charter options and premium transport services in various parts of Queensland, as well as Sydney and Melbourne areas.
Our mission is to provide timely, comfortable, and convenient way to travel for each of our customer. Our proven track record as a direct shuttle and private transport and our unmatched customer service are what sets Con-X-ion apart in the industry.
Service excellence for more than 30 years, completed 10 million transfers -- and counting.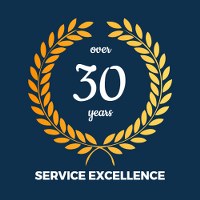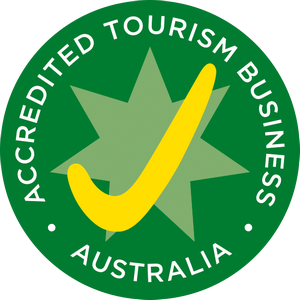 ARRIVAL PROCEDURE
All arriving passengers into Brisbane Airport are to proceed to the information counter where check in will occur with the Con-X-ion attendant. Passengers will then be directed to their departing shuttle.

If you are unable to locate the information counter please ask one of the airport ambassadors for assistance. Otherwise, please phone 1300 266 946 or +61 7 5556 9888.

Please endeavour to check in 5 minutes prior to your scheduled departure to ensure the service can leave on time.

Pick up location is at Bus Bay RED A2. A Con-X-ion driver will meet you on ground level immediately outside the lifts. Please remain here until you make contact with your driver.

You are expected to be ready and waiting at least 15 minutes prior to your scheduled departure time.

If you are unable to locate your driver please phone 1300 266 946 or +61 7 5556 9888
LATE FLIGHTS
Passengers arriving from delayed flights, who missed the last service of the day, are required to make alternative travel arrangements at their own expense. Passengers booked on/who missed the last service hour will be eligible for a refund for the unused service. If your flight has been delayed please contact Con-X-ion immediately on 

1300 266 946.

*Please note: Our services are unable to wait for delayed flights or late passengers. Con-X-ion is not responsible for delayed flights.
DEPARTING PROCEDURE
Your service should arrive during the 20-minute window outlined on your confirmation. You must be ready and waiting for the entirety of your pick up window.
If you miss your allocated service please make contact with Con-x-ion directly on 1300 266 946 (Australian) or +61 7 5556 9888 (international) ASAP. Ask your hotel/concierge if you require assistance.
Please ensure your mobile is switched on in case we need to contact you.
Passengers that are not found may not be eligible for refund or reimbursement.
Please do not depart in a taxi without making contact with Con-x-ion first.