From Brissie to Goldie: Discovering Sunshine State Coast to Coast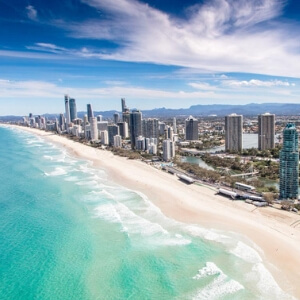 Sun, surf, and everything in between... is possibly what makes Gold Coast one of Australia's most iconic holiday destinations. Famed for its long sandy beaches, heart-pumping theme parks, and fantastic surf spots and many waterways, it's an adventure lover's playground through and through. From getting your adrenaline fix at the theme parks, riding a pushy to discover coastal neighbourhoods, eating and drinking like a local, to exploring the lush Gold Coast hinterland... you'll certainly not run out of things to do and explore when you visit the Gold Coast.
Brisbane's vibrant city appeal and rapidly progressive global connectedness make it suitably apt to be called Australia's New World City. The city's year-round warm climate, pleasant locals, fantastic views, and amazing finds are also a major drawing factor for many domestic and international visitors alike.
From scenic weekend getaways, creative spaces, outdoor adventures, tasty food trips, and leisurely strolls in gardens or swim at the beach, there's certainly something to suit your mood and palate when exploring this sun-soaked capital.
Doesn't matter whatever time of the year you'll be visiting, you surely won't be short of entertainment; check out some of the best things to do and explore in Gold Coast & Brisbane all year round.
Brisbane to Gold Coast Bus
If you're traveling between Brisbane & Gold Coast, be sure to catch Con-X-ion's Brisbane to Gold Coast buses for a hassle-free travel to your destination. Regular daily services are available between Brisbane, Sunshine Coast, Gold Coast, Toowoomba, & Hervey Bay to/from Gold Coast Airports and suburbs. You get to choose times and pickup and dropoff points suitable to your requirements. Hop aboard, sit back and relax, and let Con-X-ion  transfer you in stylish comfort to your destination.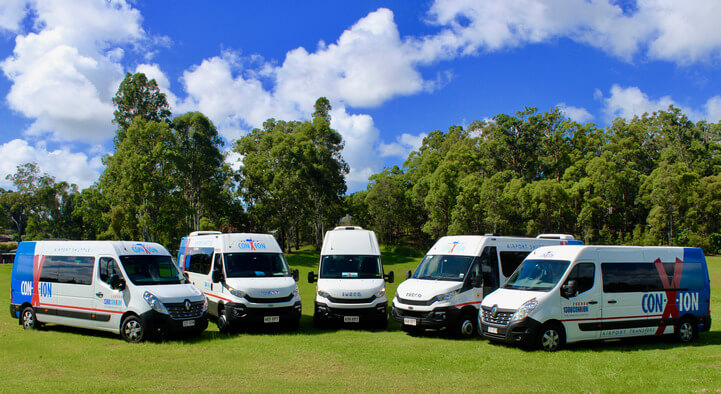 Top Things to Do & See for Brisbane <> Gold Coast Trip

Lone Pine Koala Sanctuary

Have a koala meet-and-greet (or cuddle!) at the world's first and largest koala sanctuary. Koalas are aplenty but you also get to encounter a wide variety of native Australian animals such as kangaroos and wallabies (which you can hand-feed), wombats, platypus, and more. A full daily schedule of keeper talks, animal shows, and activities are also available so you can get up close and personal with the animals.
Story Bridge

An iconic sight that will fill your heart, a historic bridge that will fascinate and delight with the lights on at night. Enjoy the best views of the river as you go on a leisurely walk, ride your pushy, or opt for a guided bridge climb. A city ferry ride such as aboard the free City Hopper also offers a stunning experience. It's near the CBD and connects Kangaroo Point-Fortitude Valley so it's definitely worth a visit when you come over Brisbane.
South Bank Parklands

Brisbane's premier 17-hectare cultural and lifestyle destination, South Bank Parklands is home to fantastic river views, world-class eateries, and lush parklands with an array of events happening all-year round. It showcases a gorgeous beach-like attraction in the middle of the city perfect for locals and tourists alike wanting to relax and unwind. An all-time Brisbane favourite because it always has something to offer to everyone.
Brewery and Winery Tours

Whether you're coming from Gold Coast to Brisbane (or vice versa), you're in for a treat when you attend craft beer brewery and wine tours. A fantastic day out to learn about brewery and wine production, have deeper appreciation of locally produced craft beers and wines, all with the company of great people and amazing scenic views to boot. Surely an informative and fun trip that will make you come back for a repeat taste.

Theme Parks Galore
Did you say "theme parks"? Then you're in the right place. Gold Coast is the Theme Park Capital of Australia, where you'll be spoilt for choice with the wide array of exciting parks and attractions you can visit. From nature trips and water adventures, to adrenaline-pumping rides, musical shows, shopping experience, and more, there's certainly something for everyone. Check out our range of theme park services here.
SkyPoint Climb and Observation Deck

Get ready for a total adrenaline rush as you take on an exciting climb at SkyPoint. A nerve-racking experience but definitely worth it for the amazing view of Gold Coast from the mountains to the sea and beyond that you'll get to witness. Spend the rest of the day at the observation deck with your friends, colleague, or partner for some celebratory drinks and sumptuous meal afterwards to cap off the day.
Currumbin Wildlife Sanctuary

A 27-hectare refuge to more than 1,400 animals, Currumbin Wildlife Sanctuary offers visitors a close encounter with some of Australia's native animals such as kangaroo, dingo, koala, Tasmanian devil, and wombat. Unique flora and wildlife are on display as you wander and totally immerse yourself in the forgotten world of the Lost Valley. A brilliant day out with the whole family for a superb nature experience.
Surfers Paradise Beach

A postcard-perfect 3-km strip of golden sand that's perfectly apt to be called "paradise". Surfers Paradise is rich in history, spectacular views, and amazing finds, attracting swimmers, surfers, and people from all walks of life year-round. Everything is close to the action with its assortment of shops, cafes, entertainment pubs, accommodation, dining spots, and more. Enjoy every minute of your stay from dusk til dawn with all the things you can do and explore.
Who We Are
With over 30 years of experience in the field of transportation, Con-X-ion is a trusted provider of direct airport shuttle services within Australia. We also provide charter options and premium transport services in various parts of Queensland, as well as Sydney and Melbourne areas.
Our mission is to provide timely, comfortable, and convenient way to travel for each of our customer. Our proven track record as a direct shuttle and private transport and our unmatched customer service are what sets Con-X-ion apart in the industry.
Service excellence for more than 30 years, completed 10 million transfers -- and counting.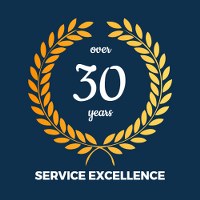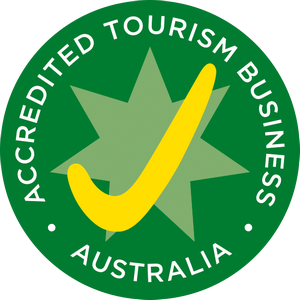 ARRIVAL PROCEDURE FOR GOLD COAST (OOL) INTERNATIONAL & DOMESTIC AIRPORTS 
All arriving passengers are to collect their luggage, clear through customs and proceed toward the glass sliding exit doors at the northern end of the terminal.
Passengers are to wait inside the terminal under the Transit Centre Sign until a driver makes contact.
Passengers are expected to actively look for the bus branded with Con-x-ion insignia and to keep an eye out for your driver who will be wearing a blue shirt and red Con-x-ion hat.
If you require assistance, the Gold Coast Tourism Visitor Information Centre is located in the terminal opposite the car rental booths for assistance. Otherwise, please phone 1300 266 946 or +61 7 5556 9888.
LATE FLIGHTS
Passengers arriving from delayed flights, who missed the last service of the day, are required to make alternative travel arrangements at their own expense. Passengers booked on/who missed the last service hour will be eligible for a refund for the unused service. If your flight has been delayed please contact Con-X-ion immediately on 1300 266 946.

*Please note: Our services are unable to wait for delayed flights or late passengers. Con-X-ion is not responsible for delayed flights.

 
DEPARTING PROCEDURE
Your service should arrive during the 20-minute window outlined on your confirmation. You must be ready and waiting for the entirety of your pick up window.
If you miss your allocated service please make contact with Con-x-ion directly on 1300 266 946 (Australian) or +61 7 5556 9888 (international) ASAP. Ask your hotel/concierge if you require assistance.
Please ensure your mobile is switched on in case we need to contact you.
Passengers that are not found may not be eligible for refund or reimbursement.
Please do not depart in a taxi without making contact with Con-x-ion first.