Services Australia Wide

Sydney Airport Transfers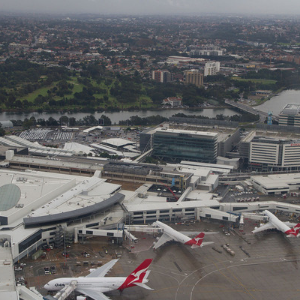 Australia's largest city, Sydney is the home of some of the world's most iconic landmarks. The Sydney Harbour Bridge, The Opera House, and Taronga Zoo are must-see attractions for all visitors.
The Harbour itself is a perfect setting for an evening meal, a walk, or to relax with a cocktail. Getting around the city couldn't be easier, with green and yellow ferries allowing you a closer sight of the harbour. For shoppers, Queen Victoria Building is a delight, and you will find unique markets and outlets round almost every corner. The city's restaurants are varied and plentiful, and Surrey Hills and Circular Quay are always popular with diners.
There is something for everyone in Sydney, and Bondi Beach is only a stone throw away. Don't miss out on all this wonderful city has to offer: book your airport transfer with Con-x-ion and we'll make sure you maximise your time here while getting to and from the airport on time.
Whether arriving or departing Sydney airport, the travelling to or from the terminal is often the most stressful part of your entire journey. The traffic can be a nightmare, and you're almost duty bound to worry about arriving on time. The last thing you need is to find yourself rushing to check-in, especially if you have children with you. If the traffic is backed up, you can guarantee the queues at the check-in desks will be too.
This is where Con-X-ion's airport transfer services excel. We'll get you to the airport (or to your hotel) with plenty of time to spare.

 Step 1: Set your pick-up point

 Step 2: Tell us your flight details

 Step 3: Arrange a pick-up time

 Step 4:Confirm and pay
7 Reasons to ride a Con-X-ion shuttle bus
Our door-to-door pick-up and drop-off service is convenient and reliable
Your driver has an unrivalled knowledge of Sydney's streets and roadways
Your driver is friendly and always willing to help
Without the stress of driving through Sydney's fluctuating traffic, you'll arrive at your destination feeling relaxed and refreshed
There is no more cost-effective or convenient way of travelling to and from the airport: cheaper than other public transport options, a guaranteed seat, and no costly parking
Our services are available seven days a week
You can relax with the knowledge that you are benefitting from years of experience
Sydney Airport Shuttles & Buses
Do you use Sydney Airport for business or leisure travel?
Do you get stressed by the traffic chaos on the way to the airport?
Are you simply too tired to concentrate on the road after a long flight?
Are you treated to an expensive Sydney city tour when you catch a taxi at the airport?
If your answer to any or all of these questions is 'yes' then you'll be glad that you have finally found the solution to these problems: the Con-X-ion Airport Shuttle Bus. For a comfortable, reliable airport transfer service, Con-X-ion is the number one choice. We have years of experience specifically helping customers arrive at their destination refreshed and relaxed. Our service provides a competitive, hassle free door-to-door pick-up/drop-off experience at extremely competitive pricing. Once you've used Con-X-ion, you'll wonder why you've never tried us before.

Safety is our main priority, but you'll also find we pride ourselves on comfort. Our mini coaches cater for up to 21 passengers. To make certain that clients travel in maximum comfort all luggage is stored in a trailer.
Who We Are
With over 30 years of experience in the field of transportation, Con-X-ion is a trusted provider of direct airport shuttle services within Australia. We also provide charter options and premium transport services in various parts of Queensland, as well as Sydney and Melbourne areas.
Our mission is to provide timely, comfortable, and convenient way to travel for each of our customer. Our proven track record as a direct shuttle and private transport and our unmatched customer service are what sets Con-X-ion apart in the industry.
Service excellence for more than 30 years, completed 10 million transfers -- and counting.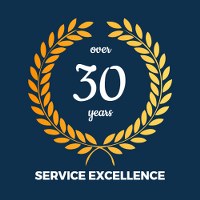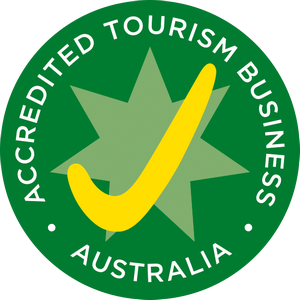 Airport to City - Door-to-Door Service
The Con-X-ion door-to-door service is the most convenient and cost-effective way to travel to and from Sydney Airport. Our fully air-conditioned vehicles provide plenty of legroom, and you'll reach the end of your transfer relaxed and refreshed. There will be no need to change buses, hauling luggage between one and another - you'll be able to start or finish your holiday or work journey feeling relaxed.
Available in all designated pick-up zones, our door-to-door service is accompanied by an experienced and friendly driver. He or she will make sure your luggage is safely stowed, and all we ask is that you are outside your designated pick-up point ten minutes before the designated time. That way, the driver will be able to make certain that you arrive at the airport in plenty of time, even if there are traffic problems along the way.
To avoid disappointment we advise you to book at least 24 hours in advance. The most convenient way to do so is via our internet booking service. If you are booking later than this, please call our booking hotline on 1300 920 878.
When booking, we'll ask for your flight details. This helps us to better coordinate your transfer to or from the airport, picking you up in good time to make the journey to the airport and better able to coordinate travel from the airport when inbound flights are delayed.
SYDNEY ARRIVAL PROCEDURE
On Domestic arrival please proceed directly to the Redy2Go rank located outside the terminal between T2 and T3. Passengers must report to the Redy2GO desk to be issued with a Redy2GO ticket.
Please contact Redy2GO on +61 2 9534 0820 if you are unable to locate or desks or require further instruction.
DEPARTING SYDNEY PROCEDURE
Passengers must call Redy2GO 24 hours prior to departure to confirm their pick up time. (The pick up time provided by Con-x-ion is an estimate only)
If your service has not arrived within 15 minutes of your scheduled departure time, please make contact on +61 2 9534 0820. Ask your hotel/concierge if you require assistance.
Please do not depart in a taxi without making contact with Redy2GO.
Please ensure your mobile is switched on in case we need to contact you.
Unfound passengers may not be eligible for refund or reimbursement.
What if you need to cancel?
If you do need to cancel your travel, tell us as soon as possible. There is an administration fee of $10 on your booking, but we will always refund the ticket charges as follows:
Cancel more than 24 hours before your designated travel time, and your ticket will be refunded minus a $10 administration fee.
If you have to cancel within 12 hours of your travel time, we will be unable to offer a refund.
Late Flights
Passengers arriving from delayed flights, who missed the last service of the day, are required to make alternative travel arrangements at their own expense. Passengers booked on/who missed the last service our will be eligible for a refund for the unused service. If your flight has been delayed please contact us immediately on +61 438 596 656 *Please note: Our services are unable to wait for delayed flights or late passengers. Con-X-ion is not responsible for delayed flights.
3 Ways to Book with Confidence
Explore popular Sydney spots
Sydney Airport is your door to a new or familiar adventure in Sydney. Being one of the busiest airports in the world, you are guaranteed a wide array of entertainment and fun, adventure, interactive activities, and memories you can take home from every visit and stay.
The biggest city in Australia has become a favourite destination not only in Australia but by the rest of the world. With diverse activities, the city is indeed a centre for plenty of activities to do. Whether you are up for some outdoor fun or indoor escape, you'll find one in the City.