Services Australia Wide

Melbourne Airport Transfers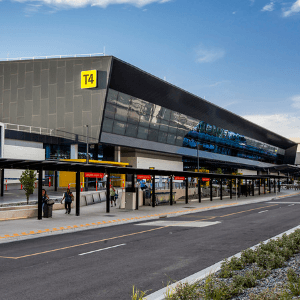 Whether you are in Melbourne for business or pleasure, you will love the city. The capital of Victoria, more than a million international travelers visit the city each year. Known for its eclectic nightlife and dining, Melbourne has almost 150,000 café or restaurant seats available at any one time. It's a university city, and students mix easily with young professionals and older couples and families enjoying all the city has to offer.
It's just as famous for its parks and natural areas as it is for its incredible shopping centres, as well as its European feel and plethora of heritage buildings mixing easily with cutting edge architecture. It feels open – there are building height restrictions in place – yet its laneways and arcades provide a sense of mystery at every turn.
Melburnians are a mixed, multi-cultural bunch, all happy to talk and welcome visitors into the Melbourne lifestyle. The city is simply more than a sum of its parts, which is why once you visit, you'll want to return again and again.
When you travel on the Con-X-ion shuttle bus, you'll free yourself from the pressure of negotiating Melbourne's busy laneways. You'll arrive on time, refreshed, and relaxed. Your driver will make sure your luggage is stored securely, and you can sit back as we take the strain.
There's no need to pay over the odds for a stuffy taxi, and you won't have to squeeze yourself onto a bus that is better suited to cattle. You'll travel in air-conditioned comfort, with a friendly driver who is not only at ease with Melbourne's roads, but safe on them too.

 Step 1: Set your pick-up point

 Step 2: Tell us your flight details

 Step 3: Arrange a pick-up time

 Step 4:Confirm and pay
7 Reasons to ride a Con-X-ion shuttle bus
Our drivers are hand-picked for their driving ability and knowledge of Melbourne's maze of streets and laneways
We have years of experience in the airport shuttle business
Your driver is friendly and helpful, and the service is noted for its reliability
We guarantee our door-to-door pick-up and drop-off service
Whether you want to travel to a hotel, one of the great theme parks, the CBD, or a residential address, you'll arrive fresh and free from frustration
You won't find a more cost effective way to travel to and from Melbourne Airport
Efficiency and commitment are our middle names. We're dedicated to providing an efficient service at all times of the day, and committed to our clients
Melbourne Airport Shuttles & Buses
If you've travelled independently between your hotel or office and Melbourne Airport, you'll know what a trial it can be. There's always a chance you'll run into unexpected traffic, and you'll often arrive at the airport with the need to rush through check-in and security. Hardly the best preparation for a relaxed flight.
If you want to arrive at the airport in good time, relaxed, and ready for your business or vacation flight, you'll love the Con-X-ion Airport Shuttle Bus Service:
✔ No frustration sitting in traffic
✔ Friendly, knowledgeable drivers
✔ A door-to-door service in most cases
At Con-X-ion, we take pride in our long history of great service. For years we have provided a door-to-door pick-up and drop-off shuttle to Melburnians and visitors to the city. Our service is the most cost effective, efficient available. With affordable tickets, a range of airport shuttle buses, and a commitment to continue to innovate to meet your changing needs, Con-X-ion offers a unique transfer experience.
You'll find that passenger comfort is a top priority for Con-X-ion. Our mini coaches cater for up to 21 passengers. To make certain that clients travel in maximum comfort all luggage is stored in a trailer. Standard fares are extremely competitive and any children under one year old will travel free of charge, while others up to 13 years old will pay only the child fare for the journey.
Who We Are
With over 30 years of experience in the field of transportation, Con-X-ion is a trusted provider of direct airport shuttle services within Australia. We also provide charter options and premium transport services in various parts of Queensland, as well as Sydney and Melbourne areas.
Our mission is to provide timely, comfortable, and convenient way to travel for each of our customer. Our proven track record as a direct shuttle and private transport and our unmatched customer service are what sets Con-X-ion apart in the industry.
Service excellence for more than 30 years, completed 10 million transfers -- and counting.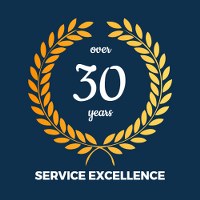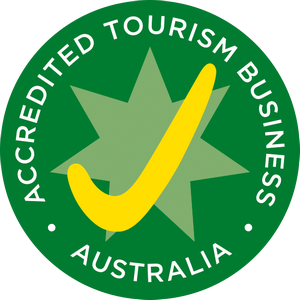 Airport to City - Door-to-Door Service
Con-X-ion offers its customers the convenience of a door-to-door service provided your pick-up point is within our designated zones. If you live in a gated community, we ask that you are waiting outside the gate ten minutes ahead of your scheduled pick-up time.
In order to be certain of travel with Con-X-ion, we recommend that you book at least 24 hours in advance. If you want to make a late booking, we can't guarantee that there will be space available to travel with us, though we'll always do our best to accommodate you if you call us directly on 1300 879 094.
For normal bookings, most of our clients find it easiest to use our online booking application. If you want to speak to a real person to check the price of our airport shuttle bus services from door-to-door, simply call us on 1300 879 094.
Whatever method you use to book your airport transfer with Con-X-ion, we'll ask for a few details about your flight – the airline, arrival and departure dates and times. We do this to ensure that we provide the very best service to you. We monitor the flight arrival and departure times, and this helps us to maintain our efficient service, collecting you in good time to get you to the airport and making certain that we are prepared for your arrival.
MELBOURNE ARRIVAL PROCEDURE
When you arrive and have collected your luggage please proceed to the Con-X-ion Meeting Point. Passengers arriving into both domestic and international terminals are to meet at T2: International Arrival Area. 
Please wait at the designated meeting point for our representative who will be holding either a Con-X-ion sign or sign with the travel agent's logo. Your service will be provided by buses labelled with Con-X-ion and/or Starbus insignia.
If you have difficulties locating the meeting point, please call the Meet & Greet representative directly on +61 438 596 656 (If you do not have a mobile phone; please utilise the free advertising board phones at T2: International Arrival Area - Information Centre Counter).
MELBOURNE DEPARTURE PROCEDURE
Your service should arrive during the 20-minute window outlined on your confirmation. You must be ready and waiting for the entirety of your pick up window.
If you miss your allocated service please make contact with Con-x-ion directly on 1300 266 946 (Australian) or +61 7 5556 9888 (international) ASAP. Ask your hotel/concierge if you require assistance.
Please ensure your mobile is switched on in case we need to contact you.
Passengers that are not found may not be eligible for refund or reimbursement.
Do not depart in a taxi without making contact with Con-x-ion first.
Your service will be provided by buses labelled with Con-X-ion and/or Starbus insignia.
What if you need to cancel?
In such circumstances our policy is to refund at as high a level as possible. If you do need to cancel, please phone us as soon as possible:
When cancellation is made more than 24 hours before the designated departure time, the ticket price will be reimbursed minus a $10 administration fee.
Unfortunately, should you cancel within 12 hours of the designated departure time, we will be unable to offer a refund.
Late Flights
Passengers arriving from delayed flights, who missed the last service of the day, are required to make alternative travel arrangements at their own expense. Passengers booked on/who missed the last service our will be eligible for a refund for the unused service. If your flight has been delayed please contact us immediately on +61 438 596 656 *Please note: Our services are unable to wait for delayed flights or late passengers. Con-X-ion is not responsible for delayed flights.
3 Ways to Book with Confidence
Explore popular Melbourne spots
Melbourne Airport, also known as the Tullamarine Airport, is not just the primary terminal that serves domestic and international flights to the city. It also happens to be one of the busiest airports in the world and the gateway to your adventure in Melbourne.
Situated near the CBD and the major attractions in the city. Melbourne City is a gem among the suburbs in Melbourne. It offers a wide range of activities to enjoy, both indoors and outdoors. Some of the best coffee shops and bars can be accessed conveniently here.