Recharge from Australia's Spa Capital to Another Tropical Escape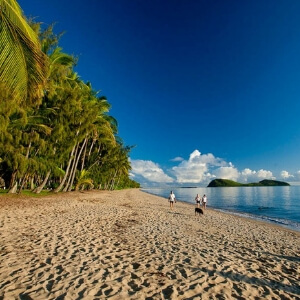 Laid-back holidays is what you can look forward to as you travel from Palm Cove to Cairns, and back. These two Queensland treasures are considered to be two of the top places to be for outdoor adventures and fun time under the sun. It will only take you 30 minutes on a bus from Cairns to Palm Cove. The gateway to Queensland's tropical north is wide open and waiting to be enjoyed all year round.
Cairns is best known to be the home of the Great Barrier Reef, but it has more to offer beyond this majestic natural beauty. The city is also home to the Wet Tropics World Heritage Rainforest - a destination that will bring you close to nature and more outdoor adventure under the sun. It is indeed a tropical oasis waiting to be unraveled and enjoyed.
Cairns is popularly known as the Spa Capital of Australia. Expect a lot of pampering and relaxing adventures to conquer while in the city. However, there are other fun and exciting things you can experience around town. The Skyrail Rainforest Cableway is an experience any daredevil should try to conquer. The Kuranda Railway and the Kuranda Village are great places to begin your adventure in Cairns, too. Dining options are also plenty. It is also one of the best places to enjoy Australia's tropical fruits and fresh seafood delights. Day cruises, outdoor sightseeing, and vivid coral gardens and marine life are also worth a visit.
Palm Cove is a quiet recluse you can escape to when you spend your holidays in Australia. You'll love the ambiance at the relaxing village located near the sea where Melaleuca trees are lined up and had been around the town for centuries. This tropical paradise is home to the best beach resorts, restaurants, spas and services not only in Australia but in the world.
Rainforest excursions are also activities you can include in your itinerary when you visit Palm Cove. Exploration adventures and excursions are thrill-filled. Such fun opportunities give you access to nearby islands where you can swim, get wet and wild, go kayaking, or simply enjoy the sun at the beach. Kids will also enjoy fishing activities and other fun things to do at the beach.
Doesn't matter whatever time of the year you'll be visiting, you'll surely not get bored with some of the best things to do and explore next time you visit from Cairns to Palm Cove (and back) all year round.
Cairns to Palm Cove Bus
If you're traveling between Cairns & Palm Cove, be sure to catch Con-X-ion's Palm Cove to Cairns bus for a hassle-free travel to your destination. Regular daily services are available so you get to choose times and pickup and dropoff points suitable to your requirements. Hop aboard, sit back and relax, and let Con-X-ion transfer you in stylish comfort to your destination.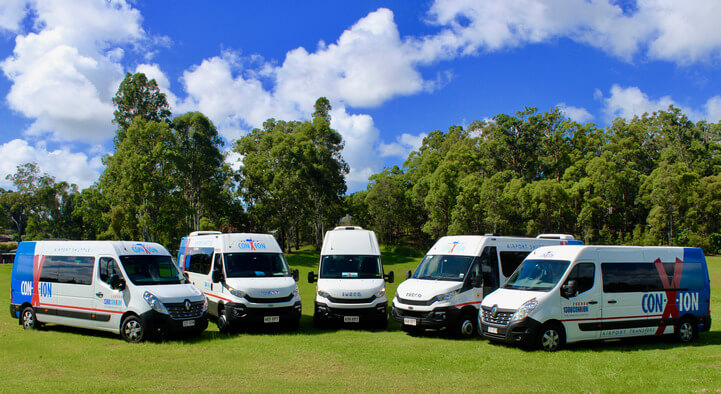 Top Things to Do & See for Cairns <> Palm Cove Trip

The Great Barrier Reef
A UNESCO World Heritage site, the Great Barrier Reef is considered as one of the most popular tourist destinations in Australia. It is the largest coral reef in the world and has continuously mesmerised people from near and far to visit Cairns. Scuba diving, swimming, and snorkelling can be enjoyed in the area. There is also an underwater observatory and a semi-submarine. You can even send a postcard from the Australia Post right on the Reef.
Cairns Botanical Garden

Tropical plants adored not only in Australia but in the whole world found a home at the Cairns Botanical Garden. The region is proud of the unique species of plant life showcased in the garden, a set of species special from what we usually see from botanical gardens in places that have cooler climates. There's also a number of fauna featured in the region. Informative tours are hosted in the garden for you to completely enjoy the tourist spot.
Kuranda Scenic Railway

A relaxing drive with a captivating view of Cairns can be relished at the Scenic Railway. The path runs from Cairns to the nearby town called Kuranda, where exemplary sights and experiences are waiting to be discovered. Such incredible railway features a vast forest that also made it to the World Heritage lists. It was originally built as a commuter railway but was later on transformed into a tourist railway after 120 years.
Crystal Cascades
Hidden at the tropical north of Queensland is a polished diamond, the Crystal Cascades. This gem is a freshwater swimming hole located within a rainforest surrounded by several small waterfalls that descends into flowing large pools of crystal clear waters. You can enjoy a picnic around the area where BBQ and cooking facilities can be accessed.in the area. This truly magical experience is a one-of-a-kind Australia adventure you should not miss.

The Reef House

If extraordinary dining experience is what you look forward to during your holiday trips and vacations, you'll definitely want to check out the Reed House Restaurant in Palm Cove. It offers al fresco dining on its deck, perfectly set with the sun going down the main beach overlooking Palm Cove. You'll love the peace and ambiance featured in this fine dining restaurant with a discrete service making it the best option for romantic dinners by the beach.
Spa Treatments
Palm Cove is also known for its numerous relaxing spa escapes. Enjoy that much deserved retreat and visit the Spa Street or also known as the Peppers Day Spa for some much needed pampering. You can also check out the Palm Cove Retreat Day Spa at the Mantra Amphora resort that is known for its Elemis body wraps, massages, exotic body treatments, and anti-ageing facials. The Alamanda Resort & Spa is another sanctuary you can chill out and visit.
Seafood and Dining
Enjoy fresh seafood and indulge in the best restaurants in Palm Cove to satiate your cravings for a fine dining experience. The Nu Nu, a beachfront restaurant, is a staple and a standout in the area. It features a local seafood menu that earned the restaurant the title of Australia's best regional restaurant. Fresh juices and fresh salads are featured and can be savored at the Vivo. Meanwhile, The Rising Sun is the best spot for sunset cocktails at the beach.
Kuranda Rainforest

The Kuranda Rainforest is located in the hills above Cairns but is situated in Palm Cove. Enjoy sightseeing at the natural beauty of the rainforest while traveling via a charming train that will tag you along this beautiful landscape. You can later hop off at the village of Kuranda. This small village is home to the biggest butterfly flight aviary in the whole of the Southern Hemisphere. Grab souvenirs, clothings, and crafts before catching the train or bus back to main Palm Cove.
Who We Are
With over 30 years of experience in the field of transportation, Con-X-ion is a trusted provider of direct airport shuttle services within Australia. We also provide charter options and premium transport services in various parts of Queensland, as well as Sydney and Melbourne areas.
Our mission is to provide timely, comfortable, and convenient way to travel for each of our customer. Our proven track record as a direct shuttle and private transport and our unmatched customer service are what sets Con-X-ion apart in the industry.
Service excellence for more than 30 years, completed 10 million transfers -- and counting.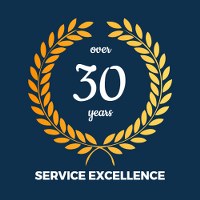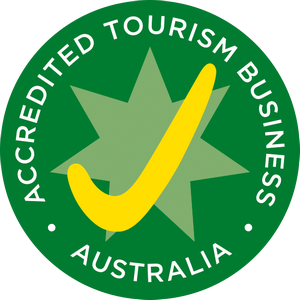 ARRIVAL PROCEDURE
All arriving passengers are to make their way to the Con-X-ion counter prior to collecting their luggage. The departure schedule will be displayed at the counter.
Passengers are required to be at the counter ready to depart 10 minutes prior to departure time.
Passengers are expected to actively look for their driver who will be wearing a blue shirt and red Con-x-ion hat.
If you require assistance, please phone 1300 266 946 or +61 7 5556 9888.
LATE FLIGHTS
Passengers arriving from delayed flights, who missed the last service of the day, are required to make alternative travel arrangements at their own expense. Passengers booked on/who missed the last service hour will be eligible for a refund for the unused service. If your flight has been delayed please contact Con-X-ion immediately on 1300 266 946.

*Please note: Our services are unable to wait for delayed flights or late passengers. Con-X-ion is not responsible for delayed flights.

 
DEPARTING PROCEDURE
Your service should arrive during the 20-minute window outlined on your confirmation. You must be ready and waiting for the entirety of your pick up window.
If you miss your allocated service please make contact with Con-x-ion directly on 1300 266 946 (Australian) or +61 7 5556 9888 (international) ASAP. Ask your hotel/concierge if you require assistance.
Please ensure your mobile is switched on in case we need to contact you.
Passengers that are not found may not be eligible for refund or reimbursement.
Please do not depart in a taxi without making contact with Con-x-ion first.