Con-X-ion Cruise Ship Transfers: Travel in stylish comfort to & from your holiday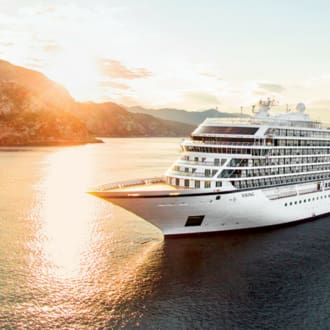 Con-X-ion offer cruise ship transfers to and from the following cruise terminals:
Portside Wharf (Hamilton Wharf) - departure point for passenger cruise ships around Australia and the world, including P&O's Aurora and Pacific Dawn, The Sea Princess, and the Oriana.
Port of Brisbane (Fishermans Island Wharf) - caters to large passenger cruise ships that use the multi-user terminal, but with limited access and facilities.
Tangalooma Cruise Terminal (Holt Street Wharf) - departure point for cruises to Tangalooma Resort on Moreton Island.
With our reliable airport-to-ship and door-to-door transfers, you can be sure to enjoy the start and end of your cruise holiday with ease. No need to battle the thousands of people entering and departing a cruise ship. You'll be met by our coordinator on the ground to make your embarkation and disembarkation as smooth as possible. You can rest assured that we'll take you safe and sound to your cruise ship on time, every time.
If you require more transport flexibility, you can also check our private transfers for exclusive rides or our charter buses for group transfers. Whichever way you choose, we'll take care of the cruise ship transfers for you so you can relax the moment you're aboard our modern and comfortable shuttles. Spend less time worrying about how to get to your cruise ship, and look forward to the trip itself.
40-Minute Airport Loop & Transfers

Shuttles depart every 40 minutes between Brisbane Domestic Airport / Brisbane International Airport and transfers you in air-conditioned comfort to and from the Portside Wharf (Hamilton Wharf). This is our fastest and most direct route so you'll be sure to make it with plenty of time from the airport to your cruise (or vice versa).
Standard Door-to-Door Service by Con-X-ion

Shuttles operate daily to meet most cruises departing and arriving from Holt Street Wharf and Fishermans Island. We only have one service scheduled on cruise ship days between Brisbane Airport and Fishermans Island (Port of Brisbane). This follows our standard door-to-door times and routes to our areas of coverage within South East of Queensland.
Cruise Transfers: Getting to & from your ship stress-free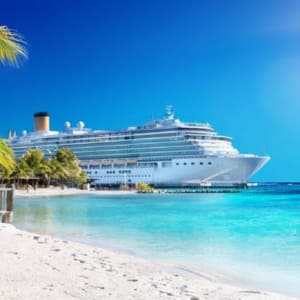 Going on a cruise is always an exciting adventure and a fantastic way to take a relaxing holiday purely for leisure or mixed with business. If you're departing from your own luxury ship or coming home from one, avoid the stress that can be caused by transferring to and from the Brisbane cruise terminals.
With our reliable and comfortable cruise transfers, you can be sure to start your holiday worry-free as soon as you leave your front door. Get your airport-to-ship transportation or be picked up and dropped off door-to-door while you sit back and relax aboard our shuttles with our Con-X-ion drivers at the helm.
Arrange your cruise ship transfers early on and enjoy these perks for yourself, your family, or friends and colleagues you'll be travelling with:
✔ Be picked up and dropped off with ease within South East Queensland areas
✔ Avoid long queues or waiting in line along with other passengers at the terminal 
✔ Enjoy hassle-free and professional service to get you to and from the cruise terminal 
✔ Be transferred safely and on time to and from your cruise or back home 
✔ Enjoy peace of mind being transported in luxurious comfort
✔ Be greeted with a representative on the ground to assist on disembarkation
Wharf Arrival Procedure
Passengers are required to make their way outside the docking area. Passengers are expected to actively look for the bus branded with Con-X-ion insignia and to keep an eye out for the driver who will be wearing a blue shirt and red Con-X-ion hat.

• Services will depart approximately every hour during the disembarking period.
• Please do not depart in a taxi without making contact with Con-X-ion.
• Please ensure your mobile is switched on in case we need to contact you.

If you require assistance or miss your allocated service please contact Con-X-ion.
Wharf Departure Procedure
Your service should arrive during the 20-minute window outlined on your confirmation. You must be ready and waiting for the entirety of your pick up window.

• If you miss your allocated service please make contact with Con-x-ion directly via our Australian and international phone lines ASAP. Ask your hotel/concierge if you require assistance.
• Please ensure your mobile is switched on in case we need to contact you.
• Passengers that are not found may not be eligible for refund or reimbursement.
• Please do not depart in a taxi without making contact with Con-x-ion first.
Who We Are
With over 30 years of experience in the field of transportation, Con-X-ion have become a trusted provider of direct airport shuttle services within Australia. We also provide charter options and premium transport services in various parts of Queensland, as well as Sydney and Melbourne areas.
Our mission is to provide timely, comfortable, and convenient way to travel for each of our customer. Our proven track record as a direct shuttle and private transport and our unmatched customer service are what sets Con-X-ion apart in the industry.
Service excellence for more than 30 years, completed 10 million transfers -- and counting.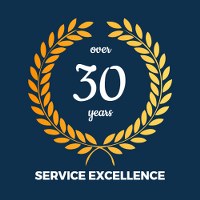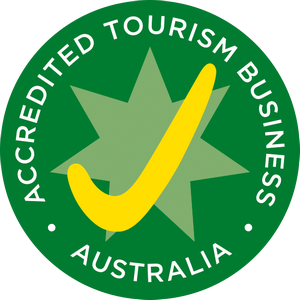 3 Ways to Book with Confidence