Cruise Transfers: Getting to & from your ship stress-free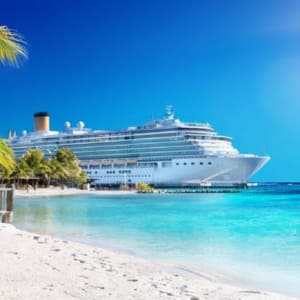 Going on a cruise is always an exciting adventure and a fantastic way to take a relaxing holiday purely for leisure or mixed with business. If you're departing from your own luxury ship or coming home from one, avoid the stress that can be caused by transferring to and from the Brisbane cruise terminals.
With our reliable and comfortable cruise transfers, you can be sure to start your holiday worry-free as soon as you leave your front door. Get your airport-to-ship transportation or be picked up and dropped off door-to-door while you sit back and relax aboard our shuttles with our Con-X-ion drivers at the helm.
Arrange your cruise ship transfers early on and enjoy these perks for yourself, your family, or friends and colleagues you'll be travelling with:
✔ Be picked up and dropped off with ease within South East Queensland areas
✔ Avoid long queues or waiting in line along with other passengers at the terminal 
✔ Enjoy hassle-free and professional service to get you to and from the cruise terminal 
✔ Be transferred safely and on time to and from your cruise or back home 
✔ Enjoy peace of mind being transported in luxurious comfort
✔ Be greeted with a representative on the ground to assist on disembarkation