Queensland's North Coast Treasures and Holiday Escapes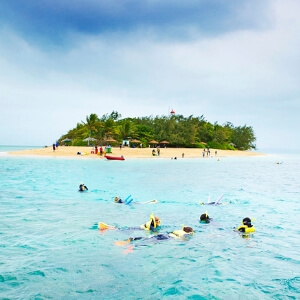 Australia's fast growing tourists haven - Queensland offers several sweet escapes and stunning destinations to conquer. An hour travel from Cairns to Port Douglas transfers you to a unique experience worthy of a holiday vacation. Hop aboard and explore the tropical far north of QLD and enjoy the sun while checking out the World Heritage destinations Queensland's is proud of. Cairns to Port Douglas welcomes you to the tropics and rainforest escapes of the north.
Port Douglas is known as the Coral Sea of the far north of Queensland's tropical destinations. Beach resorts is what the area is known for, as well as its cunningly distinct easy access to the Great Barrier Reef. Daintree National Park is another marvelous natural beauty that makes Port Douglas home of the most biodiverse rainforests in Australia.
The town is as busy as Port Douglas' beaches. You can check out the entertaining line of boutiques, restaurants, and shops waiting for an easy weekend stroll at the Macrossan Street. The popular Four Mile Beach is also a crowd favourite located within the region.Located at the Northern Coast of Australia, it is indeed one of the irresistible getaways both for rainforests and reefs adventures in Queensland. Once known to be a quiet fishing village, Port Douglas is now one of the most developed regions in QLD for tourism and hospitality services. This seaside town is a stunning destination perfect for your thirsty nomad souls.
Cairns is also a household name for most locals and tourists enjoying the beauty QLD offers. It is a small town with just a few hundred thousand people located at the North of Queensland. If you are up for some mind-blowing and unforgettable Aussie experience, this is indeed the best place to conquer your fears and dreams.
With so many epic things to do in Cairns, there's a few highlights you should consider including in your list. The Babinda Boulders is a natural swimming hole surrounded by lush forests. The region has several areas where you can catch fish, hike, or enjoy a picnic. The Great Barrier Reef is one of the most celebrated destinations in Cairns.
Doesn't matter whatever time of the year you'll be visiting, you'll surely not get bored with some of the best things to do and explore next time you visit from Cairns to Port Douglas (and back) all year round.