Queensland's North Coast Treasures and Holiday Escapes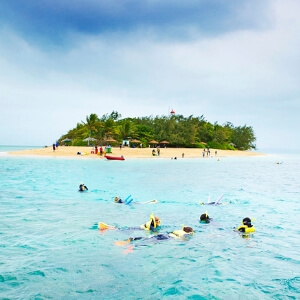 Australia's fast growing tourists haven - Queensland offers several sweet escapes and stunning destinations to conquer. An hour travel from Cairns to Port Douglas transfers you to a unique experience worthy of a holiday vacation. Hop aboard and explore the tropical far north of QLD and enjoy the sun while checking out the World Heritage destinations Queensland's is proud of. Cairns to Port Douglas welcomes you to the tropics and rainforest escapes of the north.
Port Douglas is known as the Coral Sea of the far north of Queensland's tropical destinations. Beach resorts is what the area is known for, as well as its cunningly distinct easy access to the Great Barrier Reef. Daintree National Park is another marvelous natural beauty that makes Port Douglas home of the most biodiverse rainforests in Australia.
The town is as busy as Port Douglas' beaches. You can check out the entertaining line of boutiques, restaurants, and shops waiting for an easy weekend stroll at the Macrossan Street. The popular Four Mile Beach is also a crowd favourite located within the region.Located at the Northern Coast of Australia, it is indeed one of the irresistible getaways both for rainforests and reefs adventures in Queensland. Once known to be a quiet fishing village, Port Douglas is now one of the most developed regions in QLD for tourism and hospitality services. This seaside town is a stunning destination perfect for your thirsty nomad souls.
Cairns is also a household name for most locals and tourists enjoying the beauty QLD offers. It is a small town with just a few hundred thousand people located at the North of Queensland. If you are up for some mind-blowing and unforgettable Aussie experience, this is indeed the best place to conquer your fears and dreams.
With so many epic things to do in Cairns, there's a few highlights you should consider including in your list. The Babinda Boulders is a natural swimming hole surrounded by lush forests. The region has several areas where you can catch fish, hike, or enjoy a picnic. The Great Barrier Reef is one of the most celebrated destinations in Cairns.
Doesn't matter whatever time of the year you'll be visiting, you'll surely not get bored with some of the best things to do and explore next time you visit from Cairns to Port Douglas (and back) all year round.
Cairns to Port Douglas Shuttle
If you're traveling between Cairns & Port Douglas, be sure to catch Con-X-ion's Port Douglas to Cairns Airport bus for a hassle-free travel to your destination. Regular daily services are available so you get to choose times and pickup and dropoff points suitable to your requirements. Hop aboard, sit back and relax, and let Con-X-ion transfer you in stylish comfort to your destination.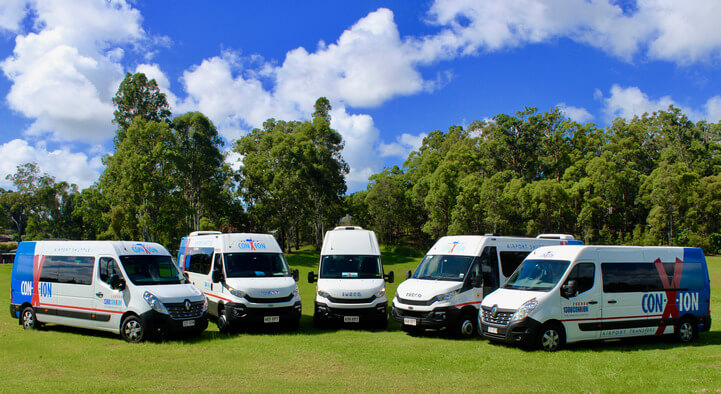 Top Things to Do & See for Cairns <> Port Douglas Trip

Double Island

Double Island is an exclusive resort located at the front of the main beach at Palm Cove. If you are up for celebrity and Hollywood stars sightseeing, this is a good place to start. Double Island has been hosts to celebrities such as Brad Pitt, Keanu Reeves and Jennifer Aniston. Several water activities to keep you entertained in the area includes kayaking, beachcombing, snorkelling, swimming and hosting picnics.
Foodie Fix Satisfied

Cairns is not all about entertainment. It is also a haven for things sumptuous and worth celebrating. The area features a thriving cafe scene. You can take a stroll at the Grafton and Spence streets to check out dining options perfect for your taste. The Caffiend is a great place to start your mornings.Vegan treats can be enjoyed at the Sing Sing Espresso. Silk Caffe offers the best wholesome salads and indulging Nutella iced coffee.
Aboriginal Culture Trip
With a rich history in aboriginal culture dating as far as 40,000 years, there is a lot to learn and discover in Cairns. You can begin your glimpse back in time at the Tjapukai Aboriginal Cultural Park. Here is where you can experience authentic Aboriginal didgeridoo shows, guided bush trips, and theatre. The Torres Strait Islander culture is very alive and celebrated in the area. The Mossman Gorge Centre is an eco-tourism experience you should check out during your visit.
Island Hopping

There are many pristine islands you can visit and explore in Cairns. From the main island, you can jump in into a high-speed ferry and visit the picture perfect Fitzroy Island, 45-minutes away from the mainland. Have a stroll at the rainforests and walking tracks, try ou snorkeling and enjoy the water animals in the area, grab a kayak or stay at the beach. Green Island, Hinchinbrook Island, Bedarra and the Lizard Islands are places you can also check out.
Quicksilver Cruises

Reef exploration tours are unique to Port Douglas. Quicksilver Cruises have been the most sought after cruise for daylong adventures to the outer reef and near the edge of the continental shelf. With around 4 decades of experience, the tour travels 70 kilometers from the north-east port of the town proper, back and forth to explore the reef and enjoy the flora and fauna of the region. Swimming and snorkelling can also be enjoyed in the area.
Aboriginal Cultural Experience

A unique Indigenous storytelling combined with local food and dining, Flames of the Forest can indeed provide you with the best evening possible in Port Douglas. It features a pure theatrical performance including a wall of fire welcoming guests disembarking the area. The hotel is surrounded by a stunning bushland lighted with a fairy-inspired and illuminated pathway. It features chats and demos of Aboriginal heritage making you experience the place to the fullest.
Sailing

If water activities are your way of spending your vacation holidays, a rainforest exploration with a mix of hectic reef adventure awaits via the Aquarius. This 62-foot catamaran gives you access to a comfortable recline on the upper deck for a whole 90-minute of paradise You can enjoy a glass of wine, sample canapes, enjoy the ocean and the coastline views or simply wait till the light of day bids goodbye. Hosted by Tropical Journeys, you can book early for reservations.
The Crocodile Express

Located at the Daintree River, the Crocodile Express is another super relaxing crocodile-spotting cruise you can try in Port Douglas. This vessel will bring you upstream where you can check out reptiles ranging from 30 centimeters long to 4.5 meter crocs. Scarface, the alpha male crocodile in the region is a one of a kind sight you might experience during the trip. Wildlife spotting is also offered at the On the Inlet as well as at Dickson Inlet.
Who We Are
With over 30 years of experience in the field of transportation, Con-X-ion is a trusted provider of direct airport shuttle services within Australia. We also provide charter options and premium transport services in various parts of Queensland, as well as Sydney and Melbourne areas.
Our mission is to provide timely, comfortable, and convenient way to travel for each of our customer. Our proven track record as a direct shuttle and private transport and our unmatched customer service are what sets Con-X-ion apart in the industry.
Service excellence for more than 30 years, completed 10 million transfers -- and counting.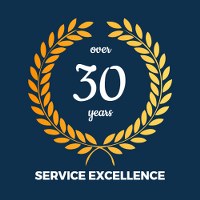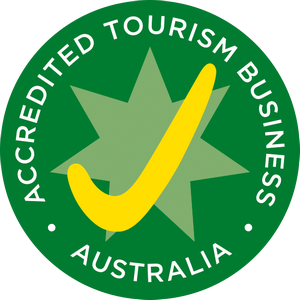 ARRIVAL PROCEDURE
All arriving passengers are to make their way to the Con-X-ion counter prior to collecting their luggage. The departure schedule will be displayed at the counter.
Passengers are required to be at the counter ready to depart 10 minutes prior to departure time.
Passengers are expected to actively look for their driver who will be wearing a blue shirt and red Con-x-ion hat.
If you require assistance, please phone 1300 266 946 or +61 7 5556 9888.
LATE FLIGHTS
Passengers arriving from delayed flights, who missed the last service of the day, are required to make alternative travel arrangements at their own expense. Passengers booked on/who missed the last service hour will be eligible for a refund for the unused service. If your flight has been delayed please contact Con-X-ion immediately on 1300 266 946.

*Please note: Our services are unable to wait for delayed flights or late passengers. Con-X-ion is not responsible for delayed flights.

 
DEPARTING PROCEDURE
Your service should arrive during the 20-minute window outlined on your confirmation. You must be ready and waiting for the entirety of your pick up window.
If you miss your allocated service please make contact with Con-x-ion directly on 1300 266 946 (Australian) or +61 7 5556 9888 (international) ASAP. Ask your hotel/concierge if you require assistance.
Please ensure your mobile is switched on in case we need to contact you.
Passengers that are not found may not be eligible for refund or reimbursement.
Please do not depart in a taxi without making contact with Con-x-ion first.