An Insider's Guide: Explore Darling Downs & Surrounds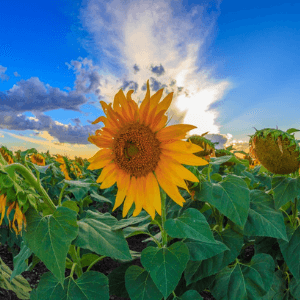 Plenty outdoor offerings for relaxation and enjoyment, country lifestyle and hospitality are what Darling Downs has to offer. This country-vibed region of Queensland has become one of the best accommodations and dining escapes in Australia. Great wines, world-class fresh produce, and festive events and celebrations are just a few of the spectacular adventures to see.
Play and work can be experienced best in the greater Darling Downs region. You can begin the day under the sun at the South Burnett and then later enjoy the cool climate and the luxurious wineries at the Granite Belt in the southern region. Food scene is perfect and more wine is available at the northern region.
Nature experience is remarkable in Darling Downs. The spectacular sunset is delivered to you by numerous horizons backdropped with limpid rivers, creeks, and dams. High-country living is indeed at its best in the region.
Wildlife is plenty and friendly as you bike around the National Parks and trails in the area. Kickback, stroll around the area, and enjoy the peace and tranquility of the stunning outdoors. You can even bring a picnic basket along and then lazily lie around one of the grassed areas near the bike trails.
Darling Downs is also home to Toowoomba, an inland suburb that is considered the second largest in Australia. Music, dining, and entertainment are booming in Toowoomba. There are plenty of restaurants and cafe tucked nicely in the laneways and alleys near the heritage landmarks popular in the area. Galleries are also plenty and there's also a lot of of shopping areas to visit. Parks and gardens are equally captivating and a prominent host to local art shows and events.
Arts and culture is very rich in the region. There are also numerous festivities to experience. These include the Toowoomba Carnival of Flowers, the Queensland Fiery Food Festival, and Snowflakes in Stanthorpe to name a few.
Best of Darling Downs Tourism

History-Rich Museums and Theatres
Darling Downs is home to the famous Cobb+Co Museum. The museum features horse-drawn coaches, rescued from the 1981 fire. There are also several theatres in the area perfect for short trips down memory lane.

Blooming Parks and Gardens
You will never run out of blooms and greens when you stay in Darling Downs. There are over 150 parks and gardens in the region, making it the "Garden City" of Australia. You can start and end your day enjoying the flora in the area.

Vibrant Nightlife
A great night out is guaranteed in this top destination in Oz. There's the Muller Bros, the first ever rooftop bar in the city. Live music can be enjoyed at The Office and there are several speakeasy-style bars hidden in around the region.

Colourful Street Art
If street art is your thing, you will definitely have enough dose of this fine beauty in Darling Downs. The First Coat Art Festival is something you should not miss. It's a fusion of street art talents freely conquering the walls of the busy town.

Delicious Food Scene
Satisfy your palate in one or several cafes and restaurants in the area. The town offers the best dining options starting from breakfast up to your late night feasts. Local produce and fresh ingredients are highlighted in most of the restos in town.

In the Name of Outdoor Fun
There are many outdoor activities to try in the southern portion of Queensland's country-side. There's the stunning Queen Mary Falls, Picnic Point, the Chocolate Cottage Cafe and the Granite Arch circuit.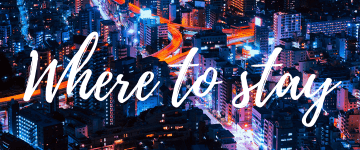 Darling Downs Accommodation
There are several accommodation options in Darling Downs. Whether you prefer the laid-back ambiance of a bed & breakfast, a luxurious hotel, spacious living in apartments, or outdoor camping, you can find a perfect bed and the best possible place to stay. Whether you travel in style or enjoy comforts near nature, you'll end up with the finest service and hospitality in Darling Downs.
Situated in the most accessible points in the city, you will find it easy to find a home far away from home in Darling Downs, especially in Toowoomba. Experience the unspoilt beauty of the horizon, glittered with natural wonders right outside your hotel windows.
Big skies and far horizons can be enjoyed in either one of the modern or classically styled accommodations in the region. This garden city is always in bloom and offers a perfect backdrop for all tired souls. You can stay near the far areas, lounge in the balcony of a cottage, or stay in one of the chic and stylish hotels in the busy town. You can even camp outdoors or rent a campervan to check out the countryside Whatever your taste for escape is, the region has you covered.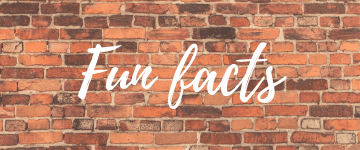 Fun & Interesting Facts about Darling Downs
Darling Downs was once a cattle pasture. The town features an extensive green horizon that is home for agriculture and farm animals. Despite its raw beauty, no one lived in Darling Downs for quite some time.
Darling Downs even became a penal colony where several convicts were brought to carry out their punishments. It was a difficult time for the town. No one was allowed within 50 miles of Brisbane without special permission. Thus, it became difficult for agriculture to flourish since it was a challenge to deliver their produce to the main city back then, which was Brisbane. Settlers began to migrate into town to raise their flocks and run their own farms. This started something big for Darling Downs.
Despite its history, Darling Downs became a home for several big names in history such as Sonia Kruger, Meshel Laurie, Frank Ford, Peter Cameron, and 2004 Athens Olympics Hockey Gold Medalist Michael Brennan.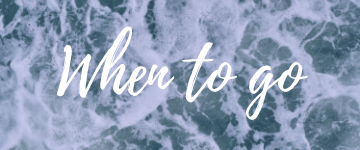 Best Times to Visit Darling Downs
December is the top season for Darling Downs when it comes to tourists. Summer falls during this month, up until February. Rain and snows are very rare so you'll get to enjoy a lot of the outdoors during this time of the year. Tourist arrivals tend to lessen by February with fewer crowds to mingle with night and day.
Fall lands from March to May and can be very warm during March and colder as May arrives. It is considered as the second busiest season for tourism. It would be ideal to visit the town during this time. Big Skies is a festivity celebrated from the end of April up until the first week of May where Darling Downs music, food, arts, and experiences are showcased.
If you would want to enjoy snow and the cool weather in the southern part of Queensland, you should visit the area from June to August. Costs for accommodations are also quite high during this season.
Getting around Darling Downs
Darling Downs is a farming region. It has many elevated regions, wide open spaces and a sub-tropical climate making it a great place to go out, walk, and run around. Although there are many means of transportation to get around the town, walking from one spot -- preferably a garden to another -- would be a superb experience. Renting a bike to visit nearby markets and art galleries would be a great idea.
Visiting the wineries would be best accessed by renting a car or taking a cab or shuttle to get you there. Hotel shuttle transportation services can easily bring you from one fabulous place to another. Being a farm region, horse transport does exist in Darling Downs. It is an exciting activity you could try during your visit. Just imagine going around the place in a horse-pulled wagon. It's a trip back in time to enjoy!
Regular bus services also operate in Darling Downs up through the Western regions. If you are into a really different experience, tag along your accommodation while getting around the town via a hotel on wheels available in Darling Downs. It's travelling at your own pace and waking up with a new view everyday!
Travelling from Brisbane to Darling Downs will take you half a day, or even more depending on the bus route you will take. It will take you a good 5 hours or more from Brisbane to the town. Gold Coast is even farther. It will take you more than 7 hours to get to Darling Downs from Gold Coast via bus. A train ride via Oakey will take you almost 12 hours, but the sight is guaranteed to be one of a kind.
Domestic flights to Darling Downs flies daily direct to the modern Wellcamp Airport in Toowoomba.There are direct flights from Melbourne, Cairns, Sydney, Townsville and Charleville to the beautiful inland city of Australia. This is the fastest way you can visit the beauty of the southern region of Queensland.
If you would rather take the scenic drive, there are several transportation options to choose from. Whether you are taking a car rental, riding a train, travelling via shuttle or on a coach, you will love the relaxing view of the countryside.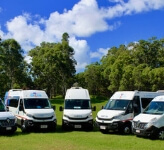 Book your Darling Downs Shuttle Transfers with Con-X-ion
Take advantage of Con-X-ion's (and/or our partner transport provider's) daily Darling Downs shuttle bus transfers for hassle-free travel to your destination, every time. Travel with ease and book with confidence for your every Con-X-ion ride.
Explore popular Darling Downs spot
Toowoomba is the center of business, fun and entertainment n Darling Downs. There are also plenty of hotels that could easily accommodate you during your holiday vacation.
See other Oz Travel Guides
One of the fastest growing cities in Australia. A perfect escape that entertains you with a wide variety of destinations to visit, food to indulge in, and coffee to enjoy. Nature adventures are also plenty and waiting for you to conquer.
One of the top surfing destinations in Australia and the best place to conquer the waves and get a tan. Sunshine Coast is indeed a destination filled with nature trips and activities to keep you busy all year round.
Known to be one of the finest destinations in Australia, the Gold Coast is indeed a treasure to see in Oz. With several stunning beaches to boot and world class accommodations to stay at, you're in for a perfect holiday.