An Insider's Guide: Explore Darling Downs & Surrounds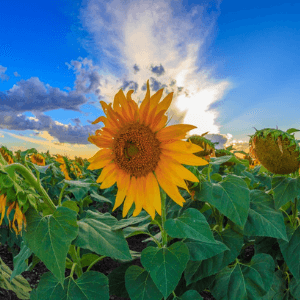 Plenty outdoor offerings for relaxation and enjoyment, country lifestyle and hospitality are what Darling Downs has to offer. This country-vibed region of Queensland has become one of the best accommodations and dining escapes in Australia. Great wines, world-class fresh produce, and festive events and celebrations are just a few of the spectacular adventures to see.
Play and work can be experienced best in the greater Darling Downs region. You can begin the day under the sun at the South Burnett and then later enjoy the cool climate and the luxurious wineries at the Granite Belt in the southern region. Food scene is perfect and more wine is available at the northern region.
Nature experience is remarkable in Darling Downs. The spectacular sunset is delivered to you by numerous horizons backdropped with limpid rivers, creeks, and dams. High-country living is indeed at its best in the region.
Wildlife is plenty and friendly as you bike around the National Parks and trails in the area. Kickback, stroll around the area, and enjoy the peace and tranquility of the stunning outdoors. You can even bring a picnic basket along and then lazily lie around one of the grassed areas near the bike trails.
Darling Downs is also home to Toowoomba, an inland suburb that is considered the second largest in Australia. Music, dining, and entertainment are booming in Toowoomba. There are plenty of restaurants and cafe tucked nicely in the laneways and alleys near the heritage landmarks popular in the area. Galleries are also plenty and there's also a lot of of shopping areas to visit. Parks and gardens are equally captivating and a prominent host to local art shows and events.
Arts and culture is very rich in the region. There are also numerous festivities to experience. These include the Toowoomba Carnival of Flowers, the Queensland Fiery Food Festival, and Snowflakes in Stanthorpe to name a few.