An Insider's Guide: Explore Wide Bay-Burnett & Surrounds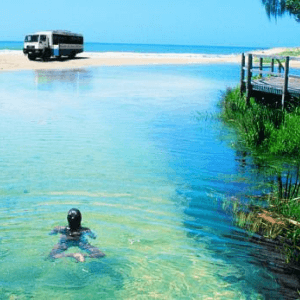 Tourism and sightseeing are at their finest at the "Scenic Heart of Queensland." Known as the largest sand island in the world, nature fun-filled activities are world-class. Head to the Great Driving Range up to the world-acclaimed Fraser Island to get the best of both worlds in adventure. Unspoilt beauty in marine parks, wetlands, and ancient rainforests will leave you wanting for more.
Famed to be one of the best places to raise and grow a family in Australia, Wide Bay-Burnett is the best place to enjoy the outdoors or simply sip coffee on your bedroom balcony at a pace that you prefer. Everything is relaxing and you do not have to catch up with the busy and fast-paced life in the city.
Wide Bay-Burnett serves as the main produce source of Queensland with an economy relying on traditional machineries in food processing and other industries related to food production.
Home to several other interesting islands and private beaches, going on a guided tour would be your best option to get to the best places and enjoy the most awesome experiences in the region.
Natural sources are plenty in the area. With its pristine location and beauty, you are up for some raw and up-close experience with the animals, flowers, and water features in the region. From wetlands to beaches to forest areas and mining industries, you get to enjoy a balance of everything in Wide Bay-Burnett.
The region is around 48,600 square kilometers with the Great Barrier Reef and Great Sandy Straits within its embrace. It's the main region in Queensland for industries such as sugar, forestry and fishing. It is also home to the most sophisticated food and beverage processing companies. Timber and forestry are the primary industries in the region and also serve as the main source of food for the whole of Queensland.
Whether you are looking for a place to build a home or a sanctuary where you can escape your busy lives, Wide Bay-Burnett is the place you should head to. With a lovely weather, a calm atmosphere, and plenty of entertaining things to do and captivating beauties to see, you'll experience the best holiday in your life.