An Insider's Guide: Explore Wide Bay-Burnett & Surrounds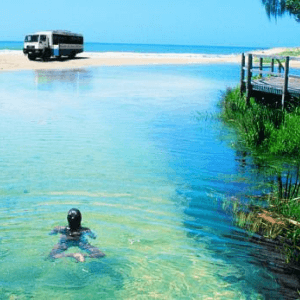 Tourism and sightseeing are at their finest at the "Scenic Heart of Queensland." Known as the largest sand island in the world, nature fun-filled activities are world-class. Head to the Great Driving Range up to the world-acclaimed Fraser Island to get the best of both worlds in adventure. Unspoilt beauty in marine parks, wetlands, and ancient rainforests will leave you wanting for more.
Famed to be one of the best places to raise and grow a family in Australia, Wide Bay-Burnett is the best place to enjoy the outdoors or simply sip coffee on your bedroom balcony at a pace that you prefer. Everything is relaxing and you do not have to catch up with the busy and fast-paced life in the city.
Wide Bay-Burnett serves as the main produce source of Queensland with an economy relying on traditional machineries in food processing and other industries related to food production.
Home to several other interesting islands and private beaches, going on a guided tour would be your best option to get to the best places and enjoy the most awesome experiences in the region.
Natural sources are plenty in the area. With its pristine location and beauty, you are up for some raw and up-close experience with the animals, flowers, and water features in the region. From wetlands to beaches to forest areas and mining industries, you get to enjoy a balance of everything in Wide Bay-Burnett.
The region is around 48,600 square kilometers with the Great Barrier Reef and Great Sandy Straits within its embrace. It's the main region in Queensland for industries such as sugar, forestry and fishing. It is also home to the most sophisticated food and beverage processing companies. Timber and forestry are the primary industries in the region and also serve as the main source of food for the whole of Queensland.
Whether you are looking for a place to build a home or a sanctuary where you can escape your busy lives, Wide Bay-Burnett is the place you should head to. With a lovely weather, a calm atmosphere, and plenty of entertaining things to do and captivating beauties to see, you'll experience the best holiday in your life.
Best of Wide Bay-Burnett Tourism

Adventure-Filled Island Hopping
Wide Bay-Burnett is known for a variety of islands surrounding the area and a favourite spot for swimming and island hopping. The famous Fraser Island, Lady Elliot Island, and Great Sandy Biosphere are situated in this region.

Fantastic Whale Watching Experience
Awesome whale encounters can be enjoyed up close and personal while you're in the region. Take pictures, swim with the whales, or simply enjoy their natural beauty as they frolic in groups around the Bay.
Wide Array of Fun Outdoor Activities
Diverse range of water and land activities can be enjoyed around the rolling hills and parks in the area. You can camp, get on a canoe, drive a 4-wheel vehicle, or ride a horse in the parks and farm stays situated in the area.

Hiking and Nature Trails
Try out the Achievers Walk and have a blast while enjoying the crowd in this unique walking trail. There are also plenty of parks where you can bask under the shade of large trees as you enjoy the stunning views of the region.

Arts and Gallery Scenes
Wide Bay Burnett has a lively and interesting art scene. Visit several galleries and art shows in the area that showcase works of professional artists in a variety of art mediums, even perfect for those with a sophisticated taste.
Holidaying with the Whole Fam
Bringing kids on a holiday? Wide Bay Burnett offers a number of fun activities for kids and kids at heart. Whether it's petting animals at the zoo or enjoying the playgrounds and nature parks, you'll find something kid-entertaining in the area.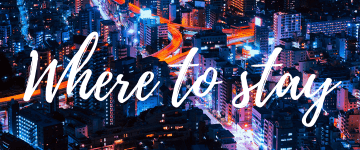 Wide Bay-Burnett Accommodation
Whether you are traveling alone, on a honeymoon, or going on a holiday with the whole family, you'll find your perfect spot here in Wide Bay-Burnett. With a number of tourist destinations to see and experience, a day would not be enough to fully enjoy and experience the region. Pack your bags and book a place to stay in Wide Bay-Burnett to taste a piece of heaven on Earth.
Romantic hotels, apartments and homestays are your choice of accommodations when staying in this region. Book early to enjoy better hotel rates and deals or to secure the best and most unique lodging experiences in the area. A suitable home away from home is waiting for you here in Wide Bay-Burnett
Campervans and motorhomes are also available as interesting accommodations you can enjoy while staying in Wide Bay. Experience tiny home living on wheels as you explore the exciting places to see in the region. Couples on a honeymoon would love the privacy and accessibility that a moving home offers. Kids would also love the experience of waking up in the morning seeing a different horizon every day as you travel around Wide Bay- Burnett.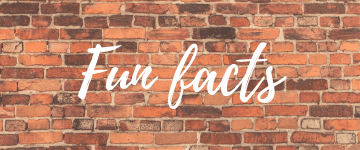 Fun & Interesting Facts about Wide Bay-Burnett
Wide Bay-Burnett has access to the best hiking trails, forestry, and bodies of water in Queensland. Burnett River itself is a long 435 kilometers - giving you access to the best water activities and islands located in the area.
Originally known as Wide Bay, the region was discovered by a European explorer James Cook while sailing past Double Island Point. Consisting of six areas, with Maryborough as the suburb that is situated mostly by the Burnett River. Its discovery paved way during the 1880s after the railway from Maryborough was completed. However, a historical tragedy, Cyclone Oswald, caused property damages, flooding, and tornadoes. After getting hit by a natural catastrophe, the region still managed to emerge as one of the most progressive regions in Australia.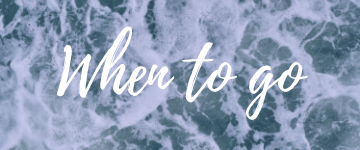 Best Times to Visit Wide Bay-Burnett
A perfect climate is what you can enjoy mostly in Wide Bay-Burnett. With a mild subtropical climate that rarely goes beyond uncomfortable, you can enjoy the whole day outdoors while in the region. Cyclones can be a threat from time to time during the summer but they always come with advanced weather forecast warnings.
Visiting the region would be the most memorable during the whale-watching season that falls between August to October. The area often experiences an influx of tourists during this time of the year so you might want to book in advance to snatch a nice and accessible accommodation close to the bay. Summer comes after during November with warm temperatures perfect for swimming outdoors.
Autumn is very relaxing in Wide Bay-Burnett, too. The crowd also tends to slow down during the months of March to May. Winters are milder compared to other regions and you'll love the slightly cool climate from June to August.
Getting around Wide Bay-Burnett
Car rentals would be your best option when travelling around Wide Bay-Burnett. For some travelers, getting a campervan or a motorhome as your form of accommodation would make it even easier and fun to travel. Traveling at your own pace at your own leisure would be so ideal in this relaxing region.
Bus services can also bring you from one scenic destination to another when traveling by land. Tours to the iconic Fraser Island include transfers from your hotel to your point of destination and bank. Ferry rides and motorboats are your best option to go to the nearby islands in the area. You can also rent motorcycles or scooters to get around the region.
It would be ideal to check out bus service websites to familiarise yourself with the pickup points around the city. Plan your itinerary ahead so you can also book transportation services and ferries in the region early. Ask your hotel for private car and shared shuttle services you can avail while in the region.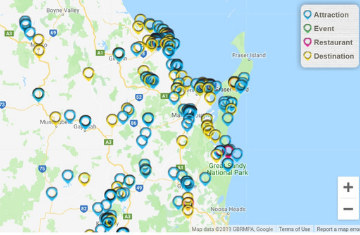 There are several bus services that travel to different points of Wide Bay-Burnett such as Maryborough, Hervey Bay, Gympie, and Fraser Coast. Fly in internationally or domestically to Hervey Bay Airport or Maryborough Airport to reach the region. Maryborough is closer to the main city while Hervey Bay Airport is situated just a few miles away from Fraser Island.
Rental cars, public and prepaid buses, taxis, coaches, and shuttles are available to bring you from the airport to your accommodation in Wide Bay-Burnett. Hotels also offer point-to-point shuttle services that would be your most convenient option especially when travelling with kids.
Driving from Sydney to Wide Bay-Burnett will take you 13 hours or more. Flying would take you 3 hours while a train ride would take a 20 hours. The Gold Coast is just a 4-hour drive away from the region, while Brisbane and Sunshine Coast will take you around 3 hours and 2 hours respectively. Sunshine Coast is the nearest main city to Wide Bay-Burnett.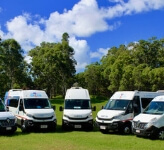 Book your Wide Bay Burnett Shuttle Transfers with Con-X-ion
Take advantage of Con-X-ion's (and/or our partner transport provider's) shuttle bus transfers within Wide Bay Burnett for hassle-free travel to your destination, every time. Travel with ease and book with confidence for your every Con-X-ion ride.
Explore popular Wide Bay Burnett spots
A getaway where you can enjoy good food, good company, and beautiful people. Known not only for their hospitality and remarkable natural wonders, Gympie is considered as one of the regions in Queensland with a rich, endearing, and colourful history.
A world-celebrated destination and sanctuary, the Fraser Coast has indeed the best beaches Australia has to offer. Home to a very friendly neighbourhood and relaxing escape, it remains to be one of the favourite places to go in the whole of Australia.
See other Oz Travel Guides
Cairns is a nature-rich and stunning destination to explore in the northern regions of Queensland. Home to the World Heritage Great Barrier Reef, you are in for some unforgettable nature adventure when in Cairns.
Melbourne is beyond being Australia's coffee capital. It is a destination with surprising flavours and exciting corners to discover. Sports, culture, and style allures locals and tourists alike to come back or even stay for good. It's a top city in Australia worthy to be in anyone's destination lists.
Tourism comprises the biggest slice of the pie in terms of the economy in Sydney. It has been host to more than 10 million locals and 4 million international visitors last 2018. With so many iconic landmarks and attractions to try, Sydney tourism is bound to grow and rise.