An Insider's Guide: Explore Brisbane & Surrounds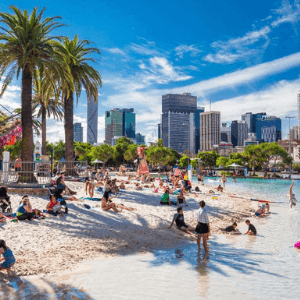 Australia's booming tourism destination and Queensland's third largest city and capital is indeed making its mark in the tourism and hospitality industry. With an estimated 450 suburbs making waves in travel blogs and favourite destination lists to beat, Brisbane is without a doubt one of Australia's fastest growing cities in terms of tourism.
Also known as Australia's "hippest city," Brisbane is among Oz's brewing centres for everything fun and exciting. Holidays are never dull in Brisbane. There is a wide variety of fun things to do, experiences and places to make you feel almost at home.
Gasp-inducing attractions to see are one of the main reasons people from around the globe gather and find a great time in Brissie. The cultural scene is superb and the nightlife, with all the bars and restaurants, are very much alive.
Areas near the Moreton Bay offer a different kind of opportunity for fun and relaxation. There are several low-lying sandy small islands with stunning turquoise waters to dip in. You can get close to the animals and swim with the whales or dolphins. Either way, a parade of sea animals can be enjoyed in the area.
West of Brisbane offers a relaxing escape. With heritage sites, rich architecture, and vast gardens perfect for those serene holiday experiences. Picturesque places are also plenty, so you'll be able to update your social media accounts with the best images and backdrops of your travel. Street art is smashing and there's plenty of friendly locals to make your holidays interesting through tours and activities hosted around the area.
Dining options are also bountiful. There is a growing number of cafes, eateries, bars, and world-class restaurants to let you experience the vast flavours and interesting cuisine featured around the refreshing and sumptuous dining options around Brisbane.