Related Routes

From Australia's Top Tourist Destination to a Trip to Its Safest Beaches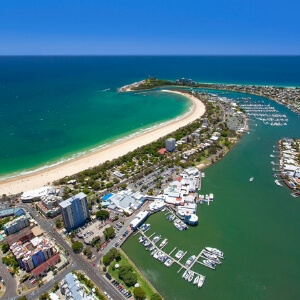 More than an hour away from each other, a holiday from Brisbane to Mooloolaba will bring you from one awesome vacation to another entertaining time away from your normal lives, hosted nowhere else but in Queensland. Get your cameras and your adventurous spirit ready for some wonderful and unforgettable experiences right in the land of Oz. A one-of-a-kind adventure awaits as you conquer the road from Mooloolaba to Brisbane.
Mooloolaba is a place for those who love the sun and the sand. A coastal town located in Sunshine Coast, the destination offers a stunning recluse where you can bask under the sun or under the stars without worries and stress. It is one of the safest beaches in Australia, and the beauty and entertainment it offers is a winner as well.
Mooloolaba is an escape. It is a destination you should visit if you would want to enjoy the most famous beaches in all of Queensland. You can wander at the pristine esplanade of the Mooloolaba Beach or stay away from the sun at the Cotton Tree Park. Known as the best playground and park in Sunshine Coast, this waterfront park is situated where the river meets the ocean in Maroochy. You can enjoy a picnic, hire a bike and tour around the area, or try out paddle boarding. A peaceful afternoon fishing or swimming can also be enjoyed in the area. A rainforest walk can also be experienced in Mooloolaba.
Brisbane is a king when it comes to tourist destinations in Queensland. Whether you are up for an extravagant and luxurious getaway or an affordable quick adventure in the city, Brisbane has an activity to offer. From high-end bars and hotels to free tours hosted by locals, you can always find a nice set of activities to keep you entertained during your stay.
Historical walks, night markets, bars, and entertainment destinations are also aplenty in Brisbane. The Brisbane River, Moreton Island, Lone Pine Koala Sanctuary, and the South Bank are some of the top places you should visit to completely enjoy Brisbane. There is a wide variety of restaurants and food stalls to explore and keep you full while enjoying the streets of Brisbane.
Doesn't matter whatever time of the year you'll be visiting, you'll surely not get bored with some of the best things to do and explore next time you visit from Brisbane to Mooloolaba (and back) all year round.
Brisbane to Mooloolaba Bus
If you're traveling between Mooloolaba & Brisbane, be sure to catch Con-X-ion's Brisbane to Mooloolaba transfers for a hassle-free travel to your destination. Regular daily services are available so you get to choose times and pickup and dropoff points suitable to your requirements. Hop aboard, sit back and relax, and let Con-X-ion transfer you in stylish comfort to your destination.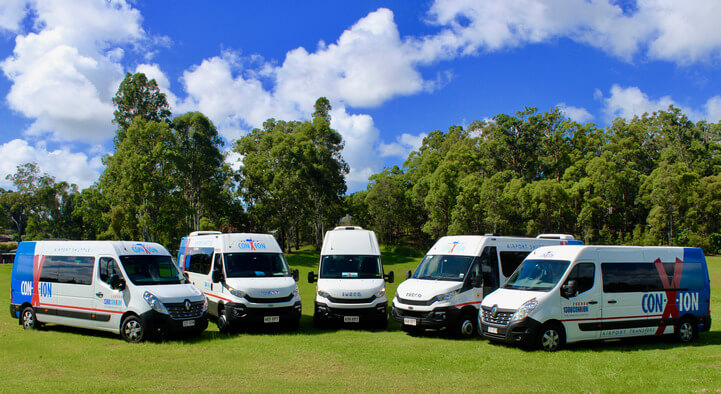 Top Things to Do & See for Brisbane <> Mooloolaba Trip

Flea Markets

If you are up for some morning market crawl during the weekend, there are plenty of places you could check out to buy affordable souvenirs and fine memoirs of your trip in Brisbane. If you rise early, you can head to the local markets to check out fresh produce and grab a nice hot breakfast. The Davies Park, Carseldine, and the Rocklea are some of the home of the best market places where you can wander lazily around the stalls in the area.
Water Activities

Brisbane may be considered as one of the fastest growing cities in Queensland and a progressive region in terms of commerce and business, but it is also conveniently located near water, making it a favourite tourist attraction. The CityHopper is one of the best ways to explore Brisbane's waterways for free. It's a mode of transportation from North Quay to Sydney Street from as early as 6am up until midnight.
Art and Culture

Brisbane is very rich in art, culture, and architecture despite being one of the CBD of Queensland. A trip to the South Bank gives you access to Brisbane's culture haven where you can visit several tourist spots. This includes the Queensland Museum, the State Library of Queensland, the Gallery of Modern Art, and the Queensland Art Gallery. Regular free exhibitions can take up hours on your day, especially for art enthusiasts.
Bike Polo

Forget about water polo, a more exciting activity would be bike polo.One of the newest and fastest growing social sport in Brisbane. Bike polo is regularly hosted around town in numerous alleys and walkways. Most games are usually held during the weekends and would be a new experience you can check out. There's a few bike rentals and short courses on bike riding and bike polo you could check out to be able to try this activity.

XL Surfing Academy

Mooloolaba is located at the Sunshine Coast which is most popular for its surfing spots and spectacular beaches. If you live in the coast or would want to try your luck in surfing, learning the basics would be so awesome with the XL Surfing Academy. You can take a cue from one of the professionals at the Mooloolaba Beach where the best spots for beginning surfing is available. You're even guaranteed to stand on your first session.
Delicious Dining Options

Several dining options that features the best destinations for your palates are hosted in Mooloolaba. The Velo Project is a must try for experience. It is considered as Mooloolaba's "worst-kept secret'. Yoú'll discover why when you get there. The Gainsbourg is the best place for cocktails, where a view of the esplanade can also be enjoyed. The Around The Corner, Number Nineteen, and the Ark and Arrow are dining destinations you should not miss.
Bar Hopping
If you would want to unwind or simply have a good drink at night, or chow down on some local delights in Mooloolaba, you might want to head to the Good Bar. The Beach Bar and Grill is also a favourite destination for tourists on a tight budget. Best views of this small town can be enjoyed at the Spice Bar and the Pacific Ocean vistas. The Break Wall is also a good place tos tart if you want fresh dinner straight out of the reel.
Buderim Forest Park and Falls

A rare natural treasure, the Buderim Falls is a sight to behold in Mooloolaba. Also known as Serenity Falls, you can experience 20 minutes of soaking up in wonderland or enjoying a picnic in this region. The waterfall is a year-round feature of the Buderim Falls, located within the park where water cascades beautifully down the rock face into the waterhole located below. The Buderim Forest is also nearby and an equally stunning sight to behold.
Who We Are
With over 30 years of experience in the field of transportation, Con-X-ion is a trusted provider of direct airport shuttle services within Australia. We also provide charter options and premium transport services in various parts of Queensland, as well as Sydney and Melbourne areas.
Our mission is to provide timely, comfortable, and convenient way to travel for each of our customer. Our proven track record as a direct shuttle and private transport and our unmatched customer service are what sets Con-X-ion apart in the industry.
Service excellence for more than 30 years, completed 10 million transfers -- and counting.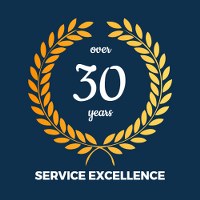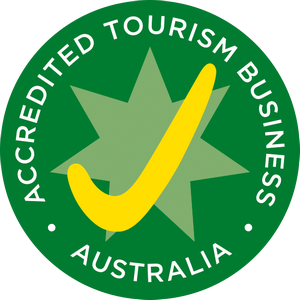 ARRIVAL PROCEDURE
All arriving passengers are to make their way to the Con-X-ion counter prior to collecting their luggage. The departure schedule will be displayed at the counter.
Passengers are required to be at the counter ready to depart 10 minutes prior to departure time.
Passengers are expected to actively look for their driver who will be wearing a blue shirt and red Con-x-ion hat.
If you require assistance, please phone 1300 266 946 or +61 7 5556 9888.
LATE FLIGHTS
Passengers arriving from delayed flights, who missed the last service of the day, are required to make alternative travel arrangements at their own expense. Passengers booked on/who missed the last service hour will be eligible for a refund for the unused service. If your flight has been delayed please contact Con-X-ion immediately on 1300 266 946.

*Please note: Our services are unable to wait for delayed flights or late passengers. Con-X-ion is not responsible for delayed flights.

 
DEPARTING PROCEDURE
Your service should arrive during the 20-minute window outlined on your confirmation. You must be ready and waiting for the entirety of your pick up window.
If you miss your allocated service please make contact with Con-x-ion directly on 1300 266 946 (Australian) or +61 7 5556 9888 (international) ASAP. Ask your hotel/concierge if you require assistance.
Please ensure your mobile is switched on in case we need to contact you.
Passengers that are not found may not be eligible for refund or reimbursement.
Please do not depart in a taxi without making contact with Con-x-ion first.