A Vibrant City Paradise Experience Like No Other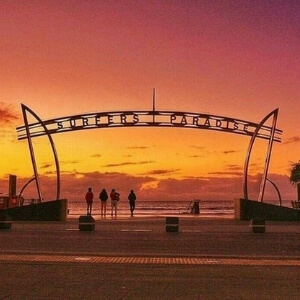 About 80 kilometers and less than 2 hours away (via direct bus) Queensland's capital is Surfers Paradise. As Gold Coast's capital set on miles of ocean surf beach, Surfers definitely has more than just the waves. From skyscraper apartment buildings, electric night clubs and pubs, to a vibrant shopping atmosphere late at night, this small piece of paradise is a busy hub all day and night.
Ever since the early days of the original Surfers Paradise Hotel, Surfers Paradise had always been a popular entertainment playground. Through the years, locals and tourists alike had repeatedly come back to enjoy what Surfers has on offer: from its world-class nightlife venues to an array of international events and overall eclectic atmosphere.

While surfing is the order of the day, other water activities such as boating and fishing can also be enjoyed in Surfers Paradise. The beachside boulevard vista overlooking the surf and sand is always bustling with cyclists, walkers, swimmers, and various people from all walks of life. Beachside shopping, alfresco and indoor dining, and and array of bars and clubs are popular attractions for domestic and international visitors. During mid-November to first week of December is Schoolies time, when up to tens of thousands of fresh high school graduates flock in the area.
Home to action-packed outdoor adventure experiences, rich urban cultural heritage, superb scenery, sunny weather and locals all-year round, and rapidly growing global connections, the sophisticated and vibrant Brisbane is aptly called Australia's New World City with a lot on offer.
Art, outdoor adventure, and hip new attractions are aplenty in Brissy, making it super easy for locals and tourists alike to explore a unique blend of local places and experiences. From colourful riverside gardens and relaxing river cruises, man-made beach attractions, historic structures, and varied tours to some of Brisbane's hippest and idyllic neighbouring islands, options are abundant for everyone to choose from.
Doesn't matter whatever time of the year you'll be visiting, you'll surely not get bored with some of the best things to do and explore next time you visit from Surfers Paradise to Brisbane (and back) all year round.
Bus from Brisbane to Surfers Paradise
If you're traveling between Surfers Paradise & Brisbane, be sure to catch Con-X-ion's bus from Surfers Paradise to Brisbane for a hassle-free travel to your destination. Regular daily services are available between Brisbane, Sunshine Coast, Gold Coast, Toowoomba, & Hervey Bay to/from Gold Coast Airports and suburbs. You get to choose times and pickup and dropoff points suitable to your requirements. Hop aboard, sit back and relax, and let Con-X-ion  transfer you in stylish comfort to your destination.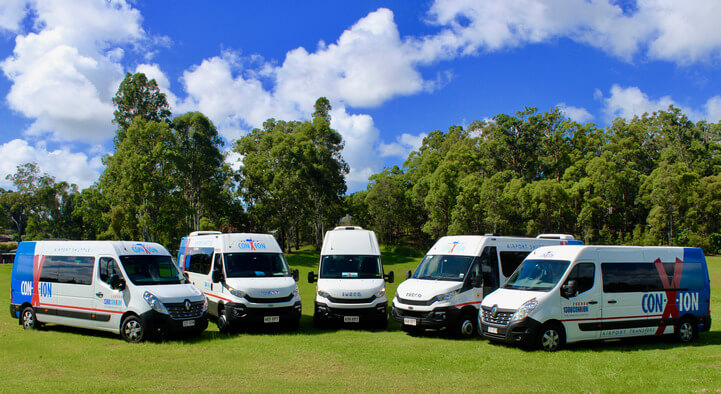 Top Things to Do & See for Brisbane <> Surfers Paradise Trip

Story Bridge

An iconic sight that will fill your heart, a historic bridge that will fascinate and delight with the lights on at night. Enjoy the best views of the river as you go on a leisurely walk, ride your pushy, or opt for a guided bridge climb. A city ferry ride such as aboard the free City Hopper also offers a stunning experience. It's near the CBD and connects Kangaroo Point-Fortitude Valley so it's definitely worth a visit when you come over Brisbane.
City Sightseeing Tours

Walk, ride your bike, or hop aboard a river cruise; you can join a guided tour or plan a DIY trip to explore things quintessentially Brissy. From motorised meanders and kangaroo segway tours, food trips, smart exploring via bike tours, to relaxing river cruises, spending the day kayaking or paddle boarding by the river, and getting your history and culture fix.. You've got plenty of options to discover Brisbane's most spectacular (and perhaps some less known) places.
Cultural Precinct

The heritage-listed Cultural Precinct is a fantastic destination for a day out with the whole family. Its award-winning architecture adds to the beautiful setting and picturesque background, with a host of galleries, performance venues, and museums to boot. From world-class performances to modern art galleries, to entertaining interactive exhibits, you definitely won't run out of options to keep the whole family entertained.
South Bank for the Whole Family

Traveling with the kids in tow? No problem, South Bank has family-friendly activities on offer. Go for a swim at Streets Beach, learn about gardening and fresh food at the famous Epicurious Garden, enjoy free fitness, crafts, and dance activities at Little Days Out every Thursday, explore QAGOMA's free art exhibitions, or go for a stunning outdoor walk via a free Brisbane Greeter tour… and so much more. All you've got to do is explore.

SkyPoint Climb and Observation Deck

Get ready for a total adrenaline rush as you take on an exciting climb at SkyPoint. A nerve-racking experience but definitely worth it for the amazing view of Gold Coast from the mountains to the sea and beyond that you'll get to witness. Spend the rest of the day at the observation deck with your friends, colleague, or partner for some celebratory drinks and sumptuous meal afterwards to cap off the day.
Shop. Dine. Have Fun.

Located opposite the world-famous Surfers Paradise Beach is the Paradise Centre. Being the largest shopping centre in the area, you'll find plenty of shops to explore, from funky fashion to carefree casual and swimwear boutiques, dining options to tempt your taste buds, to an array of action and adventure-packed activities for the whole family. Truly, this alfresco dining and entertainment precinct offers multitude of options for a holiday experience to remember.
Surfers Paradise Beach

A postcard-perfect 3-km strip of golden sand that's perfectly apt to be called "paradise". Surfers Paradise is rich in history, spectacular views, and amazing finds, attracting swimmers, surfers, and people from all walks of life year-round. Everything is close to the action with its assortment of shops, cafes, entertainment pubs, accommodation, dining spots, and more. Enjoy every minute of your stay from dusk til dawn with all the things you can do and explore.
Wax Museum

Listed as a Great Wax Museum of the World, the Gold Coast Wax Museum is the largest of its kind in Australia. It features more than 110 life-size wax effigies, dioramas depicting Aussie history, and copies of the British Crown Jewels. Come face-to-face with famous people figures that had been crafted by some of the best sculptors around the world. Also check out the Chamber of Horrors guided tour for a spine-chilling medieval dungeon encounter.
Who We Are
With over 30 years of experience in the field of transportation, Con-X-ion is a trusted provider of direct airport shuttle services within Australia. We also provide charter options and premium transport services in various parts of Queensland, as well as Sydney and Melbourne areas.
Our mission is to provide timely, comfortable, and convenient way to travel for each of our customer. Our proven track record as a direct shuttle and private transport and our unmatched customer service are what sets Con-X-ion apart in the industry.
Service excellence for more than 30 years, completed 10 million transfers -- and counting.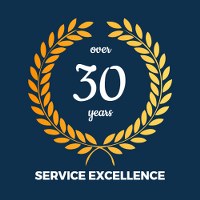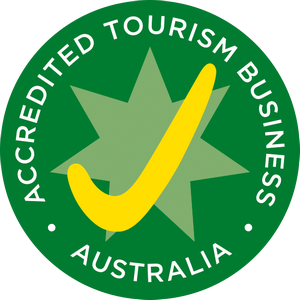 ARRIVAL PROCEDURE
All arriving passengers into Brisbane Airport are to proceed to the information counter / Con-X-ion booth where check in will occur with the Con-X-ion attendant. Passengers will then be directed to their departing shuttle (If you have booked a private transfer our staff will coordinate this for you).
If you are unable to locate the information counter / booth please ask one of the airport ambassadors for assistance. Otherwise please phone 1300 266 946 or +61 7 5556 9888.
Please endeavour to check in 5 minutes prior to your scheduled departure to ensure the service can leave on time.
LATE FLIGHTS
Passengers arriving from delayed flights, who missed the last service of the day, are required to make alternative travel arrangements at their own expense. Passengers booked on/who missed the last service hour will be eligible for a refund for the unused service. If your flight has been delayed please contact Con-X-ion immediately on 1300 266 946.

*Please note: Our services are unable to wait for delayed flights or late passengers. Con-X-ion is not responsible for delayed flights.

 
DEPARTING PROCEDURE
Your service should arrive during the 20-minute window outlined on your confirmation. You must be ready and waiting for the entirety of your pick up window.
If you miss your allocated service please make contact with Con-x-ion directly on 1300 266 946 (Australian) or +61 7 5556 9888 (international) ASAP. Ask your hotel/concierge if you require assistance.
Please ensure your mobile is switched on in case we need to contact you.
Passengers that are not found may not be eligible for refund or reimbursement.
Please do not depart in a taxi without making contact with Con-x-ion first.