ROOPASS®
The convenient Airport/Theme Park and Attraction transfer pass that gives the Traveller choice and flexibility and saves $$$. Valid for 30 days from first use of travel, the RooPass can be utilised any day within that 30 day period. Options available are 1 - 7 transfer passes including return Brisbane or Gold Coast Airport transfers.
Passes will include transfers travelling inbound to Gold Coast Hotel Accomodation only.
Book a ROOPASS®
Con-X-ion Premium
Reliable Private Transfers to your Destination
Private Transfers: Meeting your unique travel needs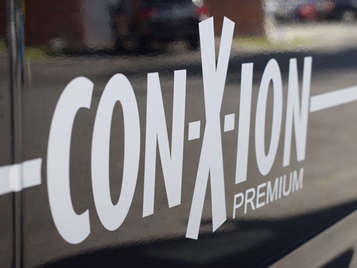 No matter the amount of planning, travel-related stress is pretty common especially when travelling to foreign destinations.
A lot of mishaps can happen that's transport-related, which are not in your control. What if you can...
✔ Skip the waiting time for other passengers
✔ Have a luxury ride at your own comfort and convenience
✔ Travel faster to your destination with no multiple stops
✔ Have a stylish ride that's exclusive for you or your group
✔ Get a cost-effective pricing within budget
You can still kickstart your trip without a hitch, without costing you a fortune. With private transfers, you can meet your unique travel needs for you and your party at your own convenience.
And avoid these issues...
✘ Sharing a ride with strangers for shuttle transfers
✘ Being charged with exorbitant fees by private transfer companies
✘ "Saving" on public transport fares but with compromised comfort
✘ Drivers lacking in-depth knowledge of available routes to your destination
✘ And many more...
Con-X-ion Premium: What you've always loved with our transfers, and then some more
With our premium private transfers, we offer you a luxury ride that's exclusive for you. Whether you're traveling for official business or taking a leisure holiday, we've got you covered. Traveling solo or in large group or the whole fam? No worries. We have transport options perfect for every group size and travel budget, anytime. 
Private Transfers Door-to-Door

If you're in a hurry, don't want to share a ride with strangers, or traveling to a destination that's not usually covered within our serviced times and drop-off points, this is the perfect option to get to your destination at your convenience.
Corporate Transport

Time is always of the essence for every business traveler. Conducting or taking your business in another place is certainly no easy feat. Take one less hassle off your trip planning by organising for corporate private transfers early on. 
Leisure Hire

Gearing up for a holiday getaway or looking forward to a quick escape for a much-needed alone time? Wherever you want to go next, we make it our official business to transport you there at an affordable rate within your travel budget.
Charters & Groups

Catering to all group sizes and travel requirements, you've got a reliable team of transport industry professionals who specialise in group transfers such as day tours, sports, weddings, golf transfers, and the likes.
Event Transfers

As a primary transport provider in Australia, customers can vouch for our ever-reliable team of experts specialising in event logistics. You'll always have the peace of mind knowing your transport needs are well taken care of each time.
Conference Transfers

Comprehensive conference planning and event logistics are critical for any event to be a success. We endeavour to provide you and your official delegates/guests a superior transport service that's surely a great value for money.
Our Premium Fleet
Con-X-ion provide charters and private options for singles, groups, and travelers arriving outside of scheduled service times. Through the years, Con-X-ion has managed to craft a name in the Australian transport niche as a reliable provider of reliable airport transfers and also luxury private exclusive transfers, at the most competitive of price tags. 
Here are 2 of our luxury private fleet, perfect for single and small group of travelers. We also have coaches and mini buses for large group size transport requirements. 
From the competitive pricing to luxury vehicles with our local professional passenger drivers at the helm, you can be sure to sit back, relax, and get to your destination safely and quickly with Con-X-ion Premium private transfers.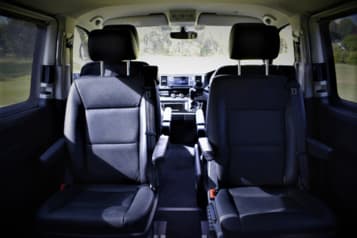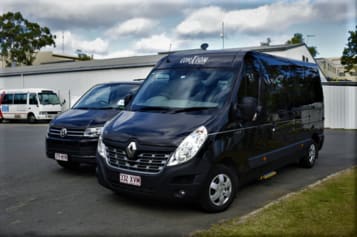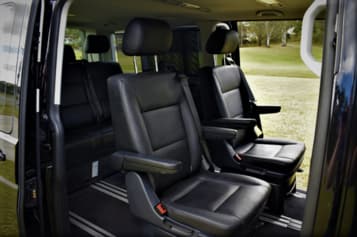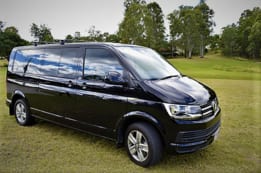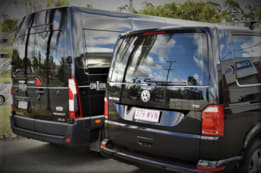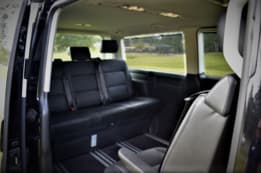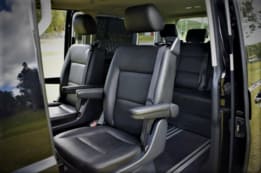 Who We Are
With over 30 years of experience in the field of transportation, Con-X-ion have become a trusted provider of direct airport shuttle services within Australia. We also provide charter options and premium transport services in various parts of Queensland, as well as Sydney and Melbourne areas.
Our mission is to provide timely, comfortable, and convenient way to travel for each of our customer. Our proven track record as a direct shuttle and private transport and our unmatched customer service are what sets Con-X-ion apart in the industry.
Service excellence for more than 30 years, completed 10 million transfers -- and counting.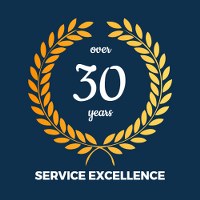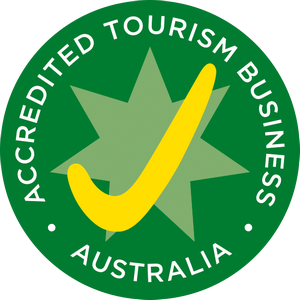 3 Ways to Book with Confidence