Related Routes

Bask Under the Rays of the Sunny Capital City to the Paradise North of Brisbane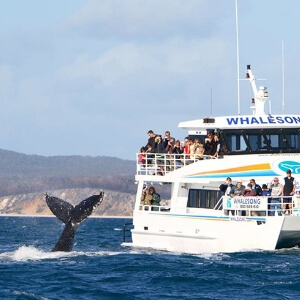 The long 3.5 to 4-hour drive from Brisbane to Hervey Bay, the city's aquatic paradise offers the best experience outdoors and with the natural wildlife of the city. Feel safe and mesmerised with the sheltered waters of Hervey Bay where you can enjoy a whole year of water sports such as swimming, scuba diving, sailing and fishing. You can even watch the whales migrate here between July and November every year.
Home to the calf nursery where whales visit every year, you'll most likely enjoy the subtropical climate of the coastal city. The pretty and quaint shores also host to cruises where you can watch and swim safely, together with the Humpback whales. There are also a lot of picnic areas, shops and alfresco cafes you can enjoy within the vibrant marina.
A day trip to one of the largest sand islands in the world – Fraser Island, is also an adventure you should never miss. Forget about your fear of heights and brave the skies and experience a skydive that lands on the beautiful tropical island. You can also opt to fish instead, for the less adventurous types. Rows of comfortable hotels and apartments that features beautiful views of the esplanade can keep you warm and cozy while staying in the bay. Lush gardens and indoor pools are also perfect for honeymoon and private parties. The Akama Resort and Aqua Aqua host to incredible ocean views you can enjoy during your stay.
Brisbane is as equally stunning and offers as much outdoor fun as Hervey Bay does. There are a lot of pristine riverside gardens and man-made beaches to soak into. Art galleries are a plenty and you'll love to spend an hour or two in the creative spaces and music lounges in the area. Hip new restaurants serves equally sumptuous meals and Instagram-worthy delicacies.
The eclectic arts scene is another tourist-worthy adventure Brisbane boasts. A trip on a bus from Hervey Bay to Brisbane is a true eye-candy. You'll see the hippest shops and neighborhoods worthy of your visit. Several neighboring Islands surrounds the landscape of the city, making it a boiling point for fun, adventure and cultural experience.
Doesn't matter whatever time of the year you'll be visiting, you'll surely not get bored with some of the best things to do and explore next time you visit from Brisbane to Hervey Bay (and back) all year round.
Bus from Brisbane to Hervey Bay
If you're traveling between Hervey Bay & Brisbane, be sure to catch Con-X-ion's bus from Hervey Bay to Brisbane for a hassle-free travel to your destination. Regular daily services are available between Brisbane, Sunshine Coast, Gold Coast, Toowoomba, & Hervey Bay to/from Gold Coast Airports and suburbs. You get to choose times and pickup and dropoff points suitable to your requirements. Hop aboard, sit back and relax, and let Con-X-ion  transfer you in stylish comfort to your destination.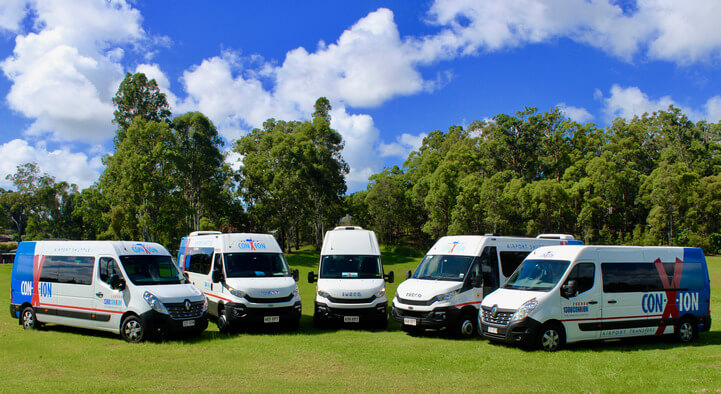 Top Things to Do & See for Brisbane <> Hervey Bay Trip

Enjoy Dining and Drinking

The city is home to several cafes and restaurants that promotes local produce from Queensland. Dine at the multi-awarded Allium which offers exotic cuisine and revolving exciting food in its menu. You'll enjoy healthier food options via a visit to the Urbane restaurant as well as the Gauge. Your global palate will be satisfied with the Gerard's Bistro that offers popular menu from around the globe.
Stores and Designer Boutiques

The best place to go for shopping in Brisbane is the Fortitude Valley. Brimming with independent stores, over 130 specialty stores and high-end designer boutiques, the area is indeed the best shopping precinct in almost the whole of Australia. If you are up to for some quirky fashion trends and items, you can visit several boutiques such as the Babushka Ballerina and The Outpost. Handmade jewelries and vintage fashion are featured at The Collective Markets.
Moreton Island

Brisbane is also known to the world for its coastline bordered with several idyllic islands. Moreton Island is one the best islands you can proceed with your needed adventure. Enjoy snorkeling at the Moreton Island Wrecks where 15 vessels where intentionally sunk in 1963 to be able to form a break wall for small boats that are stopping by the island. Corals, tropical fish and the rusty vibe of the vessels is a great attraction for tourists.
Nightfall Wilderness Camp

You can literally spend the night under the stars 90-minutes away south of Brisbane at the Nightfall Wilderness Camp. Be sure to book a reservation because the camp only hosts six adults one at a time. Enjoy safari themed tents and vintage baths together with authentic fire-cooked cuisine. You may also embrace the whole outdoor vibe by cooking barbeque at the camp's outdoor kitchen.

Whale Watching at Whitsunday Island

Winter months of July to November welcomes humpback whales from Antarctica to the coast of Queensland. Warm waters of the Hervey Bay make it ideal for the whales to breed and nurse their young. This is the perfect time where you can watch and sometimes, swim together with the whales. A celebration, the Hervey Bay Ocean Festival is helps every August, together with concerts, parties and educational displays to welcome the whales.
Water Fun and Adventure

Whether its luxury sailing or taking a ride on a houseboat would be a unique way to spend time at the Fraser Coast. Learn to sail a yacht to lead your own adventure out the sea or have a crew do the sailing for you. Kayaks, jet skis and wind surfing are also included in the water adventures you can enjoy. The Wolf Rock is a great destination for scuba divers or enjoy a more adventurous option such as wreck diving in the Artificial Reef. There are plenty of tours to choose from.
Explore Hervey Bay City

If you want to enjoy the sun but would want to stay out of the water, basking under the streets of the Hervey Bay City is a fun alternative. Take a walk along the Hervey Bay Esplanade with a bike or by simply walking. The city hosts the Orchid House and the Botanic Gardens. A historical retreat can be enjoyed at the Hervey Bay Historical Village and Museum, the Fraser Coast Discovery Sphere or simply play golf at the Hervey Bay Gold and Country Club.
Laze Around Urangan Pier

There are several other points of interest in Hervey Bay. The Urangan Pier is a landmark you will never miss when visiting the area. The sight of fathers and sons catching local seafood is a delightful view you can enjoy. There are plenty of peaceful spots where you can enjoy a sip of tropical juice or simply bask under the sun. Take a picture of the tide as it recedes to the entrance of the pier or just lazily enjoy the sun set alone or preferably with a love one.
Who We Are
With over 30 years of experience in the field of transportation, Con-X-ion is a trusted provider of direct airport shuttle services within Australia. We also provide charter options and premium transport services in various parts of Queensland, as well as Sydney and Melbourne areas.
Our mission is to provide timely, comfortable, and convenient way to travel for each of our customer. Our proven track record as a direct shuttle and private transport and our unmatched customer service are what sets Con-X-ion apart in the industry.
Service excellence for more than 30 years, completed 10 million transfers -- and counting.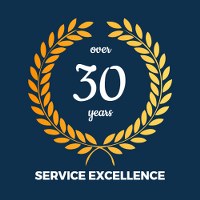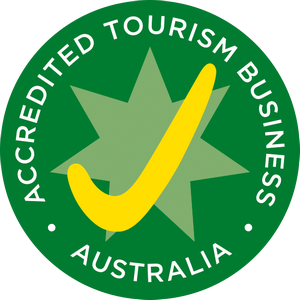 ARRIVAL PROCEDURE FOR BRISBANE AIRPORT
All arriving passengers into Brisbane Airport are to proceed to the information counter (for Brisbane International Airport) or Con-X-ion booth (for Brisbane Domestic Airport) where check in will occur with the Con-X-ion attendant. Passengers will then be directed to their departing shuttle bus (if you have booked

 

a private transfer our staff will coordinate this for you).

If you are unable to locate the information counter please ask one of the airport ambassadors for assistance, otherwise please phone 1300 266 946 or +61 7 5556 9888.
Please endeavour to check in 5 minutes prior to your scheduled departure to ensure the service can leave on time.
LATE FLIGHTS
Passengers arriving from delayed flights, who missed the last service of the day, are required to make alternative travel arrangements at their own expense. Passengers booked on/who missed the last service hour will be eligible for a refund for the unused service. If your flight has been delayed please contact Con-X-ion immediately on 1300 266 946.

*Please note: Our services are unable to wait for delayed flights or late passengers. Con-X-ion is not responsible for delayed flights.

 
DEPARTING PROCEDURE FOR HERVEY BAY
Your service should arrive during the 20-minute window outlined on your confirmation. You must be ready and waiting for the entirety of your pick up window.
If you miss your allocated service please make contact with Con-x-ion directly on 1300 266 946 (Australian) or +61 7 5556 9888 (international) ASAP. Ask your hotel/concierge if you require assistance.
Please ensure your mobile is switched on in case we need to contact you.
Passengers that are not found may not be eligible for refund or reimbursement.
Please do not depart in a taxi without making contact with Con-x-ion first.