An Insider's Guide: Explore Melbourne & Surrounds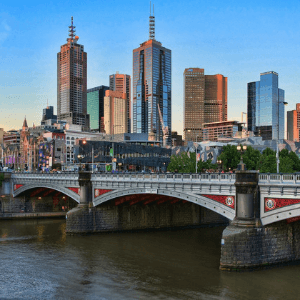 Melbourne is a haven for coffee lovers and for those who enjoy sports and live entertainment. Besides its booming tourism industry, Melbourne is known for its annual sporting events, the Melbourne Cup and the Formula One Australian Grand Prix. The city is also host to the Australian Tennis Open and the Rip Curl Pro in Bells Beach.
Culture and heritage is also rich in Melbourne. You'll see plenty of Victorian buildings that go as far as the 1850s, promenades, and laneways that give the region a very distinct European appeal. Every street and corner has a vibrant offering for its visitors.
Foodies will find a lot of things and places to love in the city. Culinary experts and talents have found a home in Melbourne which offers a wide range of flavours from around the world. You'll experience Greek, Mexican, Spanish, and American feasts in plenty of the dining areas in the city.
History is also clearly visible in plenty of heritage and cultural areas in the city. Head to the Federation Square and inhale the fumes of the old world and the famous Gold rush era. The area is also home to several galleries and museum dedicated to Australian Art. Fed Square also happens to be the largest free Wi-Fi area in Melbourne.
Melbourne also managed to embrace its natural resources and landmarks despite how it infused its society with the modern necessities of today. Several proofs would be the Royal Botanic Gardens and the Melbourne Garden that have been around since the 1840s. Here is where more than 8,500 species of plants both from locally and overseas are homed and continuously nurtured. It is also a free thing to do, but the experience and memories will be just as great like the rest of Melbourne's top tourist spots.
World-class coffee is another selling point that makes Melbourne a great place for relaxation. Known as the coffee capital of Australia, you will find a wide array of coffee selection in the multitude number of cafes and bars accessible in the main CBD and other nearby suburbs.