Services Australia Wide

Brisbane Airport Transfers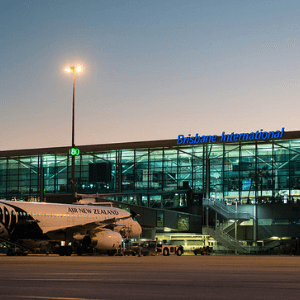 Brisbane, Queensland's capital, is a great city to live in, work in, or visit on holiday. With so many people travelling to and from the city by plane and many of visitors to other parts of the state too – as a traveller you'll know the stress caused by transferring to and from Brisbane Airport.
Roadworks, traffic incidents, and rush hour all take their toll. This is bad enough if you're travelling alone; but if you're with children, too, the stress gets multiplied at least ten times. And if the traffic is bad, that usually means the queues at the check-in desk are going to be equally horrendous – everyone is in the same boat. Even if you do manage to check-in with a few moments to spare, you're going to be rushed and nervous.
Just imagine a better way to travel to and from Brisbane Airport. A transfer that:
✔ Guarantees a relaxed journey. You won't be checking your watch every thirty seconds and worrying about how to get to the check-in desk before it closes
✔ Provides an experienced, knowledgeable driver who knows how to get you to your destination – airport, office, hotel, or cruise terminal – in plenty of time
✔ For almost everyone, an unrivalled door-to-door transfer experience
Welcome to Con-X-ion, the airport transfer organisation with three decades of experience. Our mission is to ensure you have the most relaxed ride to the airport, taking away the stress of Brisbane's roads, and ensuring you arrive in plenty of time. You'll benefit from a door-to-door journey that is free from frustration, and extremely cost competitive.
Just think:
✔ No more expensive, stuffy taxi journeys
✔ No more cramped conditions on public transport
✔ No more overpriced airport transfers
Try the Con-X-ion airport transfer experience once and we guarantee you'll make it the only way you travel between the airport and your destination.

 Step 1: Set your pick-up point

 Step 2: Tell us your flight details

 Step 3: Arrange a pick-up time

 Step 4:Confirm and pay
Brisbane Airport Shuttles & Buses
We have three priorities at Con-X-ion: safety, comfort, and a timely arrival/departure. To this end, we make certain that we use the best type of vehicle for your transfer journey:
Our 50-seat maxi-coaches have built-in luggage containers, meaning you get plenty of legroom. No more cramped, crooked legs when you disembark.
Next size down, our mini coaches carry up to 21 passengers, with all luggage held in a trailer.
Our ticketing policy is to remain as price competitive as possible, and we offer family tickets to save even more money on our already cost-effective services. If your child is under a year old, then their travel will be free.
What to Expect
The first thing you can expect when travelling with Con-X-ion is a safe journey that arrives in plenty of time. We handpick our drivers for their demeanour and the fantastic knowledge of Brisbane's highways and byways. If there is a problem on the roads that can be avoided, it will be. You can also expect:
✔ Your driver to be friendly and professional, taking good care of you and your belongings
✔ A stress-free transfer, in a comfortable seat with air conditioning if required
✔ To arrive at your destination more relaxed than if you'd driven yourself
✔ More money in your pocket than if you had taken a different, more expensive airport transfer option
✔ There's no better, safer, more comfortable option when transferring to and from Brisbane Airport.
Who We Are
With over 30 years of experience in the field of transportation, Con-X-ion is a trusted provider of direct airport shuttle services within Australia. We also provide charter options and premium transport services in various parts of Queensland, as well as Sydney and Melbourne areas.
Our mission is to provide timely, comfortable, and convenient way to travel for each of our customer. Our proven track record as a direct shuttle and private transport and our unmatched customer service are what sets Con-X-ion apart in the industry.
Service excellence for more than 30 years, completed 10 million transfers -- and counting.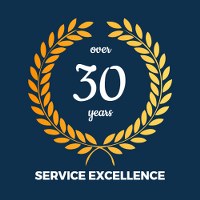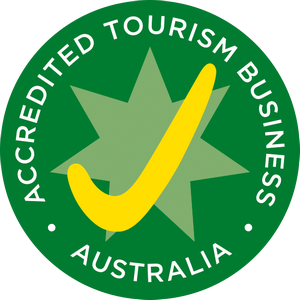 Airport to City - Door-to-Door Service
When considering convenience, cost, and comfort, the door-to-door airport transfer service from Con-X-ion is the premier service in Brisbane.
You won't need to change buses halfway through your journey, struggling with your luggage. Simply climb aboard, relax, and let your friendly driver take the strain as you grab a few minutes of well-deserved rest. Take your eyes off the traffic and read a book, watch a film on your tablet, or just drift off to sleep.
The door-to-door service is available in any of the dozens of designated pick-up zones around Brisbane. Your driver will safely stow your luggage. Remember to be outside your designated pick-up point ten minutes before the designated time, though: if there are unforeseen problems on the roads, this will ensure you arrive at the airport with time to spare
When you book, you'll be asked for a few details about your flight. Providing these helps us to maintain the high quality service we are renowned for, and also aids us in coordinating your travel to and from the airport. We'll pick you up in good time to get you to the airport, and make sure there are no delays when arriving at Brisbane Airport for your onward journey.
ARRIVING AT BRISBANE AIRPORT
When flying into Brisbane Airport on an international or domestic flight, locating your driver and transfer away from the airport is easy:
Proceed to the Con-X-ion desk and check in to your departing shuttle.
You'll be directed to your designated departure point.
Board and relax on the way to your Brisbane destination.
If you can't find the Con-X-ion desk, please call Con-X-ion on 1300 266 946

 

or +61 7 5556 9888.
DEPARTING FOR BRISBANE AIRPORT
To ensure that you arrive at the airport on time, we ask that you are waiting outside you pick-up point ten minutes before the designated time. Your driver will be monitoring the traffic, and if there are any unforeseen delays, traffic, or roadworks that might delay your arrival, he or she will compensate by arriving at your pick-up point a few minutes early.
If your driver is more than 15 minutes delayed past the designated pick-up time, please call Con-X-ion on 1300 266 946: the Con-X-ion operator will be happy to help and give you an update on expected time of arrival. 
What if you need to cancel?
In such circumstances our policy is to refund at as high a level as possible. If you do need to cancel, please phone us as soon as possible:
When cancellation is made more than 24 hours before the designated departure time, the ticket price will be reimbursed minus a $10 administration fee.
Unfortunately, should you cancel within 12 hours of the designated departure time, we will be unable to offer a refund.
3 Ways to Book with Confidence
Explore popular Brisbane spots
Considered the heart of the CBD, fine dining experiences, delicious culinary concoctions, and fabulous restaurants are some of the best experiences you can check out in the city. Various attractions nearby await for locals and tourists alike.
You are welcomed to Brisbane by its stunning airport. The airport grounds is not just a pit stop, but it's home to one of the finest artists in the world and in Australia for a year. Popular destinations are just a few minutes away from here.
A taste of relaxation, outdoor fun, and so much more can be enjoyed in Caboolture. Filled with natural attractions to see, markets to frolic at, and visit and museums to check out, you'll have a blast indoors and outdoors during your adventure.