Brisbane Airport Transfers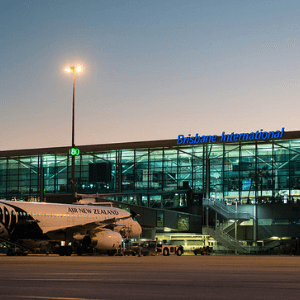 Brisbane, Queensland's capital, is a great city to live in, work in, or visit on holiday. With so many people travelling to and from the city by plane and many of visitors to other parts of the state too – as a traveller you'll know the stress caused by transferring to and from Brisbane Airport.
Roadworks, traffic incidents, and rush hour all take their toll. This is bad enough if you're travelling alone; but if you're with children, too, the stress gets multiplied at least ten times. And if the traffic is bad, that usually means the queues at the check-in desk are going to be equally horrendous – everyone is in the same boat. Even if you do manage to check-in with a few moments to spare, you're going to be rushed and nervous.
Just imagine a better way to travel to and from Brisbane Airport. A transfer that:
✔ Guarantees a relaxed journey. You won't be checking your watch every thirty seconds and worrying about how to get to the check-in desk before it closes
✔ Provides an experienced, knowledgeable driver who knows how to get you to your destination – airport, office, hotel, or cruise terminal – in plenty of time
✔ For almost everyone, an unrivalled door-to-door transfer experience