A Homestead of Adventure and Close-to-Nature Experiences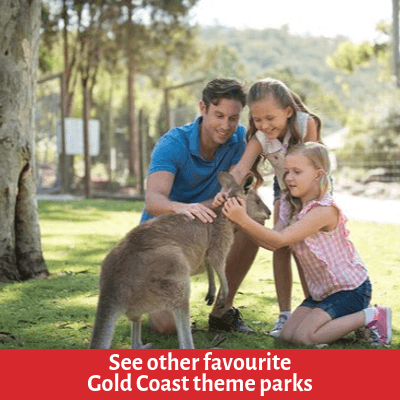 The Gold Coast may be popular for its beaches and stunning nightlife adventures but it also has a lot of nature adventure offerings. Paradise Country is one of the Aussie homesteads that feature various animals that you can meet and mingle with in this enjoyable destination. This attraction is also managed by the Village Roadshow Theme Parks.
Situated in Production Drive, Oxenford Queensland, you'll get to enjoy a farm tour that also features shows starring the famous billy tea, stock horse demonstrations, boomerang throwing shows, and so much more. The theme park has been around since 2005 and one of the best places to enjoy in the Gold Coast. 
Discover Australia's unique wildlife and be close to gorgeous and friendly farm animals as you bring your whole family to a fun and memorable experience in Paradise Country. The whole family, especially the kids, will surely find great experiences and interesting activities they can enjoy while in the area. You can have breakfast with the Koalas, go on a wildlife tour and see kangaroos, emus, and koalas in their natural habitat. The Farmyard Nursery is also a must-stop destination and exhibit you'll get to enjoy in the park. Kids can pet piglets, lambs, and other cute little animals. Daily feeds in the  farm park are also a must-try experience for the whole family. A tractor ride can be enjoyed in the park as you tour around the vicinity and see the other cute and cuddly animals featured there.
Animal encounters are one of the best features of the park. However, for younger kids, they can still get to enjoy the adventure shows hosted by the mascots in Paradise Country Gold Coast. The Pigs Playground is also a fun-filled experience and interactive adventure your kids will truly remember. Parents get to sit back and watch their kids enjoy their visit.
A playground, kiddie slides, and a lot of climbing can be enjoyed in this area close to the Farmhouse Restaurant. Other attractions and activities kids will love include Gold Panning, Opal Mining, Tiger Cub Encounters, Animal Exhibits, and Adventure Shows. Adventure camps for kids are also available onsite as well as several dining restaurants for your convenience.
A single day pass ticket is available at the park or online for $39.00. Animal encounters and activities have different entrance fees ranging from $5.00 for pony rides up to $169.00 for tiger cub encounters in the park. You can check the Paradise Country's official website for latest ticket bundles and other extras available. Shaun's Aussie Adventure Show, a favourite among kids, starts at 11:30 AM till 1:30 PM. Wildlife Walkabouts starts at 10:30 AM and can last up to three hours. Meet and greet with the park mascots Bitzer and Shaun starts at 12:20 PM till 2:20 PM.