A Bite into Australia's Exciting Marine Theme Park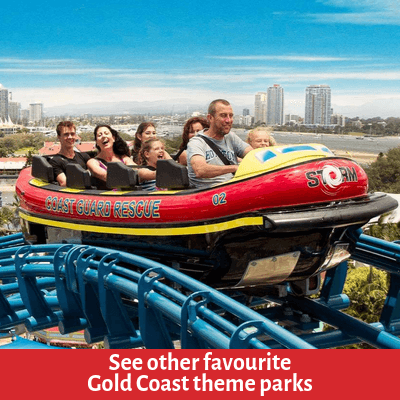 Sea World in Gold Coast, Australia brings the ocean and marine life closer to our hearts. A theme park, oceanarium, and marine mammal park all rolled into one, Sea World is not just a place to explore and experience; it is also one of the most influential advocates in education, conservation, and preservation of marine life. 
Managed by Village Roadshow, the division behind the likes of equally unforgettable theme parks in the Gold Coast such as the Warner Bros. Movie World and Wet'n'Wild Gold Coast, Sea World is indeed an experience close to anyone's heart. Originally dedicated as Surfers Paradise Gardens, it has come a long way and became a major local attraction in Goldie. 
Dubbed as Australia's #1 Marine Park, Sea World has a lot of fun and interesting activities and shows to offer to its guests. Amazing adventures await inside the theme park. A total of 13 animal adventures are featured in the marine park currently. Among the popular animal encounters include the Dolphin Aqua Adventure Child, one of the many water-based animal adventures in the park. For land-based animal adventures, you might want to check out the Penguin Arctic Adventure or the park's Marine Rescue Range experience. Summer programs are also a popular adventure in the marine park aimed to educate kids and adults alike about the diversity and importance of marine life in the Gold Coast and the rest of Australia. You can even be more intimate with the animals via the park's Trainer for a Day Program.
There are plenty of marine life to enjoy in this Gold Coast theme park. Sea World Gold Coast is home to many dolphins, seals, turtles, sharks, sea birds, tropical fishes, rays, sea jellies, penguins, and polar bears. Guests can get access to these animals through the guided tours and adventures available onsite. You can even go behind the scenes and see how animals are trained in the park.
Rides and precincts are also available in Sea World. Among the popular ones include the SeaWorld Sky Flyer, the Sea World Monorail, and the Bikini Bottom Crosstown Express. Upcoming rides to look forward to include the Vortex while an outdoor precinct - The New Atlantis - is bound to add more fun in the theme park by 2021.
Presentations at the park usually start at 10:15 pm and will take a minimum of 3 hours of your time to enjoy the full animal shows. The Thunder Lake Stunt Show starts later at 1:30 pm and ends at 4:15 pm. You can check Sea World's website to get a detailed schedule on the shows, parades, and presentations available at the theme park. Single day ticket passes for a one day experience in the marine park is tagged at $85. Ticket prices for 7 day, 14 day, or annual passes can be accessed via Sea World's main website.