Enjoying AU's Biggest and Most Extreme Water Slides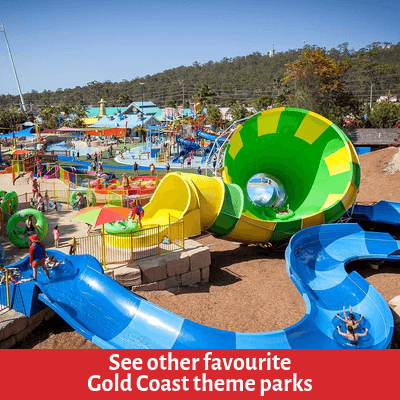 Adjacent to the Warner Brothers Movie World is Wet n Wild on the Gold Coast, one of the top water parks in Queensland. Splash into another world and enjoy the biggest, the best, and the most extreme water slides and adventures not only in the Gold Coast but in the whole of Australia. The water park is operated by the Village Roadshow Theme Parks.
Wet'n'Wild Gold Coast is home to some of the most exciting water slides in the world. In fact, the theme park ranked number eight in the whole world for having the most number of visitors in 2009. The water park is accessible all-year round, even during the winter months, with heating facilities to keep you warm during the cold season. Six other Wet'n'Wild parks operate outside Australia.
The sun and the warm splash of water on your cheeks are just a piece of the heavenly servings you'll get to enjoy in Wet'n'Wild Gold Coast. There are plenty of heart-pumping rides to try out, precincts and relaxing sports to enjoy, as well as exclusive experiences that will make your summer escapade a truly remarkable and memorable one. Hit the FlowRider and be hit by the waves as you enjoy this moderately exciting adventure. For maximum experience, the SkyCoaster would be your best host for adventure. For a more leisurely experience in the region, hit the Calypso Beach or the Wet N Wild Junior precinct to enjoy some sweet time with your kids and the whole family. The Giant Wave Pool is also a fun experience you should check out.
Wet N Wild Gold Coast has been around since 1984 and recently celebrated its 35th year last September 2019. It was originally dedicated as Cade's County Water Park during its opening in 1984 and eventually evolved into Wet'n'Wild Water World in 1997. The park currently features 4 pools, 17 water slides, and two children's areas.
Included amongst the most extreme water slides in the water park are the following - Tornado, Constrictor, Surfrider, Kamikaze, and AquaLoop. Perfect water slides for kids and the whole family include the River Rapids, Super 8 Aqua Racer, and the Mammoth Falls. Whether you seek thrills or relaxation, you'll find something perfect for you in Wet'N'Wild Water Park.
The park is open daily even on weekends from 10 AM in the morning till 5 PM in the afternoon. Ticket prices are worth $69 AUD for kids aged 3 to 13 . Adults will have to pay $74 AUD for a day of fun and adventure inside the park. Special pass prices and group discounts are available on the website. Planned and scheduled maintenance are regularly implemented in the attractions and water slides featured in the park to keep guests safe while enjoying the park amenities.