By the Sea Fun and Adventure in Queensland's Brightest City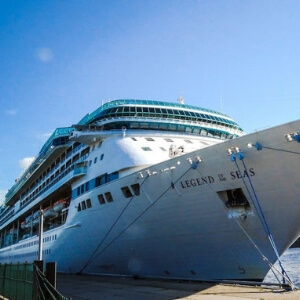 There are so much things to do and discover in Brisbane. Being the capital city of Sunshine State, the city is blessed with a fair relaxing almost all throughout the year and offers several activities and events that would make any itinerary jam-packed. It only takes less than an hour from Brisbane Airport to Brisbane Cruise Terminal. By the river is the best way to spend your holiday. Dine, drink a glass of wine, and simply celebrate your beautiful escapade.
Brisbane proper has plenty of stopovers to check out. The Brisbane sign at the South Bank is an iconic landmark you could take souvenir pictures at. The Story Bridge is a sight to behold and adventure climbs give you the chance to experience this structural beauty at close. The City Hall gives you a dose of history you'll have to see to appreciate.
Are you ready to discover what Brisbane offers to its locals and tourists? There is always something fun to do in almost every corner of the city. The Portside Wharf is a destination not only for tourists in cruise ships but as well as those exploring the buzz of the CBD. Just a short distance from Brisbane Airport to Portside Wharf gives you access to bars and restaurants, cruise shipping view decks, and local shopping centres. A CityCat Terminal is a few steps away from the port area and can bring you close to the waters where more fun things to do, see, and experience await.
Historic pubs that had been part of the Cruise Terminal are also plenty. Your first stop should be at the Breakfast Creek Hotel where the food is great and the people are even better. There's a multi-user freight terminal at the port, but you might want to explore a more exciting mode of transportation such as paddle boats and fast crafts to get the best out of your time there.
There's plenty of dining options to choose from. Fresh clams, mussels, mud crabs, and Moreton Bay bugs are authentic dining flavors to check out in the city. An authentic Brisbane burger by the bay is also a must-try dish. Vietnamese food, Chinese, Indonesian, and an assortment of western delights will keep your tummies full while exploring the docks.
Doesn't matter whatever time of the year you'll be visiting, you'll surely not get bored with some of the best things to do and explore next time you visit from Brisbane Airport to Cruise Terminal (and back) all year round.