By the Sea Fun and Adventure in Queensland's Brightest City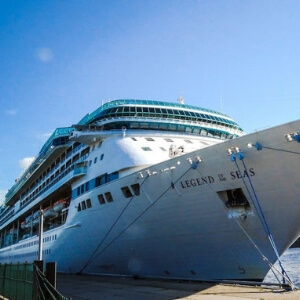 There are so much things to do and discover in Brisbane. Being the capital city of Sunshine State, the city is blessed with a fair relaxing almost all throughout the year and offers several activities and events that would make any itinerary jam-packed. It only takes less than an hour from Brisbane Airport to Brisbane Cruise Terminal. By the river is the best way to spend your holiday. Dine, drink a glass of wine, and simply celebrate your beautiful escapade.
Brisbane proper has plenty of stopovers to check out. The Brisbane sign at the South Bank is an iconic landmark you could take souvenir pictures at. The Story Bridge is a sight to behold and adventure climbs give you the chance to experience this structural beauty at close. The City Hall gives you a dose of history you'll have to see to appreciate.
Are you ready to discover what Brisbane offers to its locals and tourists? There is always something fun to do in almost every corner of the city. The Portside Wharf is a destination not only for tourists in cruise ships but as well as those exploring the buzz of the CBD. Just a short distance from Brisbane Airport to Portside Wharf gives you access to bars and restaurants, cruise shipping view decks, and local shopping centres. A CityCat Terminal is a few steps away from the port area and can bring you close to the waters where more fun things to do, see, and experience await.
Historic pubs that had been part of the Cruise Terminal are also plenty. Your first stop should be at the Breakfast Creek Hotel where the food is great and the people are even better. There's a multi-user freight terminal at the port, but you might want to explore a more exciting mode of transportation such as paddle boats and fast crafts to get the best out of your time there.
There's plenty of dining options to choose from. Fresh clams, mussels, mud crabs, and Moreton Bay bugs are authentic dining flavors to check out in the city. An authentic Brisbane burger by the bay is also a must-try dish. Vietnamese food, Chinese, Indonesian, and an assortment of western delights will keep your tummies full while exploring the docks.
Doesn't matter whatever time of the year you'll be visiting, you'll surely not get bored with some of the best things to do and explore next time you visit from Brisbane Airport to Cruise Terminal (and back) all year round.
Brisbane Airport to Brisbane Cruise Terminal Transfers
If you're traveling between Brisbane Airport to Portside Wharf and surrounds, be sure to catch Con-X-ion's Brisbane Airport to Cruise Ship Terminal shuttle bus transfers for a hassle-free travel to your destination. Regular daily services are available so you get to choose times and pickup and dropoff points suitable to your requirements. Hop aboard, sit back and relax, and let Con-X-ion transfer you in stylish comfort to your destination.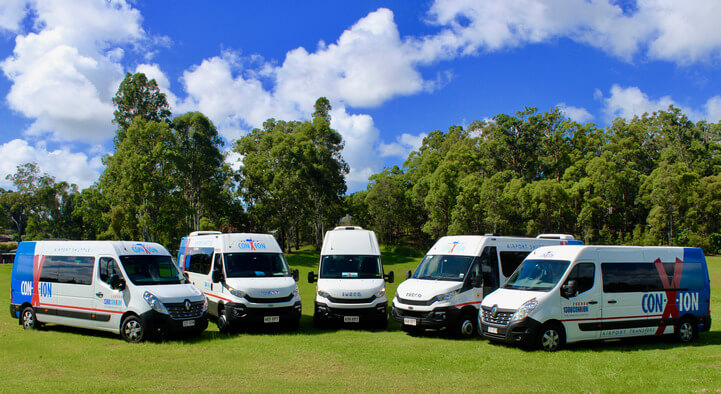 Top Things to Do & See for Brisbane Airport <> Cruise Terminal Trip

Lone Pine Koala Sanctuary

Situated along the Brisbane River at the Fig Tree Pocket is the one-of-a-kind sanctuary in Brisbane - the Lone Pine Koala Sanctuary. Take a 20-minute taxi ride from the CBD or the bus for half an hour to see the koalas up close and personal. You can cuddle one for a fee and take souvenir pictures with these adorable animals. There's plenty of other animals to see in the area such as skinks, baby crocodiles, hawk owls, black-headed pythons, and wombats.
Brisbane Museum

Just inside the walls of the Brisbane City Hall is the Museum of Brisbane. The Museum is home to several artworks, memorabilias, and historical items that give any visitor a tour down memory lane of the old Brisbane. There are over 120 exhibits in the area, divided into 5 stunning galleries where works of artists such as Rischar Randall are showcased. The Dome Lounge is a must destination if you want to relax in between galleries.
City Hopper

The Brisbane River has always been a staple destination in Brisbane. Not spending time on the docks would make your Brissie experience incomplete. You can simply hop in and travel in between North Quay and Sydney Street where plenty of dining experiences and shopping establishments are available. Take souvenir pictures as you go along the trip. The short ride will take you beneath the popular Story Bridge site.
Suncorp Stadium

Just a short ride away from the city proper of Brisbane is the Suncorp stadium sitting pretty at the northwest side of the Milton neighborhood. If you are in for some tough sports like rugby, this is the place you should be. Local and national sporting events are hosted in the stadium. You might get a glimpse of your favourite players from the Reds, Broncos, and the Wallabies. Soccer and football games are also hosted in the stadium.

Portside Wharf

Cruise ships sailing and visiting Brisbane dock stay at the cruise terminal known to many as the Portside Wharf. The wharf has been transformed into a modern terminal equipped to accommodate ships that are up to 270 meters in length. Seeral shopping and residential areas are also situated in the port side, thus offering a nice neighbourhood you can explore all day long. It's a 15-minute drive or bus ride from Brisbane and a great destination to kill time.
Hamilton Recreation Reserve

Enjoy a bit of nature while enjoying down time at the Hamilton Recreation Reserve. It's nice to watch people come and go as you lazily drink a cup of coffee in one of the benches in the area. There's plenty of playgrounds, climbing spots, and balancing equipments in the area that will entertain the old and young alike. There's plenty of BBQ facilities, shelters, and picnic areas. Head across Hercules Street from the Portside complex to get to this area.
Eat Street Markets

Holidays are incomplete without shopping on your itinerary. You'll enjoy the sight of the ships coming to and from the portside while shopping and strolling around the Eat Street Markets. Stalls are open during Friday and Saturday from 4pm till 10pm. There's plenty of spots to check out and features the ultimate foodie extravaganza for the young and old alike. There's Japanese pizza, oysters, and South American dishes to try. Entrance fee is $2.
Fresh N Wild Fish

Dine in to fresh seafood perfectly cooked to cater any customer's needs. You'll get quality fish and seafood products straight from the water, cooked and then served on your plate. The restaurant is located at the entrance of Portside Wharf, a surefire way to perfectly welcome you to the cruise terminal. There's Snapper, fresh fish fillets, prawns, and other local produce perfect for your adventure by the sea.
Who We Are
With over 30 years of experience in the field of transportation, Con-X-ion is a trusted provider of direct airport shuttle services within Australia. We also provide charter options and premium transport services in various parts of Queensland, as well as Sydney and Melbourne areas.
Our mission is to provide timely, comfortable, and convenient way to travel for each of our customer. Our proven track record as a direct shuttle and private transport and our unmatched customer service are what sets Con-X-ion apart in the industry.
Service excellence for more than 30 years, completed 10 million transfers -- and counting.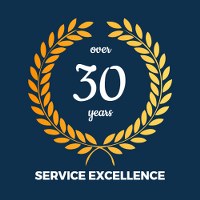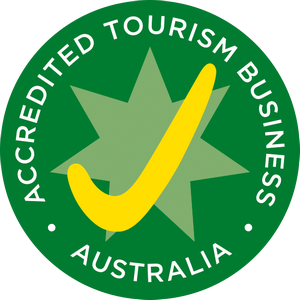 ARRIVAL PROCEDURE
All arriving passengers are to make their way to the Con-X-ion counter prior to collecting their luggage. The departure schedule will be displayed at the counter.
Passengers are required to be at the counter ready to depart 10 minutes prior to departure time.
Passengers are expected to actively look for their driver who will be wearing a blue shirt and red Con-x-ion hat.
If you require assistance, please phone 1300 266 946 or +61 7 5556 9888.
LATE FLIGHTS
Passengers arriving from delayed flights, who missed the last service of the day, are required to make alternative travel arrangements at their own expense. Passengers booked on/who missed the last service hour will be eligible for a refund for the unused service. If your flight has been delayed please contact Con-X-ion immediately on 1300 266 946.

*Please note: Our services are unable to wait for delayed flights or late passengers. Con-X-ion is not responsible for delayed flights.

 
DEPARTING PROCEDURE
Your service should arrive during the 20-minute window outlined on your confirmation. You must be ready and waiting for the entirety of your pick up window.
If you miss your allocated service please make contact with Con-x-ion directly on 1300 266 946 (Australian) or +61 7 5556 9888 (international) ASAP. Ask your hotel/concierge if you require assistance.
Please ensure your mobile is switched on in case we need to contact you.
Passengers that are not found may not be eligible for refund or reimbursement.
Please do not depart in a taxi without making contact with Con-x-ion first.