Cairns Airport: A Step Closer to the Great Barrier Reef
Cairns Airport is the first stop to your adventure to the World Heritage Great Barrier Reef and the stunning Daintree Rainforest. Just right outside the airport terminal are several nature destinations that will introduce you to what awaits as you explore Cairns deeper. Grab a bite while you wait for your most unforgettable experience yet in Australia.
Located in the northern regions of Queensland, Cairns Airport brings entertainment and escape into a higher level. Your family holidays or your weekend adventure begins the minute you step into the gateway to the barrier reef.
Top Things To Do and See in Cairns Airport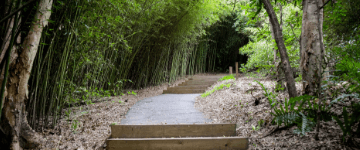 Mount Whitfield Conservation Park
A primal and relaxing rainforest located near the Cairns Airport terminal - Mount Whitfield Conservation Park is a peaceful conservation park that offers an immediate scenic escape to Cairns. Hike and be closer to the natural flora and fauna of the area in this region.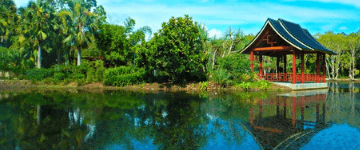 Cairns Botanic Gardens
Guided tours into the stunning botanical gardens of the region closest to its terminal are another quick escape to stop by before heading to the main downtown. Cairns Botanical Gardens is home to one of the biggest tropical plant collections in Australia.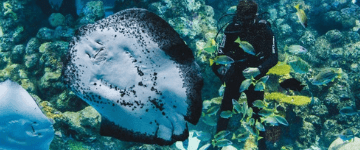 Cairns Aquarium
Kids and adults alike will love to stop by and see the nautical animals featured at the Cairns Aquarium. Just a few minutes from the airport terminal, the area would be a great destination for family adventures.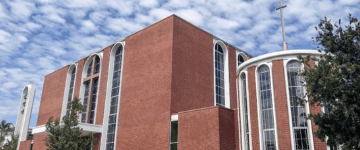 Saint Monica's Cathedral
Built in 1927 by Michael Garvey, the St. Monica's Old Cathedral is a heritage-listed destination that brings you back in time to the earlier years of the Roman Catholic religion in Cairns. Events and performances are regularly hosted in this cathedral.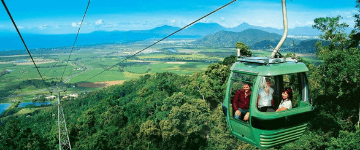 Skyrail Rainforest Cableway
Enjoy a scenic ride a few feet up in the air at the Skyrail Rainforest Cableway. This 7.5 kilometer ride allows you to enjoy a view of the Barron Gorge National Park and the Wet Tropics of Queensland. It is an award-winning escape you can experience near Cairns Airport.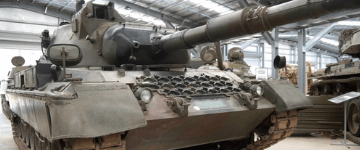 The Australian Armour And Artillery Museum
A museum dedicated to preserving and showcasing armored vehicles, tanks, and artillery coming from the Second World War as well as the post-war era. It has been home to these historical memorabilia since 2014.
Eat & Drink

Dining options are sumptuous and one of a kind in Cairns Airport. You can easily grab a cup of Coffee from the several coffee shops located in the vicinity. Need to grab food fast to avoid missing your flight or just before you head out the terminal? There's fast food and burgers available in the area for quick snacks and to-go. Sushi bars are also available on site. For a more relaxed dining experience within the terminal, there's a few restaurants and bars available for you to sit down and enjoy a good meal before you hop on to your next adventure in Cairns (or to your flight back home).
Stay

Stunning resorts, high-end hotels, apartments, motels, and inns are just a few of the accommodation options you'll get to enjoy near Cairns Airport. There's places perfect for backpackers as well as travelers on a tight budget. Riley, a grand hotel that is part of the Crystalbrook Collection of Resorts, is situated just a few minutes away from the airport terminal. There are also several summer houses located near the region. Hotels are mostly located near the waterfront so the best views are always guaranteed.
How to Get Here
Cairns Airport transfers offer several options suitable for your budget. You can rent a car on the terminal to make it easier for you to go around the region and explore Cairns offerings. Taxis are also available onsite to bring you to your hotels or accommodations. You can also arrange a coach or a shuttle service from your hotel of choice to enjoy a relaxing and convenient travel from the terminal to your hotel's location. Point-to-point shuttle services can also be accessed in the airport terminal for your convenience.
Getting Around Cairns Airport
Getting around Cairns Airport is easy and very accessible. Hotels are mostly situated in the downtown area as well as several points of attractions so you can easily get around by foot. There are also plenty of transportation, both public and private, that will make your adventure around the area easy and comfortable. Renting a car would be the best option for you if you want to enjoy full control of your time while getting around Cairns Airport. Buses and taxis are also available in the region. You might want to check bus schedules and stops to be able to locate yourself conveniently near these areas. Shuttle services can be booked on the terminal, online, or with your hotel or accommodation to be able to help you get around the area with ease.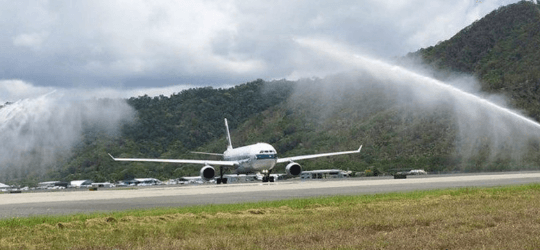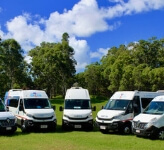 Ready to explore Cairns Airport?
Con-X-ion (along with our partner transport provider) offers daily shuttle transfers to and from Cairns Airport. Book your Cairns Airport transfers today so we can get you hassle-free and on time to your destination, every time.