A Tropical Holiday Escape to the Land of Oz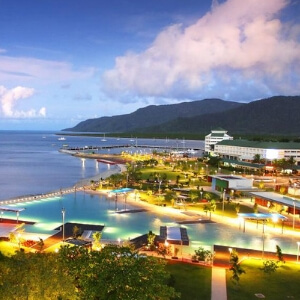 One of the seven natural wonders of the world found its home in the Cairns region of Queensland Australia. Cairns Airport to City buses will just take you 11 minutes and would welcome you to Australia's best offering of tropical fun and adventure. The town is a great escape perfect for families, friends, lone travelers, and digital nomads who would want to experience the pristine beauty of the region.
Cairns Airport shuttle bus to City proper is a short 6 kilometer away. Your excitement will be quickly reciprocated as soon as you step out of your bus and feel the relaxing tropical climate Cairns is known for. This popular destination is home to the Great Barrier Reef, one of the seven natural wonders of the world.
Whether your travelling alone or with friends, there are plenty of things to do and enjoy in Cairns. You can simply jump into the clear waters of the Coral Sea. Bask under the sun or have a stroll at the World Heritage listed National Park or enjoy lounging at the Cairns Esplanade. The Kuranda is a great spot where you can seclude yourself from the hustle and bustle of the city. A breathtaking view is featured at the SkyRail and Scenic Railway. Cultural activities and historical tours will keep you busy and entertained at the Tjapukai Aboriginal Cultural Park. White Water Rafting would be so thrilling at the Barron River, too!
Looking for other things to enjoy? Dining options are plenty and delicious in the city. You can check out the Lilypad Cafe or the Paleo Cafe for a relaxing dining experience. The Atherton Tablelands is a favourite amongst locals and tourists visiting the area. The Daintree Adventures should also be one of the activities on top of your list.
The beauty of your stay in Cairns cannot be contained in pictures and memories alone. You should get your bags packed and prepare to spend days and nights of fun adventure and unique experiences that will make your holiday in Australia truly remarkable. Grab your bags and passports and prepare to experience to enter the gateway to Queensland's famous north.
Doesn't matter whatever time of the year you'll be visiting, you'll surely not get bored with some of the best things to do and explore next time you visit from Cairns Airport to City (and back) all year round.
Cairns City to Airport Bus
If you're traveling between Cairns Airport & the City, be sure to catch Con-X-ion's Cairns Airport transfers to City for a hassle-free travel to your destination. Regular daily services are available so you get to choose times and pickup and dropoff points suitable to your requirements. Hop aboard, sit back and relax, and let Con-X-ion transfer you in stylish comfort to your destination.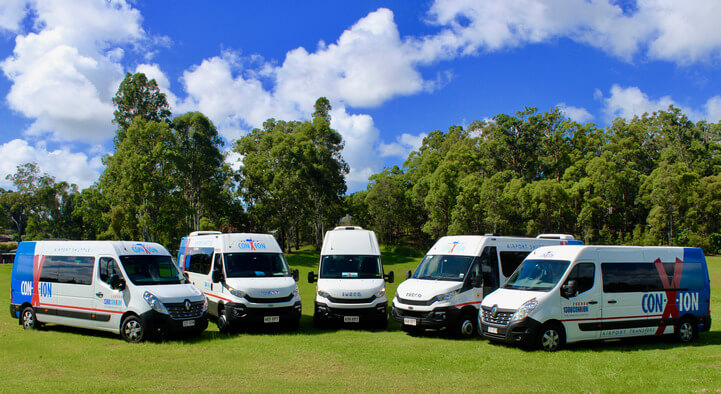 Top Things to Do & See for Cairns Airport <> City Trip

GSL Aviation

Cairns scenic flights is one the adventures tourists keep coming to for when visiting near Cairns airport. Take a ride and see a bird's eye view of the reef as well as the surrounding areas of Daintree. With trained pilots and tour guides, you'll get the best possible experience you can have, up in the sky with the whole crew. The activity is approved by the Marine Park Authority and is a strong advocate of protecting the reefs.
Daintree Air

Another air charter company aimed to bring tourists up and the air to enjoy day tours to Lizard Island and Cape York. Tours are quite affordable and you can easily catch a flight to see the scenic reef from above. The Lizard Island Tour includes a 6-hour trip to the heritage forest of the Northern QLD, the Great Barrier Reef and water activities. You can stay on the island for a few hours of swimming, snorkeling or relaxing under the Casuarina Trees.
Tandem Skydiving

Be captivated with the lush tropical rainforest and the Cairns city skyline by jumping 10,000 feet above the ground via the Tandem Skydive in Cairns. A view of the Great Barrier Reef can be enjoyed as you freefall together with a professional skydiver. Skydive Cairns is part of Skydive Australia and offers FREE return transfers to your hotel accommodation after your jump. Full raining and instruction are also available onsite.
Helitours

Imagine yourself proposing to your loved one, up in the sky while you enjoy the view of Cairns Australia below. You can do that with Helitours North Queensland. This fast-rising touring company in North Queensland is becoming one of the favourite activities for tourists who would want to get access to scenic spots you can't normally visit. With professional pilots and guides to tour you during the trip, you'll have a one-of-a-kind experience here.

River Boarding Tour

The only white river boarding tour experience you can ever try in Australia is right here in Cairns. Unlike your usual river cruise, white water river boarding adds a different kind of flavour from your usual experience above water. You'll get access and experience up to Grade 3 rapids at face level during the ride. This adrenaline pumping adventure is not for the faint of heart and requires participants to be able swimmers.
Savannahlander

If you're more into the relaxed setting when catching a glimpse of the beautiful driveways in Cairns, a unique train journey at the Savannahlander would be the best activity for you. The journey starts at Cairns and will bring you to the famous Kuranda Scenic Railway where you can see the rainforest up until you reach the village of Kuranda. Side visits to the Cobbold Gorge, the Undara Lava Tubes and the Chillagoe Caves is something you should not miss.
Cairns Botanic Gardens

Another tropical paradise within Cairns is the Cairns Botanic Gardens. See tropical plants you do not usually see in the colder regions of Oz. Recuperate and be captivated with the surroundings of the garden. Tours are also offered in the area where tropical flora and horticulture is discussed. Within the garden is the Flecker Garden Centenary Lakes, the Gondwanan Heritage Garden and the Rainforest Boardwalk Mount Whitfield Park.
Great Barrier Reef Diving

A different kind of snorkeling experience can be taken out of your bucket list when you try out snorkeling at the Great Barrier Reef. Spend five hours of uninterrupted pleasure in two different locations on the barrier reef for the one-of-a-kind chance to see the tropical marine life the region is known for. An introductory course in scuba diving is also available for enthusiasts as well as a helicopter flight over the World Heritage site.
Who We Are
With over 30 years of experience in the field of transportation, Con-X-ion is a trusted provider of direct airport shuttle services within Australia. We also provide charter options and premium transport services in various parts of Queensland, as well as Sydney and Melbourne areas.
Our mission is to provide timely, comfortable, and convenient way to travel for each of our customer. Our proven track record as a direct shuttle and private transport and our unmatched customer service are what sets Con-X-ion apart in the industry.
Service excellence for more than 30 years, completed 10 million transfers -- and counting.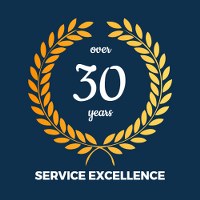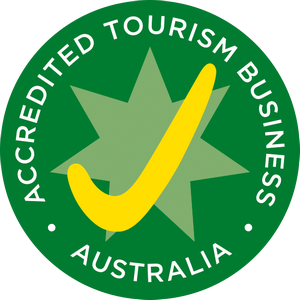 ARRIVAL PROCEDURE
All arriving passengers are to make their way to the Con-X-ion counter prior to collecting their luggage. The departure schedule will be displayed at the counter.
Passengers are required to be at the counter ready to depart 10 minutes prior to departure time.
Passengers are expected to actively look for their driver who will be wearing a blue shirt and red Con-x-ion hat.
If you require assistance, please phone 1300 266 946 or +61 7 5556 9888.
LATE FLIGHTS
Passengers arriving from delayed flights, who missed the last service of the day, are required to make alternative travel arrangements at their own expense. Passengers booked on/who missed the last service hour will be eligible for a refund for the unused service. If your flight has been delayed please contact Con-X-ion immediately on 1300 266 946.

*Please note: Our services are unable to wait for delayed flights or late passengers. Con-X-ion is not responsible for delayed flights.

 
DEPARTING PROCEDURE
Your service should arrive during the 20-minute window outlined on your confirmation. You must be ready and waiting for the entirety of your pick up window.
If you miss your allocated service please make contact with Con-x-ion directly on 1300 266 946 (Australian) or +61 7 5556 9888 (international) ASAP. Ask your hotel/concierge if you require assistance.
Please ensure your mobile is switched on in case we need to contact you.
Passengers that are not found may not be eligible for refund or reimbursement.
Please do not depart in a taxi without making contact with Con-x-ion first.