Australia's Bucket Load List of Attraction and Fun All in One City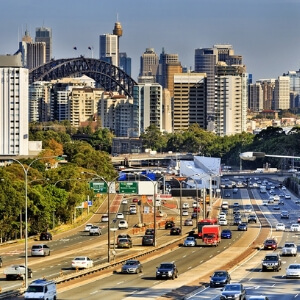 Do you wonder how to spend your time in Sydney? A 20-minute ride will bring you from Sydney Airport to City proper. Whether you are up for a short weekend trip or living your dream holiday vacation, Sydney has something to offer for you. Sydney is one of the best places to be and live in the world. This glorious city is host to the best entertainment, activities, places, and experiences you can try on your holiday.
Take a bus from Sydney Airport to City centre to begin your adventure. Whether you are hungry, looking for some adventure or simply would want to sit down and unwind under the sun, there's a perfect spot in Sydney for you. There are a lot of beaches to go including Bondi Beach. There's also plenty of accommodation located a few steps away from the beach.
Bondi Iceberg Pools is a short 35 minutes away from Sydney proper. Considered as one of the most photographed ocean pool in Australia, Bondi Iceberg is a popular saltwater pool perfect for sunbathers. If you would rather stay out of the sun, you can try out one of the saunas in the area. A walk along Bondi to Coogee would be an ideal way to end your day. Yoga by the Sea is a thing for millenials and the locals and are hosted from Tuesday to Saturday during the summer months. Waterlife is also plenty and exciting in Sydney. There's around 20 beaches around the harbor area with water activities to die for.
Sydney is one of Australia's largest cities and is the home to the iconic Sydney Opera House. Its unique design is sail-like in design and has been host for several unforgettable events and the yearly New Year fireworks presentation. There's a Drama Theatre in the Opera House worthy of a visit.
There are several other spots to visit in Sydney. This includes the Royal Botanic Gardens, The Rocks, Sydney Harbour Bridge, the Bennelong Point, and the Government House. Plenty of restaurants and cafes will keep you energised as you conquer every street, alley and corner Sydney offers. Clubs and comedy bars are also plenty around the area.
Doesn't matter whatever time of the year you'll be visiting, you'll surely not get bored with some of the best things to do and explore next time you visit from Sydney Airport to City (and back) all year round.