Australia's Bucket Load List of Attraction and Fun All in One City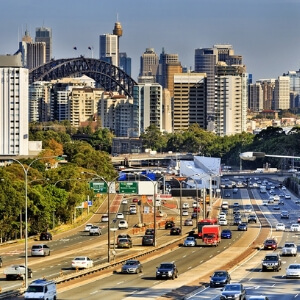 Do you wonder how to spend your time in Sydney? A 20-minute ride will bring you from Sydney Airport to City proper. Whether you are up for a short weekend trip or living your dream holiday vacation, Sydney has something to offer for you. Sydney is one of the best places to be and live in the world. This glorious city is host to the best entertainment, activities, places, and experiences you can try on your holiday.
Take a bus from Sydney Airport to City centre to begin your adventure. Whether you are hungry, looking for some adventure or simply would want to sit down and unwind under the sun, there's a perfect spot in Sydney for you. There are a lot of beaches to go including Bondi Beach. There's also plenty of accommodation located a few steps away from the beach.
Bondi Iceberg Pools is a short 35 minutes away from Sydney proper. Considered as one of the most photographed ocean pool in Australia, Bondi Iceberg is a popular saltwater pool perfect for sunbathers. If you would rather stay out of the sun, you can try out one of the saunas in the area. A walk along Bondi to Coogee would be an ideal way to end your day. Yoga by the Sea is a thing for millenials and the locals and are hosted from Tuesday to Saturday during the summer months. Waterlife is also plenty and exciting in Sydney. There's around 20 beaches around the harbor area with water activities to die for.
Sydney is one of Australia's largest cities and is the home to the iconic Sydney Opera House. Its unique design is sail-like in design and has been host for several unforgettable events and the yearly New Year fireworks presentation. There's a Drama Theatre in the Opera House worthy of a visit.
There are several other spots to visit in Sydney. This includes the Royal Botanic Gardens, The Rocks, Sydney Harbour Bridge, the Bennelong Point, and the Government House. Plenty of restaurants and cafes will keep you energised as you conquer every street, alley and corner Sydney offers. Clubs and comedy bars are also plenty around the area.
Doesn't matter whatever time of the year you'll be visiting, you'll surely not get bored with some of the best things to do and explore next time you visit from Sydney Airport to City (and back) all year round.
Sydney Airport to City Transport
If you're traveling between Sydney Airport & the City centre, get from Sydney Airport to City proper via one of Con-X-ion's Sydney Airport to City shuttle bus for a hassle-free travel to your destination. Regular daily services are available so you get to choose times and pickup and dropoff points suitable to your requirements. Hop aboard, sit back and relax, and let Con-X-ion transfer you in stylish comfort to your destination.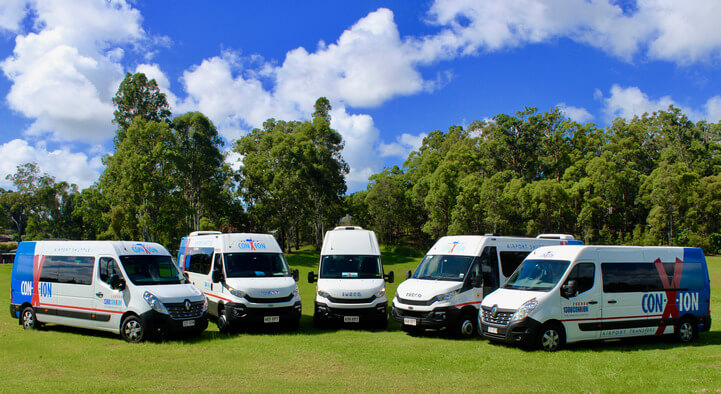 Top Things to Do & See for Sydney Airport <> City Trip

Sydney Helicopter Tour

Time in the sky is becoming one of the favourite avenues in exploring a foreign land or city. A Sydney Helicopter tour gives you 20-minutes of awesome time above the Sydney Harbour Bridge, Sydney Opera House and the Bondi Beach. Admire the stunning view of the whole harbour while conquering the skies. Keep your camera close and get fantastic photos of the whole city. This is definitely one of the perfect outings you can experience in Sydney.
Sydney Sundancer

There's a lot of water activities to try in Sydney. One fun sport would be the Sydney Sundancer. It is a ketch rigged motor sailing yacht that gives you the comfort and speed a motor boat offers but with the relaxing vibe of a yacht ride. The ride can accommodate 50-70 passengers that gives you a tour around the Sydney Harbour. Worried about the sun? You'll be located conveniently below a large canopy that protects you from the changing weather.
Too Up Sailing

Private charter adventures in a luxurious 2015 Fountaine Pajot sailing catamaran is what Too Up Sailing offers to tourists and locals looking for a fun and relaxing activity around the Sydney Harbour. The ride can cater around 20 guests on day trips and 6 guests for a more extended and private overnight cruise. There's food and wine available onsite, made perfect by the overlooking beautiful backdrop of the stunning Sydney Harbour.
Sports Car World

Do you ever imagine yourself riding a Ferrari and driving it like one of those Fast and Furious characters? Do you want to step hard on the pedal of a Lotus? Is driving a Lamborghini to its maximum speed on your bucket list? You'll have to head to the Sports Car World to make all these dreams come true. Drive cars you have always imagined to and conquer the tracks with a luxury car rental in Sydney.

Sydney Harbour

There's more to the famous Sydney Harbour that the glitz and glamour you usually see from postcards and pictures. There are a lot of secluded beaches, tranquil coves and headlands that predominates the harbor waiting to be conquered by your adventurous spirit. There's Port Jackson, Lane Cove and Parramatta Rivers, and the Middle Harbour. The harbour inlet of the Tasman Sea is also a spot on the Sydney Harbour you should check out.
Manly to Spit Coastal Trek

If trekking is your prefered holiday activity, the Manly to Spit Coastal Trek route is the destination for you in Sydney. The trek is a 10-kilometer tourist path that ends in Spit where snacks are available as reward for your journey to the finish line. The adventure will take you to the sandy coves and vantage points of the famous Sydney Harbour. You'll see rocky natural staircases as well as 4 secret beaches along the trek.
Dharawal National Park Adventure

If close to nature and culture activities are included in your itinerary, you'll love the scene and the adventure at the Dharawal National Park. This stunning scenery may be an hour away from the CBD of Sydney but is definitely worth a visit. You'll love the guided tours of the park scheduled every second Saturday of the month. An Aboriginal Discovery Ranger will guide you along the trek and share knowledge about the flora, fauna, and history of the region.
Events at the Imperial Hotel

There are a lot of fun events in Sydney but one of the most celebrated would be the LGBTQIA celebration. The Inner Pub has always been a safe place for the LGBTQIA community. The event is celebrated with a lot of fabulous costumes, loud music and disco. Parties are also hosted at the basement of the hotel where regular parties from the best queer communities of Sydney is hosted.
Who We Are
With over 30 years of experience in the field of transportation, Con-X-ion have become a trusted provider of direct airport shuttle services within Australia. We also provide charter options and premium transport services in various parts of Queensland, as well as Sydney and Melbourne areas.
Our mission is to provide timely, comfortable, and convenient way to travel for each of our customer. Our proven track record as a direct shuttle and private transport and our unmatched customer service are what sets Con-X-ion apart in the industry.
Service excellence for more than 30 years, completed 10 million transfers -- and counting.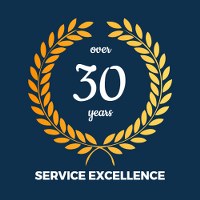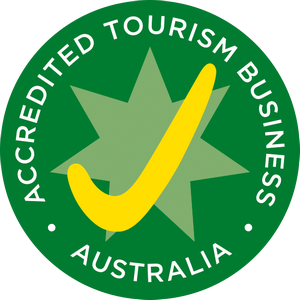 ARRIVAL PROCEDURE
All arriving passengers are to make their way to the Con-X-ion counter prior to collecting their luggage. The departure schedule will be displayed at the counter.
Passengers are required to be at the counter ready to depart 10 minutes prior to departure time.
Passengers are expected to actively look for their driver who will be wearing a blue shirt and red Con-x-ion hat.
If you require assistance, please phone 1300 266 946 or +61 7 5556 9888.
LATE FLIGHTS
Passengers arriving from delayed flights, who missed the last service of the day, are required to make alternative travel arrangements at their own expense. Passengers booked on/who missed the last service hour will be eligible for a refund for the unused service. If your flight has been delayed please contact Con-X-ion immediately on 1300 266 946.

*Please note: Our services are unable to wait for delayed flights or late passengers. Con-X-ion is not responsible for delayed flights.

 
DEPARTING PROCEDURE
Your service should arrive during the 20-minute window outlined on your confirmation. You must be ready and waiting for the entirety of your pick up window.
If you miss your allocated service please make contact with Con-x-ion directly on 1300 266 946 (Australian) or +61 7 5556 9888 (international) ASAP. Ask your hotel/concierge if you require assistance.
Please ensure your mobile is switched on in case we need to contact you.
Passengers that are not found may not be eligible for refund or reimbursement.
Please do not depart in a taxi without making contact with Con-x-ion first.