Welcome to the Buzzing CBD and Experience the Victorian Gold Rush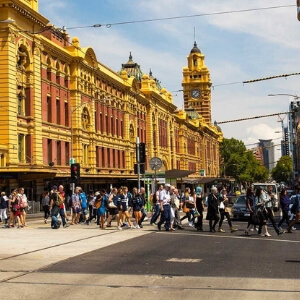 A short 20 minutes or 30 minutes ride from Melbourne Airport to City Centre will take you to the state capital of Victoria, Melbourne City. The city briefly known as "Batmania" was originally named after one of its founders John Batman. Today, Melbourne is known to be one of the world's most livable cities and continuously captivates you to go out, enjoy its city delights and experience the fun and adventure the busy Central Business District offers.
The streets of Melbourne feature no less but opportunities and adventure for locals and tourists alike. It is considered as the richest city in the world in the 1880s. The Victorian Gold Rush helped the economy boom and become that city it is known today. The art and festivities in every corner of the city attracts people to come, visit and stay.
March and April are two of the best time and busiest season in the city because of the Melbourne International Comedy Festival. The celebration is impossible to miss because it takes place practically in every corner of the Melbourne CBD. Crowds are mesmerized with the pink and yellow banners lined in the streets as people gravitate themselves to the Melbourne Town Hall – ready for a night of boisterous laughing and a ton of entertainment. Considered as the third largest international comedy festival in the globe, the Melbourne International Comedy Festival boasts of over 400 shows tourists and locals can choose from.
Take souvenir photos while at the Melbourne Airport to City Shuttle of the city's equally enchanting and eclectic street art. Visit the open-air markets of Queen Victoria Market for some shopping and a few local entertainments. The best place to explore the café scene is also in Melbourne. Melbourne City is paradise for any coffee enthusiast.
If you feel like getting away from the busy district of the city, find yourself headed to the lush green parks and mountain ranges in the area. The dynamic and versatile city is also known for its cultural diversity, giving you a visually appealing tour of the city. The Yarra Valley is a destination you should never miss. The vineyards and the farmhouses will truly keep you relaxed and entertained during your visit.
Doesn't matter whatever time of the year you'll be visiting, you'll surely not get bored with some of the best things to do and explore next time you visit from Melbourne Airport to City (and back) all year round.
Bus from Melbourne Airport to City
If you're traveling to Melbourne City, be sure to catch Con-X-ion's bus from Melbourne Airport to City for a hassle-free travel to your destination. Regular daily services are available within Melbourne and suburbs. You get to choose times and pickup and dropoff points suitable to your requirements. Hop aboard, sit back and relax, and let Con-X-ion and/or our transport partner provider transfer you in stylish comfort to your destination.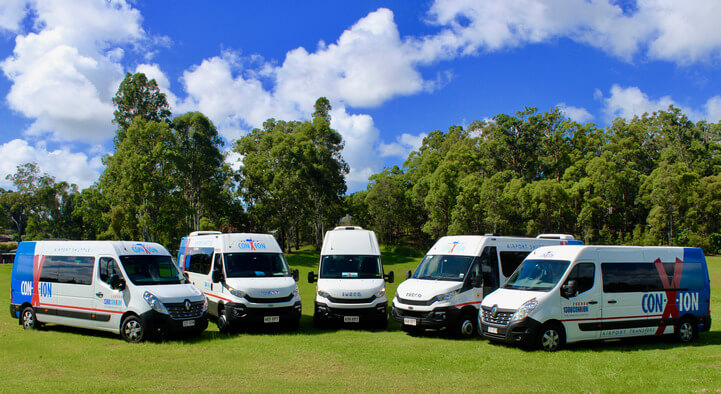 Top Things to Do & See for Melbourne Airport to City Trip

Off Track Motorcycle Rental

Feeling a little bit adventurous or would want to enjoy a nostalgic ride at the luscious routes near the Melbourne Airport? A self-guided motorcycle tour of the scenic Victorian side such as The Great Ocean Road is a must-do experience you should ever miss. Complete with riding gears and a GPS, you can brace the sun and the wind on a latest model of the BMW GS and ride away all your stress and worries.
Fishing and Camping

Looking for a great countryside adventure before heading to the busy city of Melbourne? You might want to dare the outdoors and spend a night or two with the wild. Get your gears from the Kamikaze Fishing and Camping or simply visit one of the 275 campgrounds located near the airport. The Sunbury Visitor Information Centre can guide you through finding the best Bush Camping or Caravan Park nature experience in the area.
Wine Tours

Enrich your knowledge and experience with wine and wine making as you try the wine tours located near and around Melbourne Airport. The Macedon Ranges is one of the most sought after and repetitively visited places when it comes to fine wine tasting as well as dining. Mike's Winery Tour is one of the most reviewed destinations when it comes to exploring Melbourne's vineyards. Whether it's a private tour or would a group of people, each experience is unique and truly worthwhile.
Spas and Massages

What great way to relieve your jetlag or simply relax before you enter the busy streets of the CBD by having a spa and massage experience. The Miyabi Massage Center is a well-known relaxation haven you can visit in 3 different areas near the airport and within the city. With therapists trained both in Japan and Australia, you'll indulge with their Aroma Deep Tissue Massage as well as their Oriental Herb Massage packages.

Coffee Shops Galore

Coffee shops will never be too many in the buzzing streets of Melbourne City. With concoctions besting even the renowned coffee blends in Rome and Vienna, you will never find a bad cup of coffee in the city. Melbourne also happens to host the coffee expo and is the home for more than 50 of the best coffee shops in Australia. You are inside coffee haven as soon as you set foot Melbourne City.
Underground Bars and Party Scene

Nightlife in Melbourne's CBD is amazing! You can brave the city with your friends, or even alone and discover the coolest hidden bars around the city. A visit at the Beneath Driver Lane will allow you to step into the party scene of the city. Enjoy cocktails, whisky and the blues, together with good service and sumptuous Reuben sandwiches even at 2am in the morning. The speakeasy vibe of the Beneath Driver Lane will drown all your worries away.
Degraves Street

Casual dining and relaxing walks around the city are best hosted at the famous Degraves Street. Laneways and arcades are arguably one of the finest around the city. The street boats of a Parisian-looking lane and is an easy access between the Flinders Lane and the Flinders Street. Artisan stationary and shops are also plenty, and you'll love a piece of jewelry from the famous Sine Qua Non.
Hot Air Balloon Rides

Go beyond simply exploring the ins and outs of the city. Take a view of the busy city of Melbourne from the top! Experience the surreal feeling of the dawn lights of the streets and lanes of Melbourne as you take in the beauty of the area from above. Hot air balloon rides flights are usually scheduled before dawn but is truly worth your effort of walking early. Flying over the Yarra Valley is an experience you should not miss.
Who We Are
With over 30 years of experience in the field of transportation, Con-X-ion is a trusted provider of direct airport shuttle services within Australia. We also provide charter options and premium transport services in various parts of Queensland, as well as Sydney and Melbourne areas.
Our mission is to provide timely, comfortable, and convenient way to travel for each of our customer. Our proven track record as a direct shuttle and private transport and our unmatched customer service are what sets Con-X-ion apart in the industry.
Service excellence for more than 30 years, completed 10 million transfers -- and counting.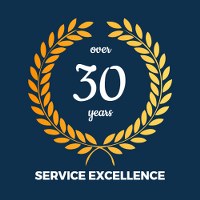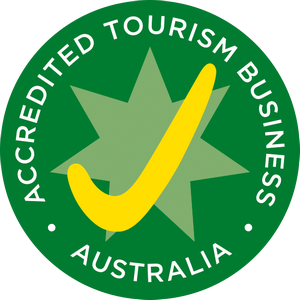 MELBOURNE ARRIVAL PROCEDURE
When you arrive and have collected your luggage please proceed to the Con-X-ion Meeting Point. Passengers arriving into both domestic and international terminals are to meet at T2: International Arrival Area.
Please wait at the designated meeting point for our representative who will be holding either a Con-X-ion sign or sign with the travel agent's logo.
If you have difficulties locating the meeting point, please call the Meet & Greet representative directly on +61 438 596 656 (If you do not have a mobile phone; please utilise the free advertising board phones at T2: International Arrival Area - Information Centre Counter).
LATE FLIGHTS
Passengers arriving from delayed flights, who missed the last service of the day, are required to make alternative travel arrangements at their own expense. Passengers booked on/who missed the last service hour will be eligible for a refund for the unused service.

If your flight has been delayed please contact us immediately on +61 438 596 656 (If you do not have a mobile phone; please utilise the free advertising board phones at T2: International Arrival Area - Information Centre Counter).

*Please note: Our services are unable to wait for delayed flights or late passengers. Con-X-ion is not responsible for delayed flights.

 
MELBOURNE DEPARTURE PROCEDURE
Your service should arrive during the 20-minute window outlined on your confirmation. You must be ready and waiting for the entirety of your pick up window.
If you miss your allocated service please make contact with Con-x-ion directly on 1300 266 946 (Australian) or +61 7 5556 9888 (international) ASAP. Ask your hotel/concierge if you require assistance.
Please ensure your mobile is switched on in case we need to contact you.
Passengers that are not found may not be eligible for refund or reimbursement.
Please do not depart in a taxi without making contact with Con-x-ion first.