From Queensland's Most Liveable City to Its Local Seaside Playground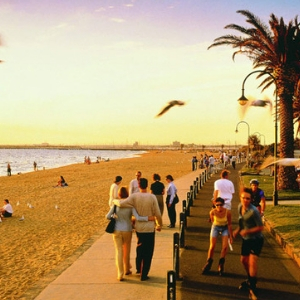 Melbourne is considered as one of the most liveable cities in Queensland. This is one of the top reasons why tourists are flocking to visit while some permanently stay in Melbourne CBD. With a growing CBD and numerous attractions and activities to do, a visit to the city is indeed a must. Melbourne Airport to St Kilda only takes a 15-minute bus ride. It is also the shortest ride you can take to a new and quite exciting holiday adventure.
The story behind St Kilda is one of its adoring features that interests tourists to come and visit. Back in the 1800s, St Kilda was known to be the "place to be". It was the boiling point of development and people from the nearby areas began to arrive. Wealthy settlers found a home in this small quaint town.
Since then, St Kilda became the new seaside playgrounds of Queensland. Several areas are located at the edge of the bay, the beach, and the sand. The sun is definitely shining bright and making people interested in coming. Several privately owned sea baths are also featured in the area. If you are up for some sporting activities, you can also try out the cricket gaming areas, bowling clubs, as well as the course at the St Kilda Club. The iconic mid-1860's George Hotel still stands and would be a good place to settle for your accommodation when staying in the area.
Meanwhile, Melbourne is considered as one of the top tourist destinations in the whole of Australia. Despite being a popular city, it still offers places and mysteries waiting to be discovered. The region continues to be Australia's home of the best architectural buildings, famous artworks, and delicious local dishes.
It takes a short bus ride from St Kilda to Melbourne Airport. The city is the capital of Victoria and is the home of over 4 million people. Some popular spots to check out include the River Yarra, Flinders St Station, the Eureka Skydeck 88, and the observation deck in the Southern Hemisphere. There's a lot of adventure waiting during your visit.
Doesn't matter whatever time of the year you'll be visiting, you'll surely not get bored with some of the best things to do and explore next time you visit from Melbourne Airport to St Kilda (and back) all year round.