Related Routes

From Queensland's Most Liveable City to Its Local Seaside Playground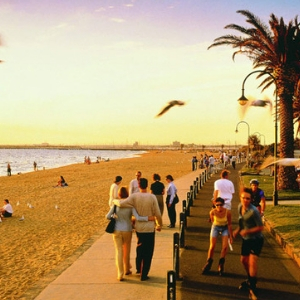 Melbourne is considered as one of the most liveable cities in Queensland. This is one of the top reasons why tourists are flocking to visit while some permanently stay in Melbourne CBD. With a growing CBD and numerous attractions and activities to do, a visit to the city is indeed a must. Melbourne Airport to St Kilda only takes a 15-minute bus ride. It is also the shortest ride you can take to a new and quite exciting holiday adventure.
The story behind St Kilda is one of its adoring features that interests tourists to come and visit. Back in the 1800s, St Kilda was known to be the "place to be". It was the boiling point of development and people from the nearby areas began to arrive. Wealthy settlers found a home in this small quaint town.
Since then, St Kilda became the new seaside playgrounds of Queensland. Several areas are located at the edge of the bay, the beach, and the sand. The sun is definitely shining bright and making people interested in coming. Several privately owned sea baths are also featured in the area. If you are up for some sporting activities, you can also try out the cricket gaming areas, bowling clubs, as well as the course at the St Kilda Club. The iconic mid-1860's George Hotel still stands and would be a good place to settle for your accommodation when staying in the area.
Meanwhile, Melbourne is considered as one of the top tourist destinations in the whole of Australia. Despite being a popular city, it still offers places and mysteries waiting to be discovered. The region continues to be Australia's home of the best architectural buildings, famous artworks, and delicious local dishes.
It takes a short bus ride from St Kilda to Melbourne Airport. The city is the capital of Victoria and is the home of over 4 million people. Some popular spots to check out include the River Yarra, Flinders St Station, the Eureka Skydeck 88, and the observation deck in the Southern Hemisphere. There's a lot of adventure waiting during your visit.
Doesn't matter whatever time of the year you'll be visiting, you'll surely not get bored with some of the best things to do and explore next time you visit from Melbourne Airport to St Kilda (and back) all year round.
Melbourne Airport to St Kilda Shuttle
If you're traveling between Melbourne Airport & St Kilda, be sure to catch Con-X-ion's Melbourne Airport to St Kilda bus for a hassle-free travel to your destination. Regular daily services are available so you get to choose times and pickup and dropoff points suitable to your requirements. Hop aboard, sit back and relax, and let Con-X-ion transfer you in stylish comfort to your destination.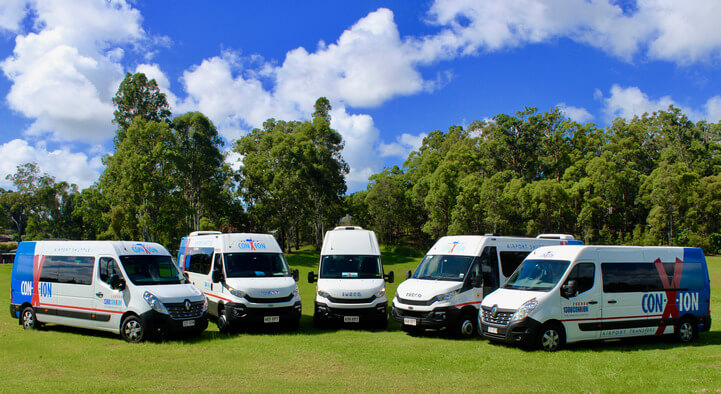 Top Things to Do & See for Melbourne Airport <> St Kilda Trip

Melbourne Cricket Ground

Known as the unofficial sporting capital of Australia, you can enjoy watching together with 100,000 people at the MGC or the Melbourne Cricket Ground. Do not be deceived by its name. Cricket games are not the only thing you'll get to enjoy in this massive arena. Australian Football and the Australian Open Tennis is also hosted in the area. Being the most famous venue in Melbourne, concerts and events are also hosted from time to time in this area.
Federation Square

Situated right across the iconic Flinder St Station in Central Melbourne is the Federation Square. Popularly known as the Fed Square, it is home to Melbourne's entertainment and cultural centers. The Australian Centre for the Moving Image is the main attraction featured in the area. The National Gallery of Victoria - Ian Potter Centre is also situated in the area. This is the very first dedicated gallery in Oz for Australia art.
Beautiful Parks and Gardens

Several parks and gardens can be visited and explored during your stay in Melbourne. Close to the Central Business District is the popular Queen Victoria Gardens. The Royal Botanic Garden is situated nearby where 38 hectares of 10,000 species of plants and flowers can be seen. The Carlton Gardens is another site to behold, located near the Royal Exhibition Building. Albert Park Lake, on the other hand, gives the best access to see Melbourne's skyline.
Great Ocean Road

A ride at the Great Ocean Road is one of the best experiences you should not miss when visiting Melbourne. Known as the world's best coastal driving area, you'll have to grab your camera and charge your phones as you click away and enjoy the view of the famous Bells Beach, Lorne, and Apollo Bay. Another interesting spot you shouldn't miss is the 12 Apostles. It's a collection of limestone stack and one of Australia's most iconic landmarks.

St Kilda Breakwater

Enjoy a new experience and be on the lookout for the cute little penguins at the St Kilda Breakwater. This beachside suburb also serves as the home of the St Kilda Esplanade Arts and Craft Market where several artists, local crafters, and artisans feature their work. You can also relive the good old genteel resort days when you check out the unique seawater spas and pools situated at the historic area of thel St Kilda Sea Baths.
Fitzroy, Acland, and Carlisle

This trio is considered as the most iconic streets of Melbourne. They not only serve as a landmark but also as a haven where the best cafes, cool restaurants, entertaining bars, and fashion boutiques are located. You'll also see a couple of independent music studies and book stores. Dining is also one of the activities you'll get to enjoy in these areas. There's Cake and Bagel, The Local Taphouse, and the Wall Two 80.
St Kilda Festival

February is an ideal time of the year to visit St Kilda. Yearly, this small suburb hosts the St Kilda Festival. During this festival, you'll be able to enjoy a whole week of music, comedic acts, and entertaining performances. The highlights of the events are usually featured during the last day called Festival Sunday. The streets are usually closed so you'll fully enjoy this historic penchant and marvel at the beauty and fun featured at the event.
Luna Park

Considered as one of the iconic landmarks of St Kilda, Luna Park has been around since the early 1900s and is known for the Scenic Railway - the oldest operating roller coaster in the world. This beloved theme park is a staple view in the area and can easily be spotted with Mr. Moon's gaping smile. There are 20 rides featured in the area including carousels that has been around since 1913, The Twin Dragon Ride and the Pharaoh's Curse.
Who We Are
With over 30 years of experience in the field of transportation, Con-X-ion is a trusted provider of direct airport shuttle services within Australia. We also provide charter options and premium transport services in various parts of Queensland, as well as Sydney and Melbourne areas.
Our mission is to provide timely, comfortable, and convenient way to travel for each of our customer. Our proven track record as a direct shuttle and private transport and our unmatched customer service are what sets Con-X-ion apart in the industry.
Service excellence for more than 30 years, completed 10 million transfers -- and counting.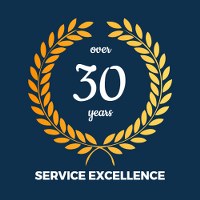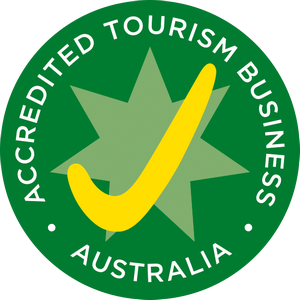 ARRIVAL PROCEDURE
All arriving passengers are to make their way to the Con-X-ion counter prior to collecting their luggage. The departure schedule will be displayed at the counter.
Passengers are required to be at the counter ready to depart 10 minutes prior to departure time.
Passengers are expected to actively look for their driver who will be wearing a blue shirt and red Con-x-ion hat.
If you require assistance, please phone 1300 266 946 or +61 7 5556 9888.
LATE FLIGHTS
Passengers arriving from delayed flights, who missed the last service of the day, are required to make alternative travel arrangements at their own expense. Passengers booked on/who missed the last service hour will be eligible for a refund for the unused service. If your flight has been delayed please contact Con-X-ion immediately on 1300 266 946.

*Please note: Our services are unable to wait for delayed flights or late passengers. Con-X-ion is not responsible for delayed flights.

 
DEPARTING PROCEDURE
Your service should arrive during the 20-minute window outlined on your confirmation. You must be ready and waiting for the entirety of your pick up window.
If you miss your allocated service please make contact with Con-x-ion directly on 1300 266 946 (Australian) or +61 7 5556 9888 (international) ASAP. Ask your hotel/concierge if you require assistance.
Please ensure your mobile is switched on in case we need to contact you.
Passengers that are not found may not be eligible for refund or reimbursement.
Please do not depart in a taxi without making contact with Con-x-ion first.