Melbourne Airport: Welcoming You to Victoria's Coffee Capital of the World
Melbourne Airport, also known as the Tullamarine Airport serves as your gate to the world's best coffee and Victoria's stunning capital city. Home to over 4 million Aussies, Melbourne Airport is a warm welcoming space that slowly introduces you to the beauty and exciting adventure beyond the terminal out into the busy central business district and its famous laneways. This giant city is a heartwarming escape for millions of locals and tourists from around the globe.
Street art is one of the redeeming features that adds character and style to Australia's largest city. Despite the city's size and busy streets, it is a relaxing treat to enjoy the colours and shapes featured around the CBD. The city also happens to have the most stunning train station - Flinders Street Station, featuring its iconic clock where you could snap a souvenir photo.
Top Things To Do and See in Melbourne Airport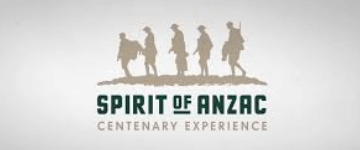 Spirit of ANZAC Centenary Experience
A must-see destination located a few minutes away from Melbourne Airport, the Spirit ANZAC Centenary Experience is a memorial located on a hill overlooking the whole city. Created to commemorate the sacrifice of the men and women of Australia during World War II, a visit is a highly recommended part of your Melbourne experience.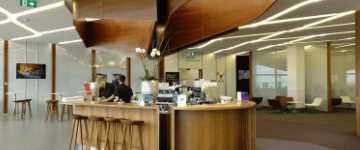 Virgin Australia Cafe
Located inside the Tullamarine Airport, you can grab a bite and sip on some delectable coffee at the Virgin Australia Cafe. Although it can be crowded in peak seasons, you can easily sit down and relax while you wait for your next flight or your ride to the main city. Melbourne is known for its superb coffee. You can begin your coffee adventure from here.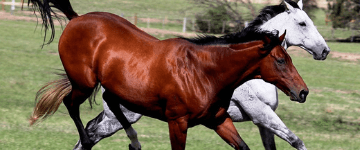 Living Legends
Situated just 4 kilometers away from the Melbourne Airport, you can get close to the wildlife at the Living Legends. Just 6 minutes away from the airport are kangaroo tours and horse tours hosted in one of Australia's most historic Homesteads. You can get close to the animals and pet retired legends from the famous Melbourne Cup.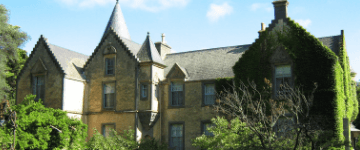 Overnewton Castle
Melbourne is rich in historical sites and landmarks. A must-see near the airport would be the Overnewton Castle. It is a lovely venue that features a lush garden and is a favourite destination for prenuptial engagement pictures and weddings. The space offers an elegant and fancy escape where you can simply enjoy the view and relax while having a great time.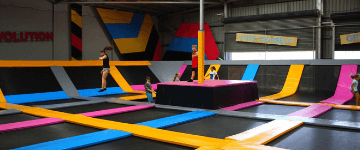 Bounce Inc.
Are you up for some fun and bouncy time far from the sun? Bounce Inc is one of the hottest craze and activity you can try near Melbourne Airport. Open for kids and kids at heart, this massive indoor trampoline park is made from 50 interlinking trampolines where you can practice aerial tricks, freestyle gymnastics, or just pure jumping and rolling fun.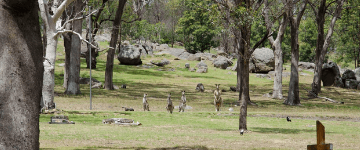 Woodlands Historic Park
An outdoor escape with captivating views of nature is what you get to enjoy 6 minutes away from the Melbourne Airport. The Woodlands Historic Park is not just a park but also a nice escape where you can ride a bike, jog, enjoy a picnic, or simply have fun with your kids and dogs while running around the area. Hiking paths are also available.
Eat & Drink

Grabbing a bite at the Melbourne Airport is never boring and showcases an introduction on the delicacies and cuisine you are about to enjoy in the main city. You can enjoy breakfast, lunch, and dinner at the famous P.J. O'Brien Irish Pub inside Terminal 3. It's a classic watering hole you should not miss even on a layover. Grab a more relaxing meal away from the crowd at the Airo Restaurant where local and international delicacies are served to your heart's content. Two Johns Taphouse is also one of the favourite go-to dining options by both local and international tourists visiting Melbourne.
Stay

Options for Melbourne Airport accommodations are plenty and are just a few minutes away from the terminal. You can check in at the Quality Hotel Melbourne Airport or at the ibis Budget Melbourne Airport for a more pocket-friendly accommodation near Tullamarine Airport. The Holiday Inn Melbourne Airport and the ParkRoyal Melbourne Airport would be the best choices for high-end accommodation and services nearby. Home hotels and apartments are also available for rent within close perimeter of the airport if you should decide to enjoy Melbourne for a while.
How to Get Here
Private shuttles and Melbourne Airport shuttle transfers can bring you from and to Melbourne Airport 24 hours a day all throughout the week. You can also try the public train for a cheaper alternative but it will take you about an hour to get there. It will take you two and a half hours traveling by plane from the Gold Coast to get to Melbourne Airport. Traveling from Sydney will save you an hour of travel by air. Canberra is more than 6 hours away by car via the National Highway M31. By plane, it will only take you an hour to get to Melbourne Airport from Canberra. Traveling direct via a rail service is not possible from Canberra to Melbourne Airport.
Getting Around Melbourne
There are many ways on how you can get around Melbourne Airport and its nearby attractions and accommodations. You can conveniently hail a cab to bring you to your destination or simply try the public bus transportation service if you are planning to follow a strict budget during your trip. Trains are also a convenient transportation of choice coming from Melbourne Airport. There are also shuttle services that can be booked on or before your trip to Melbourne to help you get around the area. Car rentals are available as well to have full control over your itinerary during your holiday. Airport transfers and hotel transfers are also an accessible way to get to and from the airport as well as other nearby tourist spots around the airport.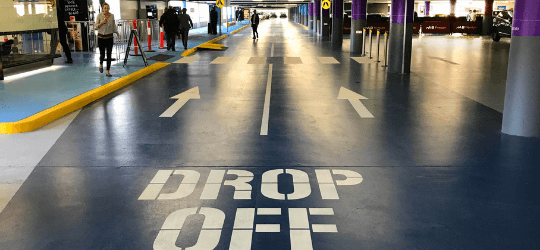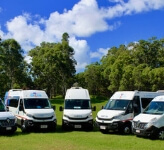 Ready to explore Melbourne Airport and surrounds?
Con-X-ion provides daily shuttle transfers to and from Melbourne Airport. Book your Melbourne Airport transfers today so we can get you hassle-free and on time to your destination, every time.