Adventure in Australia's Favourite City to New South Wales Leading Hotel Properties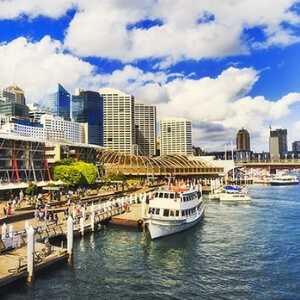 Australia's secret delights to explore are nestled perfectly in one of its favourite cities, Sydney. The trip from Darling Harbour to Sydney Airport only takes 21 minute via a shuttle bus. If you are up for some relaxing hotel accommodations or simply would love to check out the sight and activities in New South Wales, you have come to the right place. Prepare for an adventure and take on NSW's beauty and surprises with excitement.
Water activities are most of the highlights of the entertainment options available in Sydney. It is home to the world famous Sydney Opera and the Sydney Harbour Bridge. Ferries are a common sight in the region that departs daily on the Circular Quay. There is a cornucopia of enchanting secrets in Sydney Harbour worth to be discovered.
Interestingly, there is around 20,000 boats registered in the harbour, thus, you'll have plenty of access to the famous waters of Australia. In fact, there is an average of 15 million trips made in these boats and ferries every year. Over 586 species of marine life found its home in Sydney Harbour, more than the species of marine life in the coast of the United Kingdom.Fishing is also one of the favourite activities in the harbour. Each year during summer, an average of around 74,000 tonnes of fish are caught by recreational fishers in the harbour. Interestingly dining on fish from the harbour is not advised.
Darling Harbour, formerly known as Long Cove and Cockle Bay got its current name from the Governor of New South Wales from 1825-1831. Cruising is a nice experience you can do when staying in the region. You can even enjoy a nice dinner facing the wharf at the Cockle bay Wharf. Fauna are also plenty and many are exhibited at the Australian National Maritime Museum.
Kids and adults alike will love time at the crowd favourite SEA Life Sydney Aquarium. The famous wax museum of Madame Tussauds is also situated in the area. You'll even enjoy reliving the child in you at the famous Darling harbour Carousel. The Chinese Garden of Friendship is a mesmerising spot you'll have to check out as well.
Doesn't matter whatever time of the year you'll be visiting, you'll surely not get bored with some of the best things to do and explore next time you visit from Sydney Airport to Darling Harbour (and back) all year round.