Sydney City: A Diverse Adventure with Balanced Modern and Natural Beauty
Sydney Australia is considered as one of the most traveled and loved cities in the world. Its majestic Sydney Harbour Bridge and Sydney Opera House also happen to be two of the most picturesque and well-visited scenic sights around the globe. With millions of people coming to see the city's beauty, Sydney is indeed a top destination in anyone's travel goals list. The city is also home to the most diverse tourist attractions making it a well-known gem in Australia's tourism belt.
Dining is a thriving scene in Sydney. There are several world-class restaurants and cafes worth your visit. Despite its booming tourism industry, Sydney is still home to heritage sites and is rich in its ancient culture. Natural beauties within and surrounding the city are also wonders worthy of your visit. It is indeed an escape and a lively city to visit any time of the year.
Top Things To Do and See in Sydney City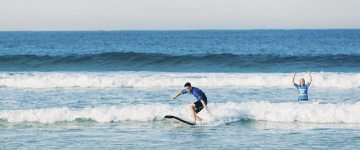 Bondi Beach Surfing
Bondi Beach is not only known for its star-studded beaches, it is also one of the best places to learn to surf in Sydney. Get lessons from professional surfers and easily learn to ride the surfboard and conquer the waves. You can also try stand-up paddling for a different experience. Enjoy surfing lessons all day long 7 days a week.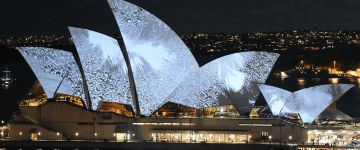 Sydney Opera House
A stunning sight at Sydney's harbour would be the Sydney Opera House. Day and night, this beauty never failed to compel tourists to take a post and snap a picture by the bay to bring home a memory back home. May would be a good month to visit where the annual Event of Light in the harbour is celebrated. There's lighting sculptures and music that will captive your heart.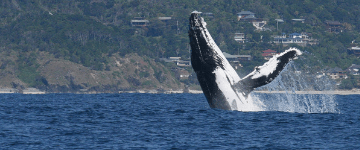 Byron Bay Whale Watching
Byron Bay would be a great place to check out Sydney's famous visitors - the humpback whales. Thousands of whales migrate along the New South Wales coast that happens to be 2,000 kilometer long. You'll be able to see this majestic whales heading to the headlands in Sydney, Byron Bay, and Eden in the southern portion of the coast.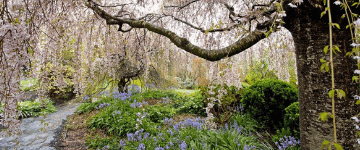 Blue Mountains Botanic Garden
Located at Mount Tomah, the Blue Mountains Botanic Garden features a spectacularly cool climate. This stunning garden is part of the Royal Botanic Garden and the Domain Trust. It is home to thousands of plants from different parts of the world and the southern hemisphere. It also overlooks that Greater Blue Mountains World Heritage Area.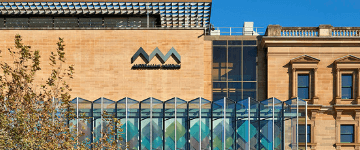 Australian Museum
Established in 1827, the Australian Museum is home to the country's oldest artifacts and has more than 10 million items in its collection. The museum also offers a delightful experience for youngsters via its 10 complete dinosaur skeleton interactive display. Open everyday except Christmas, it is situated near Hyde Park and Sydney's main shopping areas.
Harbour Days Sailing Experience
Hosted by Harbour Cruises, you will definitely experience the luxurious lifestyle while enjoying a day tour above the busy and charming Sydney coast. Conquer the waters in a yacht and chill under the Harbour Bridge or take pictures as you pass by the Sydney Opera House. You can even go fishing, swimming, or sunbathing while the crew prepares a sumptuous lunch for you.
Eat & Drink

Sydney is a mecca for dining adventures and experiences. The city is very rich in culinary history and with people from around the world visiting and staying in the city, you can expect a fusion of flavours exploding waiting to be tasted. Crowd favourites would be the good old hamburger with beetroot, Barramundi, and the exotic grilled kangaroo. Sydney Tower Restaurant is a favourite dining option that offers panoramic views of the Sydney Harbour. A dinner cruise at the MV Sydney 2000 would be a romantic experience while in the city. End the night with warm wine and cheese while enjoying the sunset.
Stay

There's a wide array of hotels and unique accommodations where you can stay while in Australia's gem city, Sydney. You have plenty of options for a relaxing abode away from home from numerous apartments, cabins, and home hotels where you and your family can enjoy a relaxing time. Home hotels would be a wonderful option to try due to the variety of design and unique experiences you can enjoy in this type of accommodation. The Sydney Harbour YHA - The Rocks is the closest best place to stay near the famous Sydney Harbour. Backpacking hotels are also available and perfect for budget travelers.
How to Get Here
Sydney City is situated at the southern coast of New South Wales. Its central business district is located at the southern portion of the Sydney Harbour. You can take shuttle services from the airport to get to the main city. Buses, trains, and car rental options are also plenty. From Melbourne, you can drive for less than 10 hours to get to Sydney. Canberra to Sydney will take you 3 hours via car. Motorcycles are also easily accessible for rent if you prefer to travel light and fast. Domestic and international flights are available at the Sydney Kingsford Smith International Airport which is considered as one of the busiest airports around the globe.
Getting Around Sydney City
Getting around Sydney City is quite easy even via public transportation. If you plan to use public vehicles to get around the city, you need to secure a free smart card called an Opal Card and load it with funds to be able to get around via bus, train, ferries, or the light rail. You can also head to the train station located in Central Sydney if you want to check out the northern, southern, and western suburbs. The Bondi Junction offers train services going to Bondi Beach. Harbour City Ferries are also available to bring you to the Taronga Zoo and suburbs such as Balmain, Kirribilli, Neutral Bay, Mosman, and Rose Bay. Walking and cycling are ideal if you are staying in the city where there are numerous options for easily accessible attractions to see.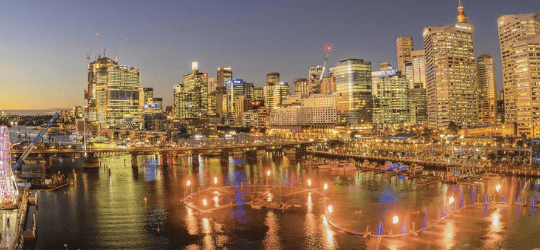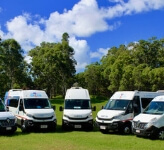 Ready to explore Sydney City and surrounds?
Con-X-ion (along with our partner transport provider) offers daily shuttle transfers to and from Sydney City. Book your Sydney City transfers today so we can get you hassle-free and on time to your destination, every time.