Toowoomba: Australia's Home of Extraordinary First and Various Adventures
There are so many fascinating things to enjoy and love about Toowoomba. Intriguingly, it also happens to be the ghost capital of Australia, gaining thousands of tourists to discover its creepy urban myths and haunted places. There's also plenty of other fun activities to do if ghost hunting is not one of your items in your travel bucket list.
There are also many interesting destinations that have been around Toowoomba for decades. Here you'll find the last operational Pizza Hut buffet in the country. It is a home to heroes and most of all, serves as the haven for numerous world-class accommodations in Australia.
Top Things To Do and See in Toowoomba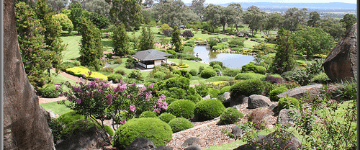 Japanese Garden
A small but compelling spot in Toowoomba where you can enjoy a pleasant walk or simply laze around taking souvenir photos of your trip. The beautifully laid out garden is indeed Instagram-worthy. Bring a picnic basket or a good book to enjoy a leisurely afternoon outdoors.
Queens Park
A well-kept garden with spaces perfect for your pets and your kids. You'll have plenty of space to laze around, sit back, and relax at Queens Park. However, it would be ideal to visit during less crowded months to be able to take in the beauty of the area and the solitude that it offers.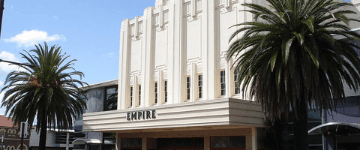 Empire Theatre
Cinema and theatre are two relaxing activities you can enjoy at the Empire Theatre. Experience a different kind of date night and be fascinated by local and international artists performing in the cinema. Amazing shows are available regularly.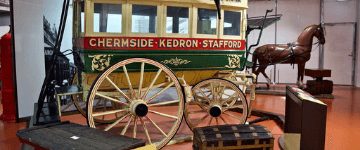 Cobb+Co Museum
Informative exhibitions and local art can be enjoyed at the Cobb+Co Museum. If you are into collecting memorabilia of the golden ages and the historical epitome of Toowoomba, you are in the right place. There's the National Carriage Collection and other interactive exhibits to see.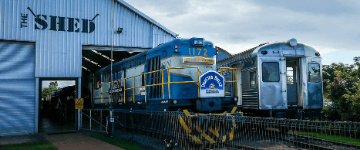 DownsSteam Tourist Railway and Museum
Have a taste of the railway history in Toowoomba at the Toowoomba Railway Museum. The DownsSteam Community volunteers to run the museum to preserve and restore the last remaining locomotive steams, housed in the museum.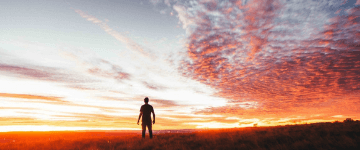 Table Top Mountain
If you would want to try an outdoor adventure in Toowoomba, you can try climbing the Table Top Mountain. You'll slightly struggle during the climb but the view is all worth it. Bring along your camera and take pictures of the stunning view of the countryside and the hills nearby.
Eat & Drink

Dining is superb and truly enticing in Toowoomba. Gip's Restaurant is a good place to bring along the kids to enjoy a good meal on a reasonable price. If you are up to enjoy an exciting experience for your palates, you may want to check out the Sofra Turkish Cuisine in Margaret St. Korean and Japanese dining can be enjoyed in Kajoku. You can sip and taste various drink options afterwards, too. Toowoomba also showcases the freshest and most delectable produce home grown from farms nearby.
Stay

Relaxing accommodations in different styles and budget can be accessed in Toowoomba. Want to travel around Toowoomba in your hotel rooms? You can with the caravan hotels in the area. You can also enjoy the luxury of the 4 and 5-star hotels in the region, or check out the Cottages and Cabins available for home stays. There's plenty of secure places to stay, situated near the main attractions and restaurants in Toowoomba. Motels and apartments are also perfect for travelers on a budget or those looking for a bigger space.
How to Get Here
Shuttle services accommodate locals and tourists from different key points in Australia via bus. It will only take you around 3 hours via bus from Brisbane. Car rentals and shuttle services can also be availed to reach Toowoomba or to travel around the area. Domestic flights are also available to Toowoomba via the Wellcamp Airport. You can take a bus, rent a car, or get a coach to reach your hotel from the airport. Train services can also be availed via the Queensland Rail Travel but will take you around 4 hours before you can reach the main city.
Getting Around Toowoomba
City buses can get you around Toowoomba. You might want to check out the current bus routes and bus stops around Toowoomba because they change from time to time. Hail 'n' Ride services are also available within the inland city. There are regular and scheduled stops. However, such services are not available in the CBD so you might have to walk to reach the designated bus stops. If you are staying within the main city, you can try out the hotel transportation services that they provide. Walking and cycling are also an ideal form of transportation to get around the central business district.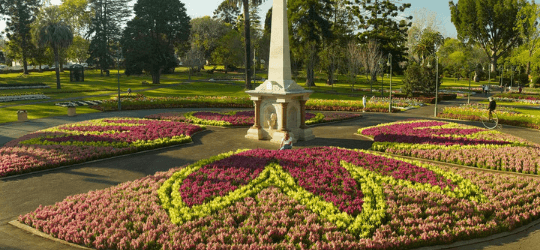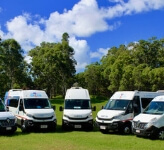 Ready to explore Toowoomba?
Con-X-ion (along with our partner transport provider) offers daily shuttle transfers to and from Toowoomba. Book your Toowoomba transfers today so we can get you hassle-free and on time to your destination, every time.