Gateway to Australia's Most Diverse Destination to Oz's Agricultural Haven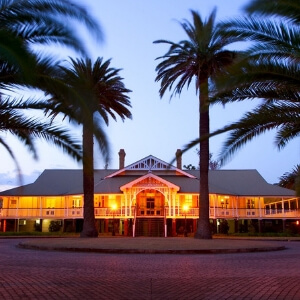 If you are looking for a less crowded holiday in Australia, you might want to stay away from the usual cities like Sydney, Perth, and Melbourne. Check out Brisbane and Gatton and feel the vibe and energy these booming travel destination offer. It will take you roughly 70 minute from Gatton to Brisbane (or vice versa). At the capital, you can enjoy the friendly people, the sights, and the adventure the place offers.
One of the best ways to discover Brisbane is to be guided by the locals. The Brisbane Greeters would be the best crew to get you around the city. These local ambassadors offer free services and give you a close insight on what the city offers. The program is initiated by the Brisbane City Council to engage more tourists and make them feel comfortable in the area.
Brisbane to Gatton adventures are unique and entertaining. Gatton, for one, has a very rich history that entices tourists to visit and unravel the mysteries of the region. The area is known for the unsolved murders of Michael, Ellen, and Norah Murphy. The three returned home from a cancelled dance on Boxing Day in 1898. Although the murders have tainted the town's beautiful history, the beauty and entertainment Gatton offered made this history stay in the past. Now, it has become a comprehensive shopping area, a place for sports and an agricultural college that is unique from its neighbouring towns and cities.
Brisbane offers a youthful zeal, a charming vibe that you will not usually see in places that are busier cities like that of Sydney and Melbourne. The sun is up almost all year and the destinations offer more variety compared to other nearby areas. Brisbane is actually one of the fastest growing tourists destinations in Australia nowadays.
You'll be able to enjoy a more authentic Australian vibe in Brisbane, a unique feature you can't find in any other city. Brisbane offers a mix of beaches and cultural destinations, making it an interesting escape you can truly enjoy and experience the feeling of being in Oz. It also has several modern hubs that make it a must-see destination at the land down under.
Doesn't matter whatever time of the year you'll be visiting, you'll surely not get bored with some of the best things to do and explore next time you visit from Gatton to Brisbane (and back) all year round.