Gateway to Australia's Most Diverse Destination to Oz's Agricultural Haven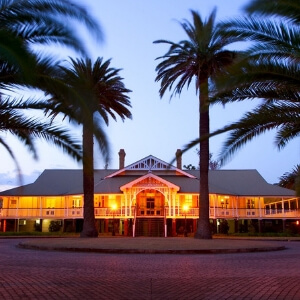 If you are looking for a less crowded holiday in Australia, you might want to stay away from the usual cities like Sydney, Perth, and Melbourne. Check out Brisbane and Gatton and feel the vibe and energy these booming travel destination offer. It will take you roughly 70 minute from Gatton to Brisbane (or vice versa). At the capital, you can enjoy the friendly people, the sights, and the adventure the place offers.
One of the best ways to discover Brisbane is to be guided by the locals. The Brisbane Greeters would be the best crew to get you around the city. These local ambassadors offer free services and give you a close insight on what the city offers. The program is initiated by the Brisbane City Council to engage more tourists and make them feel comfortable in the area.
Brisbane to Gatton adventures are unique and entertaining. Gatton, for one, has a very rich history that entices tourists to visit and unravel the mysteries of the region. The area is known for the unsolved murders of Michael, Ellen, and Norah Murphy. The three returned home from a cancelled dance on Boxing Day in 1898. Although the murders have tainted the town's beautiful history, the beauty and entertainment Gatton offered made this history stay in the past. Now, it has become a comprehensive shopping area, a place for sports and an agricultural college that is unique from its neighbouring towns and cities.
Brisbane offers a youthful zeal, a charming vibe that you will not usually see in places that are busier cities like that of Sydney and Melbourne. The sun is up almost all year and the destinations offer more variety compared to other nearby areas. Brisbane is actually one of the fastest growing tourists destinations in Australia nowadays.
You'll be able to enjoy a more authentic Australian vibe in Brisbane, a unique feature you can't find in any other city. Brisbane offers a mix of beaches and cultural destinations, making it an interesting escape you can truly enjoy and experience the feeling of being in Oz. It also has several modern hubs that make it a must-see destination at the land down under.
Doesn't matter whatever time of the year you'll be visiting, you'll surely not get bored with some of the best things to do and explore next time you visit from Gatton to Brisbane (and back) all year round.
Brisbane to Gatton Bus
If you're traveling between Gatton & Brisbane, be sure to catch Con-X-ion's Gatton to Brisbane Airport shuttle bus transfers for a hassle-free travel to your destination. Regular daily services are available so you get to choose times and pickup and dropoff points suitable to your requirements. Hop aboard, sit back and relax, and let Con-X-ion transfer you in stylish comfort to your destination.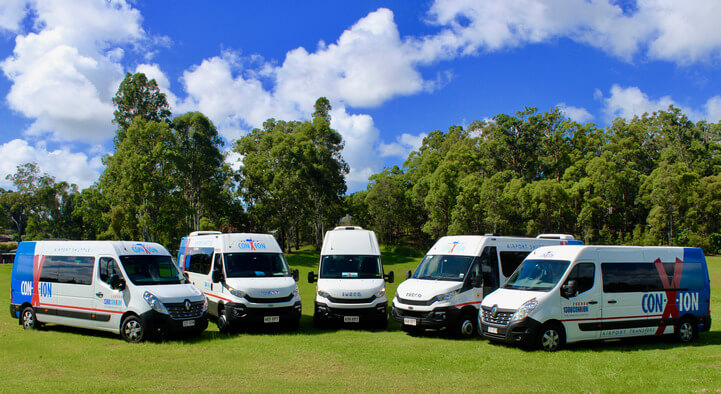 Top Things to Do & See for Gatton <> Brisbane Trip

Darling Downs Zoo

Located several kilometers away from the busy streets of Brisbane is Darling Downs. The long drive will give you a beautiful scene of the farm lands, savannah and the rolling plains right before you reach the Darling Downs Zoo. Here is where 300 animals are gathered for you to see. The Zoo is home to the unique white lions, a sight you cannot find anywhere else down under. There are also several birds, primates, and meerkats situated in the area.
Queensland Transport Museum

Located inside the Lockyer Valley Cultural Centre, the Queensland Transport Museum is home to a huge display of various modes of transportation, 200 of them, that gives visitors a clear picture of the rich transportation history in the area. The museum is a tribute to brothers J.C. Anderson and M.J.R Anderson who pioneered creating a safe form of transportation that made it possible to connect Gatton with the rest of Queensland.
Cuppa Tea Trail

There's a lot of park reserves and bushland you can explore when you head out to the Cuppa Tea Trail. Nature close adventures and picturesque destinations such as lagoons, lakes, several wetlands, parks, and other magnificent natural beauties abound. The trail has been developed by the Lockyer Valley Regional Council to showcase the attractions and parks situated in the area. You may want to bring some snacks and drinks along the trail as you go.
Lake Apex Park

Situated at the Lockyer Valley Area, you can get free access to a stunning waterfront park, the Lake Apex Park. The area serves as a sanctuary for over 150 different breeds of birds. To keep kids and kids at heart entertained, there are several playground equipment, exercise pieces, BBQ, and toilet facilities available in the area. Dog-friendly walking tracks are also situated around the lake.

Brisbane River Dinner Cruises

The city lights of Brisbane can be best experienced at night via a relaxing cruise at the Kookaburra Queen paddle wheelers. Get the best access to favourite tourist sites such as the kangaroo point cliffs, botanic gardens, and the maritime museum while sitting lazily by the bay. You'll enjoy a buffet of fresh international cuisine during the trip and will later on conclude the night with dancing and musical entertainment.
Naughty Little Kids

If kids are part of your vacation holiday, you might want to spend a day out at the Brisbane Farm Experience at Naughty Little Kids goat dairy. The area is an actual farm where kids can experience working as one of the little helpers in the vicinity. The dairy farm is open to the public every Sunday for them to be able to share how life at the farm is. It's located near the Scenic Rim and opens from 12:40 pm up until 5pm in the afternoon.
Slideapalooza

Big slides await at the Slideapalooza every weekends in Brisbane City. Epic slides that are 200 meters long which can get as high as the hills will give you an exhilarating experience as you dash down the 2m wide inflated slide. There are also double lane slides perfect for families who would want to slide and crash together into the water. Inflatables are optional in the slide, but it would be fun to have one on you as you take a splash.
Moreton Island
Start your day early by booking a fun day trip to Moreton Island. Here is where you can get access to Australia's fine marine life, snorkel, swim and enjoy kayaking. There's lunch available on site for you to be able to continue on with your island adventure till noon. There's several water adventures available for tourists. You'll just have to prebook the activity you want to try out when you book a tour to the island.
Who We Are
With over 30 years of experience in the field of transportation, Con-X-ion is a trusted provider of direct airport shuttle services within Australia. We also provide charter options and premium transport services in various parts of Queensland, as well as Sydney and Melbourne areas.
Our mission is to provide timely, comfortable, and convenient way to travel for each of our customer. Our proven track record as a direct shuttle and private transport and our unmatched customer service are what sets Con-X-ion apart in the industry.
Service excellence for more than 30 years, completed 10 million transfers -- and counting.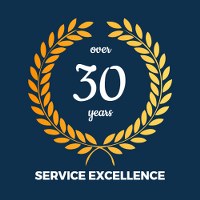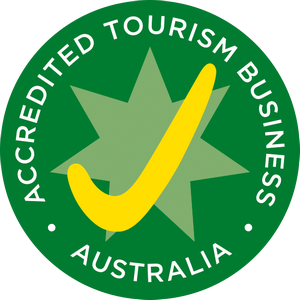 ARRIVAL PROCEDURE
All arriving passengers are to make their way to the Con-X-ion counter prior to collecting their luggage. The departure schedule will be displayed at the counter.
Passengers are required to be at the counter ready to depart 10 minutes prior to departure time.
Passengers are expected to actively look for their driver who will be wearing a blue shirt and red Con-x-ion hat.
If you require assistance, please phone 1300 266 946 or +61 7 5556 9888.
LATE FLIGHTS
Passengers arriving from delayed flights, who missed the last service of the day, are required to make alternative travel arrangements at their own expense. Passengers booked on/who missed the last service hour will be eligible for a refund for the unused service. If your flight has been delayed please contact Con-X-ion immediately on 1300 266 946.

*Please note: Our services are unable to wait for delayed flights or late passengers. Con-X-ion is not responsible for delayed flights.

 
DEPARTING PROCEDURE
Your service should arrive during the 20-minute window outlined on your confirmation. You must be ready and waiting for the entirety of your pick up window.
If you miss your allocated service please make contact with Con-x-ion directly on 1300 266 946 (Australian) or +61 7 5556 9888 (international) ASAP. Ask your hotel/concierge if you require assistance.
Please ensure your mobile is switched on in case we need to contact you.
Passengers that are not found may not be eligible for refund or reimbursement.
Please do not depart in a taxi without making contact with Con-x-ion first.