Related Routes

A Trip to Heritage City to the Gateway of Fraser Island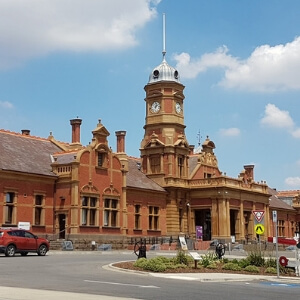 A short trip, less than 30 minutes will bring you from one iconic city to another paradise waiting to be discovered. A trip from Maryborough to Hervey Bay is a short trip that offers a thousand adventures. Whether you are up to walk among the streets where Mary Poppins turned into life or enjoy time spent near the flora and fauna Australia is proud of, it would be ideal to get your gears ready and go ride a Maryborough to Hervey Bay bus to begin your adventure.
Hervey Bay is one of the best places to go for backpackers and rookie travelers. If you plan on touring the city, you'll find a lot of affordable accommodations and interesting places to begin your first dance with adventure. Dive trips, cruises, tours and car rentals are also plenty, so you can easily jump from one activity to another.
Queensland offers several interesting points and regions to go to, but Hervey Bay is the jewel among the studs in Queensland's crown. Popularly known as the "Gateway to Fraser Island" and the "Whale Watch Capital of the World", you'll get the most adventure, even with a short trip on the island. It is an easily accessible holiday destination and is just a few hours away from the capital city Brisbane. With a subtropical climate all year round, you can enjoy plenty of sun and sand while in the region. Rainfall is typically low and when it does, there are indoor adventures, museums and restaurants you can visit.
If you are up for a less travelled destination in QLD, a visit to Maryborough with be ideal. It is not as grand as the rest of the popular destinations in the area, but the history is rich, and the architecture is something worthy of your Facebook day. It is a fascinating destination that is surrounded with sugar, timber industries and thousands of tourists and locals passing by.
With the Mary River just lazily around by the banks, you'll see memoirs of the old Wide Bay. The local Badtjala and the enchanting history of the aborigines of Booie, Numabulla, Mooraboocoola and the Moonaboola is something any history junkie would not dare miss. It's a great place for soul searching or escaping from the buzz and the stress of the city life.
Doesn't matter whatever time of the year you'll be visiting, you'll surely not get bored with some of the best things to do and explore next time you visit from Maryborough to Hervey Bay (and back) all year round.
Bus from Maryborough to Hervey Bay
If you're traveling between Hervey Bay & Maryborough, be sure to catch Con-X-ion's bus from Maryborough to Hervey Bay for a hassle-free travel to your destination. Regular daily services are available between Brisbane, Sunshine Coast, Gold Coast, Toowoomba, & Hervey Bay to/from Gold Coast Airports and suburbs. You get to choose times and pickup and dropoff points suitable to your requirements. Hop aboard, sit back and relax, and let Con-X-ion  transfer you in stylish comfort to your destination.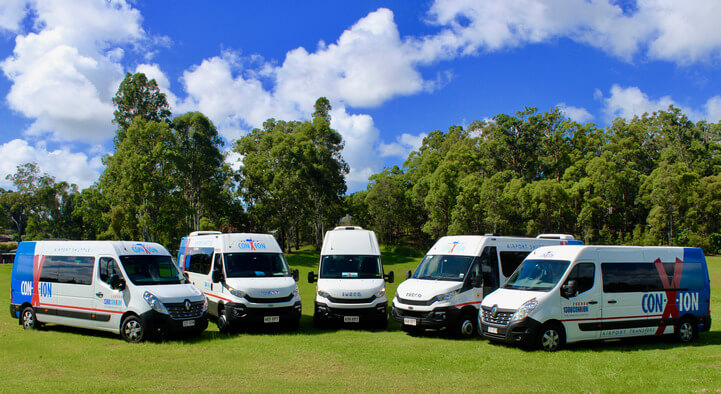 Top Things to Do & See for Maryborough <> Hervey Bay Trip

Old Maryborough

A walk down memory lane is basically what you'll enjoy when you walk around the old Furber and the Baddow House. There are a series of plaques displayed in the area that describes the history of the city. It's a History Walk without having to get into a tour. You'll be able to learn and imagine the history of the city with your own imagination. Sawyer huts, tanning pits and wool stores can entertain you after your historical tour.
Baddow House

The now renovated Baddow House was formally an established trading and will store located near the banks of the Mary River. The building itself is a beauty to behold with its brick interiors and exterior walls with crows ash and hoop pine floors. The doors, paneling and staircase is made of red cedar and homes to 6 stunning fireplaces that warms any cold night. It is now called Royal Hotel and a favourite accommodation for tourist visiting the town.
Walk Tours

Walking is the best way to discover the beauties hidden in Maryborough. You can include a Maryborough Walk Tour in your itinerary to get a local insight on all the 46 mesmerising buildings you can see in town. Some of the places you'll need to visit is the City Hall, St Paul's Anglican Church and Tower, Maryborough Heritage Center, Australian Joint Stock Bank and Mary Poppins Statue. Bring extra batteries as you take snaps around town.

Burrum Heads Beachfront Tourist Park

Another spot to check out when looking for a relaxing time in Hervey Bay's the Burrum Heads Beachfront Tourist Park. It is located near a beautiful coastal village, near the mouth of the Burrum River. You can enjoy short walks near the village, hunt for souvenirs and memorabilia in the stalls in the area, dine in the nearby restaurants or enjoy a picnic by the beach. Whatever your definition of a good time is, the beachfront is a great venue for your enjoyment.
Three Moon Creek Walk Tours

A day trip at the Three Moon Creek is best experienced with the traditional bush lunch. Take on a tour with a small group of tourists as you walk along the rainforests at the Three Moon Creek going to the Cania Gorge where you can see over 90 species of birds, hundreds of plant varieties and a very rich Aboriginal history. There's a pioneer's slab hut in the trail and is a perfect place to take a picture as a memory of your adventure.
Hervey Bay Adventure Flight

A nerve-wrecking but memorable experience outdoors would include a new perspective of the city. A thrilling adventure that will let you enjoy such is a scenic flight via Hervey Bay Adventure Flight would give you a bird's eye view of the picturesque coastline, the sandy beaches, the gorgeous hinterland and the crystal-clear waters above the ocean. Fraser Island is just a few minutes away and a destination you should jump into while at Hervey Bay.
Who We Are
With over 30 years of experience in the field of transportation, Con-X-ion is a trusted provider of direct airport shuttle services within Australia. We also provide charter options and premium transport services in various parts of Queensland, as well as Sydney and Melbourne areas.
Our mission is to provide timely, comfortable, and convenient way to travel for each of our customer. Our proven track record as a direct shuttle and private transport and our unmatched customer service are what sets Con-X-ion apart in the industry.
Service excellence for more than 30 years, completed 10 million transfers -- and counting.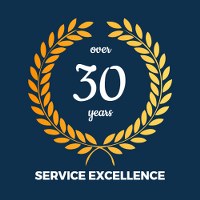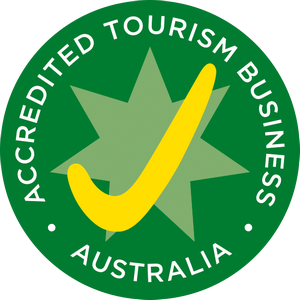 ARRIVAL PROCEDURE FOR BRISBANE AIRPORT
All arriving passengers into Brisbane Airport are to proceed to the information counter (for Brisbane International Airport) or Con-X-ion booth (for Brisbane Domestic Airport) where check in will occur with the Con-X-ion attendant. Passengers will then be directed to their departing shuttle bus (if you have booked

 

a private transfer our staff will coordinate this for you).

If you are unable to locate the information counter please ask one of the airport ambassadors for assistance, otherwise please phone 1300 266 946 or +61 7 5556 9888.
Please endeavour to check in 5 minutes prior to your scheduled departure to ensure the service can leave on time.
LATE FLIGHTS
Passengers arriving from delayed flights, who missed the last service of the day, are required to make alternative travel arrangements at their own expense. Passengers booked on/who missed the last service hour will be eligible for a refund for the unused service. If your flight has been delayed please contact Con-X-ion immediately on 1300 266 946.

*Please note: Our services are unable to wait for delayed flights or late passengers. Con-X-ion is not responsible for delayed flights.

 
DEPARTING PROCEDURE FOR HERVEY BAY
Your service should arrive during the 20-minute window outlined on your confirmation. You must be ready and waiting for the entirety of your pick up window.
If you miss your allocated service please make contact with Con-x-ion directly on 1300 266 946 (Australian) or +61 7 5556 9888 (international) ASAP. Ask your hotel/concierge if you require assistance.
Please ensure your mobile is switched on in case we need to contact you.
Passengers that are not found may not be eligible for refund or reimbursement.
Please do not depart in a taxi without making contact with Con-x-ion first.