A Trip to Heritage City to the Gateway of Fraser Island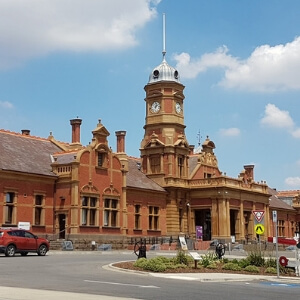 A short trip, less than 30 minutes will bring you from one iconic city to another paradise waiting to be discovered. A trip from Maryborough to Hervey Bay is a short trip that offers a thousand adventures. Whether you are up to walk among the streets where Mary Poppins turned into life or enjoy time spent near the flora and fauna Australia is proud of, it would be ideal to get your gears ready and go ride a Maryborough to Hervey Bay bus to begin your adventure.
Hervey Bay is one of the best places to go for backpackers and rookie travelers. If you plan on touring the city, you'll find a lot of affordable accommodations and interesting places to begin your first dance with adventure. Dive trips, cruises, tours and car rentals are also plenty, so you can easily jump from one activity to another.
Queensland offers several interesting points and regions to go to, but Hervey Bay is the jewel among the studs in Queensland's crown. Popularly known as the "Gateway to Fraser Island" and the "Whale Watch Capital of the World", you'll get the most adventure, even with a short trip on the island. It is an easily accessible holiday destination and is just a few hours away from the capital city Brisbane. With a subtropical climate all year round, you can enjoy plenty of sun and sand while in the region. Rainfall is typically low and when it does, there are indoor adventures, museums and restaurants you can visit.
If you are up for a less travelled destination in QLD, a visit to Maryborough with be ideal. It is not as grand as the rest of the popular destinations in the area, but the history is rich, and the architecture is something worthy of your Facebook day. It is a fascinating destination that is surrounded with sugar, timber industries and thousands of tourists and locals passing by.
With the Mary River just lazily around by the banks, you'll see memoirs of the old Wide Bay. The local Badtjala and the enchanting history of the aborigines of Booie, Numabulla, Mooraboocoola and the Moonaboola is something any history junkie would not dare miss. It's a great place for soul searching or escaping from the buzz and the stress of the city life.
Doesn't matter whatever time of the year you'll be visiting, you'll surely not get bored with some of the best things to do and explore next time you visit from Maryborough to Hervey Bay (and back) all year round.