Related Routes

A Bustling Getaway to the Rural Escapes of Ipswich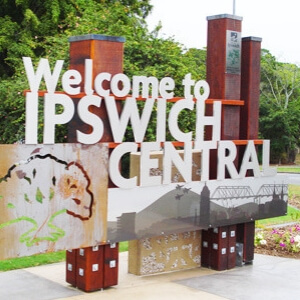 A train ride is the most common transport of choice from Brisbane to Ipswich. But if you prefer a longer and more entertaining ride, taking a 2-hour bus ride would be a fun idea. Sit back, relax and enjoy a trip down memory lane as you longingly embrace the appeal of the streets and corners of your trip from one Queensland beauty to another. With tons of exciting things to try and do, a short visit would not be enough to complete your Queensland experience.
There are hundreds of things to look forward too when traveling the scenic routes of Brisbane. The Scenic Rim lives up to its name. A region located an hour drive away from the bustling city, you'll be mesmerised with the hidden beauty the area offers. A visit to the Lamington National Park brings you closer to two local wineries worth your visit.
Cool may be the best adjective for Ipswich. This historic mining town has several landmark buildings, heritage regions and a funky café scene the region is proud of. There are grand old pubs and quirky cultural events that can keep you entertained all year round. Attractions to visits are also plenty and would be an ideal destination whether it's a day trip or a long weekend vacation. You can check out Deann's Coffee House, Urban Pantry and Cactus Espresso. Other joints you can visit include the Gift Emporium, Nourish and a dozen more German beer houses and retro shops.
There are several arguably interesting and entertaining places to dine and frolic in Ipswich. Rafter and Rose is a tiny historic shop located near a picturesque laneway near the Top of the Town heritage precinct. Dining options are plenty and you'll get a taste of the best of the local and international cuisine featured in the area.
Grab your camera and prepare some extra memory cards as you take pictures of your travel and adventure from Ipswich to Brisbane (or the other way around). Getting snap happy would not be a surprise as you take the road less travelled and discover the hidden beauty of nature and history surrounding Brisbane and the nearby regions.
Doesn't matter whatever time of the year you'll be visiting, you'll surely not get bored with some of the best things to do and explore next time you visit from Brisbane to Ipswich (and back) all year round.
Brisbane to Ipswich Bus
If you're traveling between Brisbane & Ipswich, be sure to catch Con-X-ion's buses to Ipswich from Brisbane for a hassle-free travel to your destination. Regular daily services are available. You get to choose times and pickup and dropoff points suitable to your requirements. Hop aboard, sit back and relax, and let Con-X-ion  transfer you in stylish comfort to your destination.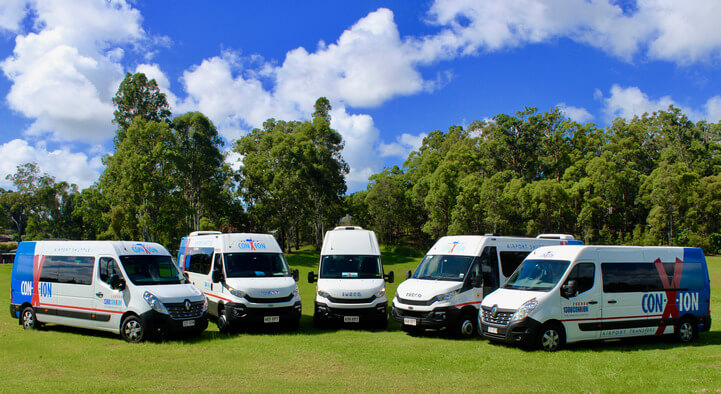 Top Things to Do & See for Brisbane <> Ipswich Trip

City Hall's Clock Tower

Feel the heritage of Brisbane and take a souvenir picture at the Brisbane City Hall. Considered as one of the tallest building in the city up until 1960, the building was built between 1920 and 1930. Free tours are hosted daily and runs every 15 minutes during opening hours. Get access to the original lift to get an eagle eye's view over King George Square and several other towers that are now situated around the area.
Mount Coot-tha

Another tourist spot that gives you access to Brisbane's mesmerising city skyline is the Mount Coot-tha. Rise and be one with angels as you captivate yourself with the horizon ahead. It would be ideal to visit and take a peak during the wee early hours. A trip before dawn would be ideal to see the beauty of the Earth itself as it chances from day to night or the other way around. A truly one of a kind experience on top of Mount Coot-tha.
Queen Street Mall

In need of retail therapy? You can enjoy this fun yet quite expensive experience at Queen Street Mall. Whether you are looking for souvenirs, clothes you can wear during your trip, dine or simply waste your time walking around enjoying the view and window shopping, the Queen Street Mall is the best place to be. Sit and watch the busy office workers or local pass by as you inhale a breathe of the city's busy wonder.
Daisy Hill Koala Centre

Located a few minutes south of Brisbane is the Daisy Hill Koala Centre. This destination is a home of Australia's iconic Koalas. The centre also sits within the Daisy Conservation Park. You would want a short walk through the bushland. If you want to have a close experience with these koalas, a visit to the Lone Pine Koala Sanctuary would give you that experience. Conclude your day with a lazily spent the afternoon via the Mirimar Cruises.

Ipswich Antique Centre

After building the wonderful Paddington Antique Centre, couples Heather and John Mildwaters decided to extend their love for beauty and the old world by building the Ipswich Antique Centre. The heritage listed Uniting Church Central Memorial Hall of Ispwich built in the 1895 was restored and now hosts an antique center, luring visitors, both locally and internationally to enjoy the city antiques and country pieces hosted in the area.
Nerima Gardens

A Japanese garden located at the historical Queens Park tucked away but blooms eternally to captivate locals and tourists is the Nerima Gardens. This retreat offers a sanctuary where you can simply enjoy picture perfect self-contained gardens nestled behind a caretake cottage that has been in the area for decades. There are several native Australian plants and winding paths and trees that would be perfect backdrops for your Instagram adventures.
River Heart Park Lands

A little oasis know as Bremer River sits like a small paradise at the River Heart Parklands. This region offers a zero-depth water playground, a football sized forest known as the Discovery Forest, a 25-meter flying fox adventure and a spider web styled climbing frame waiting for you to conquer. There are plenty of historical information along the boardwalks of the river as well as numerous river creatures projected on the surface of the river.
Orion Springfield Central

If you are situated for quite sometime in Ipswich, it pays to know how to visit Orion Springfield Central. Conveniently located near the heart of the region, the destination offers a vast option of shops and convenient car parking. Several local and international food court options are available in the area allowing you to grab a quick meal. Trying to watch a favourite movie set for the cinemas? The Orion Springfield Central has a great cinema to keep you entertained.
Who We Are
With over 30 years of experience in the field of transportation, Con-X-ion is a trusted provider of direct airport shuttle services within Australia. We also provide charter options and premium transport services in various parts of Queensland, as well as Sydney and Melbourne areas.
Our mission is to provide timely, comfortable, and convenient way to travel for each of our customer. Our proven track record as a direct shuttle and private transport and our unmatched customer service are what sets Con-X-ion apart in the industry.
Service excellence for more than 30 years, completed 10 million transfers -- and counting.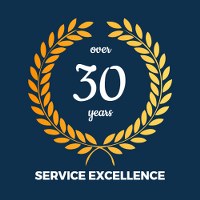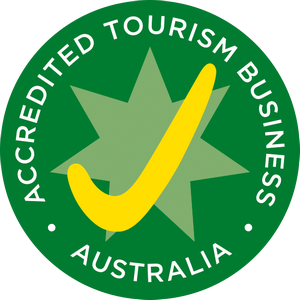 ARRIVAL PROCEDURE
All arriving passengers are to make their way to the Con-X-ion counter prior to collecting their luggage. The departure schedule will be displayed at the counter.
Passengers are required to be at the counter ready to depart 10 minutes prior to departure time.
Passengers are expected to actively look for their driver who will be wearing a blue shirt and red Con-x-ion hat.
If you require assistance, please phone 1300 266 946 or +61 7 5556 9888.
LATE FLIGHTS
Passengers arriving from delayed flights, who missed the last service of the day, are required to make alternative travel arrangements at their own expense. Passengers booked on/who missed the last service hour will be eligible for a refund for the unused service. If your flight has been delayed please contact Con-X-ion immediately on 1300 266 946.

*Please note: Our services are unable to wait for delayed flights or late passengers. Con-X-ion is not responsible for delayed flights.

 
DEPARTING PROCEDURE
Your service should arrive during the 20-minute window outlined on your confirmation. You must be ready and waiting for the entirety of your pick up window.
If you miss your allocated service please make contact with Con-x-ion directly on 1300 266 946 (Australian) or +61 7 5556 9888 (international) ASAP. Ask your hotel/concierge if you require assistance.
Please ensure your mobile is switched on in case we need to contact you.
Passengers that are not found may not be eligible for refund or reimbursement.
Please do not depart in a taxi without making contact with Con-x-ion first.