A Bustling Getaway to the Rural Escapes of Ipswich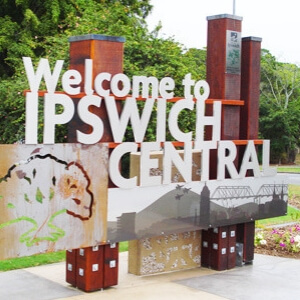 A train ride is the most common transport of choice from Brisbane to Ipswich. But if you prefer a longer and more entertaining ride, taking a 2-hour bus ride would be a fun idea. Sit back, relax and enjoy a trip down memory lane as you longingly embrace the appeal of the streets and corners of your trip from one Queensland beauty to another. With tons of exciting things to try and do, a short visit would not be enough to complete your Queensland experience.
There are hundreds of things to look forward too when traveling the scenic routes of Brisbane. The Scenic Rim lives up to its name. A region located an hour drive away from the bustling city, you'll be mesmerised with the hidden beauty the area offers. A visit to the Lamington National Park brings you closer to two local wineries worth your visit.
Cool may be the best adjective for Ipswich. This historic mining town has several landmark buildings, heritage regions and a funky café scene the region is proud of. There are grand old pubs and quirky cultural events that can keep you entertained all year round. Attractions to visits are also plenty and would be an ideal destination whether it's a day trip or a long weekend vacation. You can check out Deann's Coffee House, Urban Pantry and Cactus Espresso. Other joints you can visit include the Gift Emporium, Nourish and a dozen more German beer houses and retro shops.
There are several arguably interesting and entertaining places to dine and frolic in Ipswich. Rafter and Rose is a tiny historic shop located near a picturesque laneway near the Top of the Town heritage precinct. Dining options are plenty and you'll get a taste of the best of the local and international cuisine featured in the area.
Grab your camera and prepare some extra memory cards as you take pictures of your travel and adventure from Ipswich to Brisbane (or the other way around). Getting snap happy would not be a surprise as you take the road less travelled and discover the hidden beauty of nature and history surrounding Brisbane and the nearby regions.
Doesn't matter whatever time of the year you'll be visiting, you'll surely not get bored with some of the best things to do and explore next time you visit from Brisbane to Ipswich (and back) all year round.