Related Routes

From the Busy City to the Town that Saved Queensland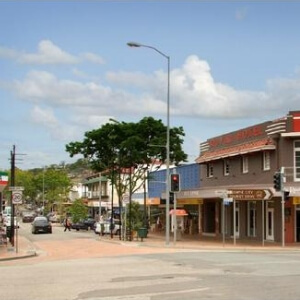 A bus from Brisbane to Gympie will take you almost three and a half hours, but the long trip is so worth it. Gympie is popularly known as the town that saved Queensland. To experience a different ambiance for a holiday, you would want to visit this agricultural district where tropical fruits, macadamia nuts, vegetables, piggeries, and cattles abode. The experience from one busy city to a quaint town near Mary River would be a great vacation adventure you should not miss.
The historical appeal that Gympie is known for is worthy of your trip from Brisbane to Gympie. It is where Gold was discovered back in the 1800s, a monumental event that started the historical Gold Rush and saved the whole of Queensland from bankruptcy. The small town grew and people started to come in. The original buildings are a reminder of those glorious days at present.
Travel back in time and enjoy the 19th century architecture featured at the Mary Street located at the heart of the town. There are also plenty of Heritage Walks you could check out to get a complete and comprehensive tour of the region. You can later on dig in a good meal or enjoy a bottle or two in one of the cafes and pubs in the area. A perfect spot for your souvenir photos or where you can simply take in the beauty of nature would be at the Memorial Park where the Jacaranda Trees can be enjoyed during springtime. Gympie welcomes you to a country atmosphere that you would want to experience while traveling in the land down under.
Brisbane is a sight that has caught the hearts of many tourists and locals in Australia. There's plenty of things to do, activities that are created with the intention of keeping visitors entertained. Water activities are some of the most sought after form of entertainment in Brisbane. You can either experience whale watching or simply take a relaxing cruise by the popular Brisbane River.
Nature adventures are also plenty in Brisbane. You can try visiting the Moreton Shipwreck or the Sand Dunes for a day trip. Fraser Island is also located just a few minutes away from the busy streets of Brisbane. Rainforests are also a favoured destination in the capital city. The Glow Worm Cave can keep kids and adults alike enchanted to keep coming back to Brisbane.
Doesn't matter whatever time of the year you'll be visiting, you'll surely not get bored with some of the best things to do and explore next time you visit from Brisbane to Gympie (and back) all year round.
Bus from Brisbane to Gympie
If you're traveling between Gympie & Brisbane, be sure to catch Con-X-ion's Brisbane to Gympie bus for a hassle-free travel to your destination. Regular daily services are available so you get to choose times and pickup and dropoff points suitable to your requirements. Hop aboard, sit back and relax, and let Con-X-ion  transfer you in stylish comfort to your destination.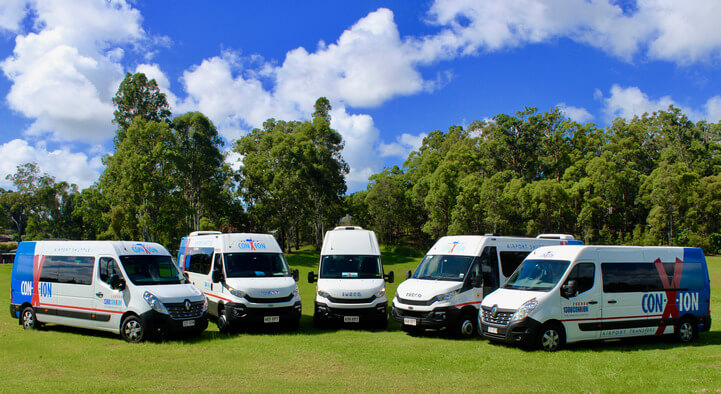 Top Things to Do & See for Brisbane <> Gympie Trip

Mount Coot-tha Adventure

Brisbane is proud to showcase its amazing skyline through an exciting hike at the Mount Coot-tha. Be captivated by one of Brisbane's popular horizon where you can welcome the mornings or enjoy a leisurely afternoon. However, we suggest you to schedule your visits during the early mornings to be captivated with the sun rising for Brisbane. You'll have to bring your best camera to keep memories from this beautiful place.
The Clock Tower at the City Hall

See a piece of history and imagine yourself in old world Brisbane by taking a tour at the Brisbane City Hall. What's to see? The building was once the highest building in the city during the 60s and can still give you access to an eagle eye view of the King George Square as well as several other point areas in the city. Free tours are hosted every 15 minutes during opening hours of the City Hall. A souvenir picture at the Clock Tower would be ideal.
Queen Street Mall

A stroll at the Queen Street Mall would be a perfect way to chase your blues away and enjoy some window shopping or retail therapy. Bring home souvenirs or get an outfit for your trip. Dining options are also plenty and you can blend easily with fellow tourists and the locals. If you are up for some movies, the Queen Street Mall is the right place to go. Some events and programs are also hosted from time to time.
Daisy Hill Koala Center
A trip to Australia would be incomplete without a close encounter with its iconic Koalas. Located just a short drive at the southern part of Brisbane is the Daily Hill Koala Centre. A conservation park, the Daisy Conservation Park is also located in the area. You'll be close to nature and you'll enjoy a fair share of the flora and fauna of the area. If you are up for some time on the sea, a cruise that concludes at the Lone Pine Koala Sanctuary would be an ideal activity for you.

Big Kart Track

An adrenaline-packed adventure perfect for the whole family would fill your holiday with a lot of fun at the Big Kart Track in Gympie. Just a few kilometers away from central Gympie, you can enjoy access to this excitement-filled track all days of the week. If the track is not your type of entertainment. You might want to try out the arcade games that are also featured in the area. A cafe can keep you full after all the fun and excitement in the area.
Maleny Botanic Gardens

Also known as the Jewel of Maleny, the Maleny Botanic Gardens gives justice to the spectacular flora and fauna of Gympie. You'll never get enough of the beautiful gardens that boasts of a huge 14 acres of colourful plants, waterfalls, lakes, and a picnic area perfect for couples and families visiting the area. Open to the public during weekends and during public holidays, you will definitely have one of your best experiences in Gympie here.
Mary Valley

Nature adventures would be best experienced at the Mary Valley. There are numerous activities you can do such as camping, bushwalking, fishing, water activities, and 4-wheel driving. Mary Valley is also host to a friendly farming community that is situated right at the very heart of Gympie. The area offers a lot of sightseeing areas and nature discovering. National parks are also plenty and would definitely complete your day trips.
The Ginger Factory

Another family-friendly destination located just a few minutes drive away from central Gympie is the Ginger Factory. Homed in Yandina, the place is filled with gift shops, cafes, rides for kids and the kids at heart as well as lush beautiful gardens. There are a lot of things to do and activities to try while in the premises. The Ginger Factory is also host to a Bee Show where an informative demonstration on how bees make honey is showcased.
Who We Are
With over 30 years of experience in the field of transportation, Con-X-ion is a trusted provider of direct airport shuttle services within Australia. We also provide charter options and premium transport services in various parts of Queensland, as well as Sydney and Melbourne areas.
Our mission is to provide timely, comfortable, and convenient way to travel for each of our customer. Our proven track record as a direct shuttle and private transport and our unmatched customer service are what sets Con-X-ion apart in the industry.
Service excellence for more than 30 years, completed 10 million transfers -- and counting.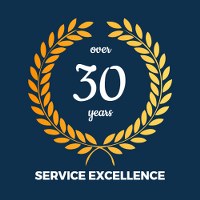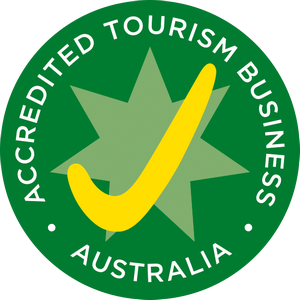 ARRIVAL PROCEDURE
All arriving passengers are to make their way to the Con-X-ion counter prior to collecting their luggage. The departure schedule will be displayed at the counter.
Passengers are required to be at the counter ready to depart 10 minutes prior to departure time.
Passengers are expected to actively look for their driver who will be wearing a blue shirt and red Con-x-ion hat.
If you require assistance, please phone 1300 266 946 or +61 7 5556 9888.
LATE FLIGHTS
Passengers arriving from delayed flights, who missed the last service of the day, are required to make alternative travel arrangements at their own expense. Passengers booked on/who missed the last service hour will be eligible for a refund for the unused service. If your flight has been delayed please contact Con-X-ion immediately on 1300 266 946.

*Please note: Our services are unable to wait for delayed flights or late passengers. Con-X-ion is not responsible for delayed flights.

 
DEPARTING PROCEDURE
Your service should arrive during the 20-minute window outlined on your confirmation. You must be ready and waiting for the entirety of your pick up window.
If you miss your allocated service please make contact with Con-x-ion directly on 1300 266 946 (Australian) or +61 7 5556 9888 (international) ASAP. Ask your hotel/concierge if you require assistance.
Please ensure your mobile is switched on in case we need to contact you.
Passengers that are not found may not be eligible for refund or reimbursement.
Please do not depart in a taxi without making contact with Con-x-ion first.