From the Busy City to the Town that Saved Queensland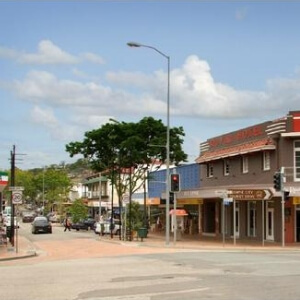 A bus from Brisbane to Gympie will take you almost three and a half hours, but the long trip is so worth it. Gympie is popularly known as the town that saved Queensland. To experience a different ambiance for a holiday, you would want to visit this agricultural district where tropical fruits, macadamia nuts, vegetables, piggeries, and cattles abode. The experience from one busy city to a quaint town near Mary River would be a great vacation adventure you should not miss.
The historical appeal that Gympie is known for is worthy of your trip from Brisbane to Gympie. It is where Gold was discovered back in the 1800s, a monumental event that started the historical Gold Rush and saved the whole of Queensland from bankruptcy. The small town grew and people started to come in. The original buildings are a reminder of those glorious days at present.
Travel back in time and enjoy the 19th century architecture featured at the Mary Street located at the heart of the town. There are also plenty of Heritage Walks you could check out to get a complete and comprehensive tour of the region. You can later on dig in a good meal or enjoy a bottle or two in one of the cafes and pubs in the area. A perfect spot for your souvenir photos or where you can simply take in the beauty of nature would be at the Memorial Park where the Jacaranda Trees can be enjoyed during springtime. Gympie welcomes you to a country atmosphere that you would want to experience while traveling in the land down under.
Brisbane is a sight that has caught the hearts of many tourists and locals in Australia. There's plenty of things to do, activities that are created with the intention of keeping visitors entertained. Water activities are some of the most sought after form of entertainment in Brisbane. You can either experience whale watching or simply take a relaxing cruise by the popular Brisbane River.
Nature adventures are also plenty in Brisbane. You can try visiting the Moreton Shipwreck or the Sand Dunes for a day trip. Fraser Island is also located just a few minutes away from the busy streets of Brisbane. Rainforests are also a favoured destination in the capital city. The Glow Worm Cave can keep kids and adults alike enchanted to keep coming back to Brisbane.
Doesn't matter whatever time of the year you'll be visiting, you'll surely not get bored with some of the best things to do and explore next time you visit from Brisbane to Gympie (and back) all year round.