Step in to Queensland's Most Populous City to the Land of Mary Poppins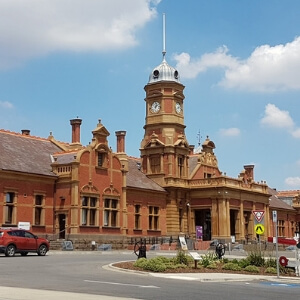 With an amazing climate all throughout the year, Brisbane is one of the best destinations you can go when visiting the land down under. A 3-hour bus ride from Brisbane to Maryborough will take you into a new dimension. Considered as the Heritage City of Queensland, the urban area is one of the best places to go to get a huge dose of history, archeology and a close contact to Maryborough's rich culture.
There is a variety of fun and entertaining things to do while in Brisbane. From historic homes you can visit to botanic gardens and animal sanctuaries, you will never run out of things to do. A bike tour would be the best way to familiarise yourself with the city. The Brisbane River is an iconic staple within the city you should never miss.
Instagram worthy pictures can easily be snapped within the city. You can have Australia's best buildings and structures as your background view. The historic Windmills, one of Brisbane's oldest building would ideally be the first destination on your list. The Story Bridge is another structure to conquer. You can either take a picture on top as you enjoy the entire view of Brisbane or take a picture from afar. The Newstead House Gardens, one of Brisbane oldest residence offers the best nostalgic destination in the area. The towering Wheel of Brisbane is an oversized ferris wheel that gives you the best access to the most astonishing views in the city.
History and culture are rich and valued in the inland city of Maryborough. Located 255 miles away from the city of Brisbane, is located near Queensland's Fraser Coast. Popularly known as the home of PJ Travers, the creator or Mary Poppins, you'll see and experience a lot of Poppin-related activities and festivities in the area.
There are a lot of museums and libraries you can visit within this inland city. The Bauer & Wiles Memorial Fountain is a tourist spot you should not miss – due to its role in the city's pneumonic plague back in the early 1900s. The Duncan Chapman Memorial also features a huge deal in terms of authentic insiders pertaining to Maryborough's awesome history.
Doesn't matter whatever time of the year you'll be visiting, you'll surely not get bored with some of the best things to do and explore next time you visit from Brisbane to Maryborough (and back) all year round.