Related Routes

Step in to Queensland's Most Populous City to the Land of Mary Poppins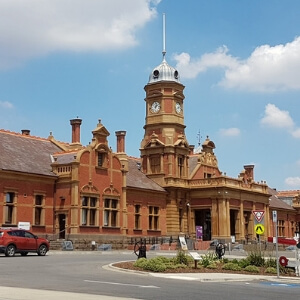 With an amazing climate all throughout the year, Brisbane is one of the best destinations you can go when visiting the land down under. A 3-hour bus ride from Brisbane to Maryborough will take you into a new dimension. Considered as the Heritage City of Queensland, the urban area is one of the best places to go to get a huge dose of history, archeology and a close contact to Maryborough's rich culture.
There is a variety of fun and entertaining things to do while in Brisbane. From historic homes you can visit to botanic gardens and animal sanctuaries, you will never run out of things to do. A bike tour would be the best way to familiarise yourself with the city. The Brisbane River is an iconic staple within the city you should never miss.
Instagram worthy pictures can easily be snapped within the city. You can have Australia's best buildings and structures as your background view. The historic Windmills, one of Brisbane's oldest building would ideally be the first destination on your list. The Story Bridge is another structure to conquer. You can either take a picture on top as you enjoy the entire view of Brisbane or take a picture from afar. The Newstead House Gardens, one of Brisbane oldest residence offers the best nostalgic destination in the area. The towering Wheel of Brisbane is an oversized ferris wheel that gives you the best access to the most astonishing views in the city.
History and culture are rich and valued in the inland city of Maryborough. Located 255 miles away from the city of Brisbane, is located near Queensland's Fraser Coast. Popularly known as the home of PJ Travers, the creator or Mary Poppins, you'll see and experience a lot of Poppin-related activities and festivities in the area.
There are a lot of museums and libraries you can visit within this inland city. The Bauer & Wiles Memorial Fountain is a tourist spot you should not miss – due to its role in the city's pneumonic plague back in the early 1900s. The Duncan Chapman Memorial also features a huge deal in terms of authentic insiders pertaining to Maryborough's awesome history.
Doesn't matter whatever time of the year you'll be visiting, you'll surely not get bored with some of the best things to do and explore next time you visit from Brisbane to Maryborough (and back) all year round.
Brisbane to Maryborough Bus
If you're traveling between Brisbane & Maryborough, be sure to catch Con-X-ion's buses from Brisbane  to Maryborough for a hassle-free travel to your destination. Regular daily services are available. You get to choose times and pickup and dropoff points suitable to your requirements. Hop aboard, sit back and relax, and let Con-X-ion  transfer you in stylish comfort to your destination.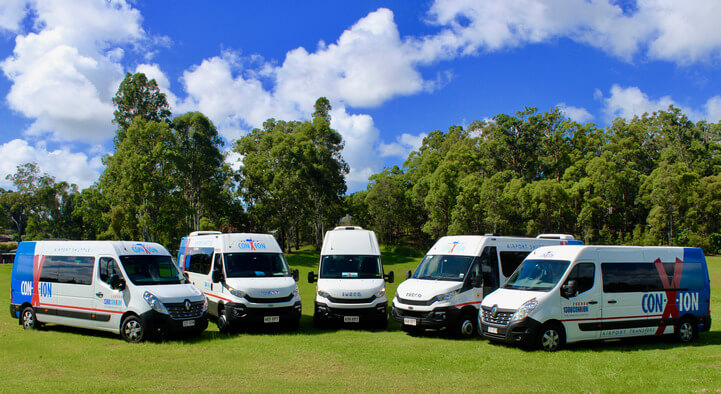 Top Things to Do & See for Brisbane <> Maryborough Trip

Gondwana Rainforest

Close to nature experiences are plenty within the famed city of Brisbane. One of the must-see destinations is the World Heritage Gondwana Rainforest. It features a mesmerising waterfall and a nature-built bridge. Tours available in the rainforest also include a tour at the Glow Work Caves located at the Cedar Creek. A winery restaurant overlooking the vineyard is a conveniently located inside the heritage site for you to enjoy.
Byron Bay Tandem Sky Dive

Enjoy an adrenaline rush as you enjoy a spectacular 60-second free fall from 15,000 feet above ground as you experience skydiving at Byron Bay. Control your adrenaline rush to be able to see the sights above Byron Bay lighthouse and the while of Byron Bay with the 20-minute tandem flight experience. Float in the air together with a trained professional under a canopy of colours. A skydiving certificate is available at the end of this thrilling ride.
Beer Brewery Tours

The famous XXXX beer has secrets, yet to be revealed via a 90-minute guided tour in Brisbane. Learn the art of beer making and discover the secret formula that made the 136-year old brew perfect. Enjoy beer tasting while walking through the history of the brewing process Brisbane is proud of. You're your will be concluded with a trip to the Brewery Restaurant where you can feast on good food and more fresh beers to boot!
Australia Zoo Tours from Brisbane

Explore Australia's fauna for a full 5 hour of intimate adventure inside the Australia Zoo. The trip, perfect for groups and families will allow you to travel in style, seated in a luxury air-conditioned vehicle as you listen to your guide. Daily animal shows are also available in the vicinity making it the best experience you can offer your kids while in Brisbane. A visit to the famous Glass Mountains Lookout is also included in the tour.

Maryborough Military and Colonial Museum

One of the iconic details about Maryborough is its proud military history. See and understand the city's military tradition when you visit the Maryborough Military and Colonial Museum. There are several award winning and original works housed inside the museum including the VC earned by Marbourough's own Keith Payne, during the Vietnam war. Located opposite the Town Hall on Kent Street, it's a destination you could not miss.
Fraser Coast Wildlife Sanctuary

If you prefer a more private audience together with the native animals in Maryborough, it would be ideal to visit the Fraser Coast Wildlife Sanctuary. There are several native parrots, wallabies, snakes, kangaroos and other native animals situated in the area. The sanctuary has been recently improved and renovated to be able to keep the animal's habitat close to its natural form. A close encounter with Dingos and reptiles will cost you anywhere from $5 to $10.
Brennan and Geraghty's Store Museum

A trip back in time is guaranteed via a visit at the Breannan and Geraghty's Store Museum. A half a century old store purchased and restores by the National trust sends you back to memory lane. Volunteers gives tourists and visitors insight on how the store was way ahead the type of retail system back in the old days. You'll get an insightful experience and history lesson the moment you step in this museum.
Gatakers Artspace

Get a taste of Maryboroughs modern art in the small Gatakers Artspace in Kent Street. There is always and exhibit to see inside this small quaint art gallery. It would be an ideal destination during those lazy afternoons after enjoying a sumptuous lunch around the city or during those rare rain showers in the city. It's a great place to see support local artists in Maryborough. There's a variety of art types displayed so a second and a third visit is a must.
Who We Are
With over 30 years of experience in the field of transportation, Con-X-ion is a trusted provider of direct airport shuttle services within Australia. We also provide charter options and premium transport services in various parts of Queensland, as well as Sydney and Melbourne areas.
Our mission is to provide timely, comfortable, and convenient way to travel for each of our customer. Our proven track record as a direct shuttle and private transport and our unmatched customer service are what sets Con-X-ion apart in the industry.
Service excellence for more than 30 years, completed 10 million transfers -- and counting.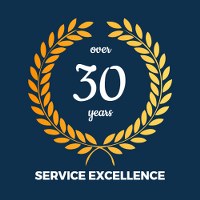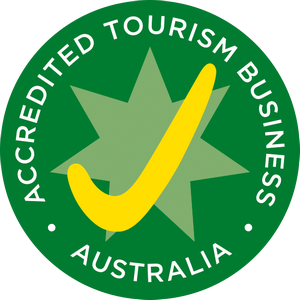 ARRIVAL PROCEDURE
All arriving passengers are to make their way to the Con-X-ion counter prior to collecting their luggage. The departure schedule will be displayed at the counter.
Passengers are required to be at the counter ready to depart 10 minutes prior to departure time.
Passengers are expected to actively look for their driver who will be wearing a blue shirt and red Con-x-ion hat.
If you require assistance, please phone 1300 266 946 or +61 7 5556 9888.
LATE FLIGHTS
Passengers arriving from delayed flights, who missed the last service of the day, are required to make alternative travel arrangements at their own expense. Passengers booked on/who missed the last service hour will be eligible for a refund for the unused service. If your flight has been delayed please contact Con-X-ion immediately on 1300 266 946.

*Please note: Our services are unable to wait for delayed flights or late passengers. Con-X-ion is not responsible for delayed flights.

 
DEPARTING PROCEDURE
Your service should arrive during the 20-minute window outlined on your confirmation. You must be ready and waiting for the entirety of your pick up window.
If you miss your allocated service please make contact with Con-x-ion directly on 1300 266 946 (Australian) or +61 7 5556 9888 (international) ASAP. Ask your hotel/concierge if you require assistance.
Please ensure your mobile is switched on in case we need to contact you.
Passengers that are not found may not be eligible for refund or reimbursement.
Please do not depart in a taxi without making contact with Con-x-ion first.