An Adventure from Australia's East Coast to the Darling Downs of Australia
A trip from the metropolitan region located at the south of Brisbane right at the heart of east coast brings you to the Gold Coast. With its famed pristine beaches and surfing spots, you'll have plenty of reasons to enjoy and stay. A Gold Coast to Toowoomba Bus Service takes you to something even more. Your next stop, Toowoomba would give you a relaxing and enticing experience of the simple life.
A trip back memory lane is what you'll get to enjoy during your visit to Toowoomba. Also known as the Darling Down region of Queensland, Australia, the region is known for its colonial-era appeal and its popular horse drawn carriages. The Cobb & Co Museum is one of the best destinations when you travel from Gold Coast to Toowoomba.
Homesteads in all their colonial beauty are a plenty at the Toowoomba. The most popular one among these homesteads in the Royal Bull's Head Inn. It is an 1800 built landmark that hosts the best colonial-era memorabilia and display in the region. Located at the north eastern region is the Ravensbourne National Park. The park is home to several towering red cedars and a redeeming and enchanting rainforest. If you are up for more adventures close to nature, a visit to the Crows Nest National Park gives you access to the Crows Nest Falls, a eucalyptus forest and granite boulders worthy of your Instagram moments.
Fun, games and outdoor fun is what you'll get to enjoy in Gold Coast. You can try out a hot air balloon ride right before the sun shines to get a bird's eye-view of the stunning region. If you're up for a more relaxing experience, Dracula's Cabaret Restaurant or several theme parks located in the area can keep your days and night busy and entertained.
Kids and adult alike would love spending time at the numerous theme parks located in Gold Coast. Take time to explore Sea World, Movie World and the Wet and Wild. Several dining options are also available. Or you might as well enjoy dining and adventure as you try one of the Day Cruises available daily tagged with an affordable price.
Doesn't matter whatever time of the year you'll be visiting, you'll surely not get bored with some of the best things to do and explore next time you visit from Gold Coast to Toowoomba (and back) all year round.
Gold Coast to Toowoomba Bus
If you're traveling between Toowoomba & Gold Coast, be sure to catch Con-X-ion's buses from Gold Coast to Toowoomba for a hassle-free travel to your destination. Regular daily services are available. You get to choose times and pickup and dropoff points suitable to your requirements. Hop aboard, sit back and relax, and let Con-X-ion  transfer you in stylish comfort to your destination.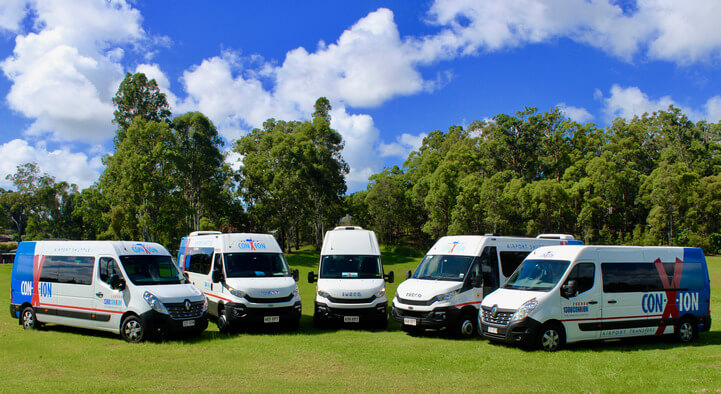 Top Things to Do & See for Gold Coast <> Toowoomba Trip

Currumbin Wildlife Sanctuary

Looking to experience a close encounter with Australia's finest fauna? You'll be able to get access to the native animals, mostly endemic to Australia at the Currumbin Wildlife Sanctuary. See the colourful lorikeets, one of the favourite attractions in the sanctuary. You'll also learn more about the native animals in the region through the talks and animal shows hosted by keepers in the area.
Tamborine Mountain 4WD Ecotour

One of the best ways to spend your holidays in Gold Coast is by getting closer to nature. Explore the hinterland and enjoy a full-day of guided tour at the Lamington National Park. Access the remote tracks via a 4-wheel drive and then explore the Tamborine Mountain as you reach the summit and explore the subtropical rainforest. A traditional Aussie barbeque concludes your eco-adventure in Gold Coast.
HOTA – Home of The Arts

Your craving for the arts and culture is just a step away from becoming a realisation at the HOTA or the Home of the Arts. Located within the parklands and situated near the Surfers Paradise lakes, the vicinity is a place where you can star gaze, watch live performances, watch cinema and enjoy art. You can also take lake-side strolls and recuperate your creative juices in their unique outdoor stage.
Infinity Attraction

It's time to challenge your senses and literally ignite your imagination when you take a step inside the Infinity Attraction. Here you can see mind-blowing and spectacular worlds of wonder. It's an interactive fun house, a dreamlike destination that gives you a glimpse of the future at present time. The destination features 20 multi-sensual environments decorated with special effects, groovy music and spectacular illusions to keep you entertained and coming back.

Toowoomba Photographic Society

Located opposite Queen's Park, next to the Park House Café, you'll find the Toowoomba Photographic Society. Here you can learn more about photography or hone the basic skills that you already have. The helpful volunteers at the Toowoomba Photographic Society will help you achieve that. Memberships are open to rookie, amateurs and professional photographers. A fruitful experience you might want to check out when you stay at Toowoomba.
Wrought Iron Workshop

Find yourself immersed into a one of a kind experiences as you enter the world of traditional blacksmithing at the Ironic Art: Wrought Iron Workshop. Here you'll meet Kym Duff and be inspired with his unique craftmanship. Artworks includes works of arts made from all grades of steel with repetitive and varying styles depending on a client's request. You can watch him in action where his workshop is open to all visitors, local and tourists alike.
Cowboy Up Horse Riding

Take a trip at Emu Creek via Toowoomba and giddy up as you experience horseback riding at its finest. The local trails surrounded by the working cattle properties hosts to a picturesque farmland and mountain ranges perfect for some cowboy horse riding experience. Grab your har and saddle up as you ride into the sunset, or the sunrise with the wonderful and mesmerising birdlife and wallabies located nearby.
Picnic Point

Travel a few minutes west of Brisbane at the Toowoomba's outskirts and bring the whole family or even travel solo to the Picnic Point lookout. You can enjoy munching lunch or lazily sip a cup of coffee in one of the several cafes located in the area. There are plenty of children's playgrounds around so it's a family-friendly destination you should not miss. There's a hand-carved witch forest in the area and will not disappoint your visit.
Who We Are
With over 30 years of experience in the field of transportation, Con-X-ion is a trusted provider of direct airport shuttle services within Australia. We also provide charter options and premium transport services in various parts of Queensland, as well as Sydney and Melbourne areas.
Our mission is to provide timely, comfortable, and convenient way to travel for each of our customer. Our proven track record as a direct shuttle and private transport and our unmatched customer service are what sets Con-X-ion apart in the industry.
Service excellence for more than 30 years, completed 10 million transfers -- and counting.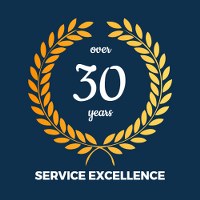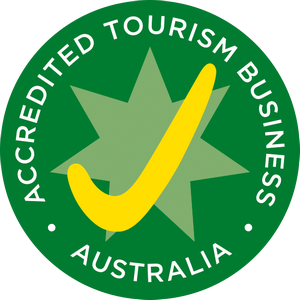 ARRIVAL PROCEDURE
All arriving passengers are to make their way to the Con-X-ion counter prior to collecting their luggage. The departure schedule will be displayed at the counter.
Passengers are required to be at the counter ready to depart 10 minutes prior to departure time.
Passengers are expected to actively look for their driver who will be wearing a blue shirt and red Con-x-ion hat.
If you require assistance, please phone 1300 266 946 or +61 7 5556 9888.
LATE FLIGHTS
Passengers arriving from delayed flights, who missed the last service of the day, are required to make alternative travel arrangements at their own expense. Passengers booked on/who missed the last service hour will be eligible for a refund for the unused service. If your flight has been delayed please contact Con-X-ion immediately on 1300 266 946.

*Please note: Our services are unable to wait for delayed flights or late passengers. Con-X-ion is not responsible for delayed flights.

 
DEPARTING PROCEDURE
Your service should arrive during the 20-minute window outlined on your confirmation. You must be ready and waiting for the entirety of your pick up window.
If you miss your allocated service please make contact with Con-x-ion directly on 1300 266 946 (Australian) or +61 7 5556 9888 (international) ASAP. Ask your hotel/concierge if you require assistance.
Please ensure your mobile is switched on in case we need to contact you.
Passengers that are not found may not be eligible for refund or reimbursement.
Please do not depart in a taxi without making contact with Con-x-ion first.