Gympie: Fave Tropical Destination with Touches of History
Gympie is a quaint, charming town at the Wide Bay-Burnett District that lies directly on the Mary River. Despite floods that periodically affect the area, it has become one of the top destinations for quick escapes and long lingering rejuvenating holidays in Queensland. This unusual town has many stories and adventures for you to discover.
The city plays a big role in being the agricultural district of Wide Bay Burnett. It is the main source of tropical fruits, fresh produce, cattle, and pork; it also has one of the largest dairy industries in the region.
Top Things To Do and See in Gympie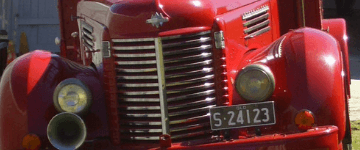 Museum Visits and Historical Tours
In a city rich in historical tours, museums, and stories to tell, you should take time in taking in and understanding the past that led to what Gympie is today. Gold mining is a vital part of the region's history and the whole of QLD, something you would learn about in the city's historical route.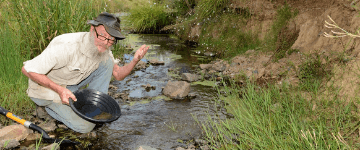 Trails and Nature Adventures
Gympie has a lot of outdoor and nature activities to offer. You can even try out Gold fossicking at the Mary River and maybe you'll get lucky and find pieces of gold by the river. Hiking trails, lakes, forest and recreational areas will keep you busy under the sun in the region.
Holiday for the Whole Fam
Family trips and holidays would have a perfect setting in Gympie. Allow your kids to get close to the animals in the zoos, sanctuaries, and farms available in the region. Take souvenir pictures of your family bonding in these scenic and fun destinations.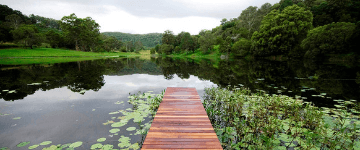 Fishing Tours and Boating
Being close to the water is another positive feature Gympie offers, making it a perfect destination for water lovers.You can fish by the sea or lakes in the area, grab a kayak, or ride a boat to discover hidden groves and enchanting waterways in the region.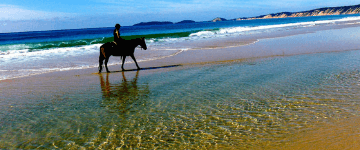 Outdoor Activities by the Beach
The beach has many fun activities to offer in Gympie. You can ride a horse and gallop like a prince or princess by the shore as the sun slowly goes down the horizon. Surfing lessons can be also accessed by the coast with professionals ready to give you a helping hand.
Skydiving Adventures
Ready to conquer the skies and see Gympie in a different light? Skydiving is just the activity for you. Jump thousands of feet from the air with a professional skydiver as you tandem and take in this one-of-a-lifetime experience. Definitely thrilling adventure.
Eat & Drink

Dining is quite enjoyable and versatile in Gympie. There are plenty of cafes, restaurants, pubs, food-to-go, and coffee shops to relax and dine in the area. Flavours are also plenty. There's a wide collection of international cuisine featured in the town. There's Asian, American, Mexican, and European delicacies available all around town. Cafes are also quite a favourite. You can drink down your favourite coffee or enjoy wine and fine dining -- at a reasonable price worth a second visit! Takeaways are also plenty, so you can easily grab and go to enjoy the outdoors more while exploring a variety of Gympie restaurants.
Stay

A holiday vacation would be incomplete unless you find a Gympie accommodation you can call home. There are plenty of great places to book ahead to make your stay in the town comfortable. Book early, especially during peak seasons to secure a place to stay amongst the crowd. You can stay in cottages, apartments, traditional hotels, and hostels for a more budget-friendly option. Hotels are also conveniently located near business centers and attractions, making getting around easier for you. You'll find plenty of hotels near the Mary River and the downtown CBD of the region.
How to Get Here
Gympie can be conveniently reached via multiple transportation options from different points in Australia. The town has a regional airport, the Kybong Aerodrome, although some tourists would travel to Hervey Bay Airport and then will take a bus or a car to get to Gympie. From the Gold Coast, it will only take less than 3-hour driving to reach Gympie You can also reach Gympie from Brisbane via a train ride. Transfers from the train station to the main central business can be completed via the bus service that connects with every train. Shuttle transfers are also available to/from Brisbane and Gympie, with connecting services at the Brisbane Airport.
Getting Around Gympie
The bus is the most common public transportation available in Gympie. There is a network map for bus services around the town so you better get a copy or head to their website to familiarise yourself with the bus routes. Renting a car would still be the most convenient way to get around the region and travel on your own time and convenience. Walking from one heritage site to another is also convenient as there are many alleys and sidewalks created mainly for heritage walks and tours. You can also arrange a shuttle service from your hotel to easily get around and reach scenic places and recreational facilities around Gympie.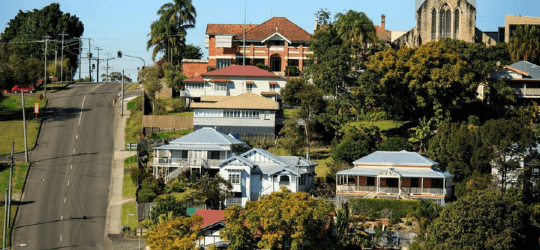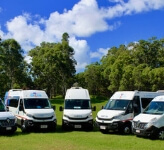 Ready to explore Gympie and surrounds?
Con-X-ion (along with our partner transport provider) offer daily shuttle transfers to and from Gympie and nearby Fraser Coast areas. Book your Gympie transfers today so we can get you hassle-free and on time to your destination, every time.