A Fusion of Partying and Relaxation from Gold Coast to Surfers Paradise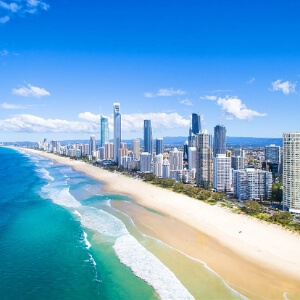 A trip from Gold Coast to Surfers Paradise gives you access to the golden beaches and annual festivities perfect for the part atmosphere. You can also enjoy a series of thrilling theme parks, several brilliant activities, sights and mostly experiences. A Gold Coast Airport to Surfers Paradise transport will usually take less than an hour but the view and the experience along the way are memories you can keep from your trip.
The party scene is what Gold Coast is best known for. You can simply break free, forget about your inhibitions and let your hair down in one of the many local hotspots in the city. Gold Coast is known to be Australia's finest holiday destination perfect for both families and single tourists alike. With endless possibilities and things to do in Gold Coast, you might want to get your own backyard and stay.
The Gold Coast is home to the globe's largest subtropical forest. The hinterland is indeed a destination you should not miss. Learn about the Australian flora and fauna when you head to the Currrumbin Wildlife Sanctuary. You'll be able to see the popular Australian kangaroo, koala as well crocodiles and other native fauna in the area. You might as well enjoy the local scene and visit the local stores and restaurants where you can find great souvenirs and dive into great cuisines. With flights to Gold Coast to Surfers Paradise getting cheaper, the two would be the best starting point for your one of a kind adventure in Australia.
Surfer Paradise is home to as equally awesome activities and experiences to discover. The popular Wax Museum is located at the very heart of Surfer Paradise. You can also get easy access to family-friendly adventures at the Slingshot and Vomatron Amusement Rides as well as the Quack R Duck.
Adventure seekers can visit the Ripley's Believe It or Not Odditorium, Aqua Duck Tours and the 7D Cinema. River cruises and the Sky Point Climb are tourist favourites you shouldn't miss. The Tamborine Forest Skywalk is a offers a less exhilarating experience than the other theme parks in the main city. Whichever your preference is, you'll find an adventure perfect for your much needed vacation.
Doesn't matter whatever time of the year you'll be visiting, you'll surely not get bored with some of the best things to do and explore next time you visit from Gold Coast Airport to Surfers Paradise (and back) all year round.
Bus from Gold Coast Airport to Surfers Paradise
If you're traveling between Gold Coast & Surfers Paradise, be sure to catch Con-X-ion's bus from Surfers Paradise to Gold Coast Airport for a hassle-free travel to your destination. Regular daily services are available Surfers Paradise to/from Gold Coast Airports. You get to choose times and pickup and dropoff points suitable to your requirements. Hop aboard, sit back and relax, and let Con-X-ion  transfer you in stylish comfort to your destination.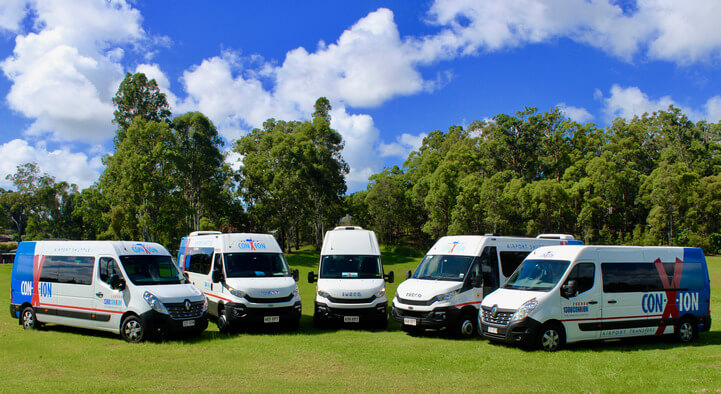 Top Things to Do & See for Gold Coast Airport <> Surfers Paradise Trip

Hot Air Ballooning

Enjoy the view and watch the sun reflect with a myriad of colors as you take a flight above the Gold Coast hinterland and mountains. A hot air balloon ride is a wondrous adventure and a great way to navigate the canals, waterways and the busy streets and alleys of the city. Your licensed and experienced pilots will navigate you to the best adventure of your life. Enjoy a champagne buffet breakfast afterwards at the Chelo's Restaurant.
Theme Park Adventures
Enjoying a quality time with your family on a vacation would be incomplete without a visit to a theme park. Get an unlimited pass to best theme parks in the area and enjoy unlimited entries to the Warner Brothers Movie World, Sea World, The Wet and Wild and the Paradise Country. Kids under the age of three are free of charge so you can tag along your little ones, have a blast and still have extra cash for souvenirs.
Parasailing and Paddle Boarding

Your outdoor spirit will be satiated and have an exhilarating experience as you discover the picturesque side of the Gold Coast through a flight on a parasail. Bring your best bud and feel the thrill of being 100 meters above the pristine beaches of Main Beach. A stand-up paddle board experience would be a great water alternative for those who are faint at heart. Nevertheless, you'll get to enjoy outdoors with these activities.
V8 Buggy Intro Drive Adventure

Experience the best outdoor adventure in Gold Coast by driving 10 laps on a V8 buggy. You'll be going for a second round after feeling the first and the speed on the track with a seasoned pro buggy driver on your side. Two laps will be driven by a pro and the rest will be yours to conquer. Complete with safety fears and overalls, you'll feel like and expert off road drive afterwards. You'll get a certificate of completion afterwards.

Surfers Paradise Beachfront Market

Dedicate your Wednesday, Friday and Sunday night for treasure hunting in the bargains and shops along the Surfers Paradise Beachfront Markets. Explore a wide array of premium products, jewelries, accessories, fashion items, artworks, beauty products and even home wares and photographs. You'll spot a nice souvenir for your love ones at home. You can later dine at one of the many restaurants and cafes located along the markets.
Surfers Paradise River Cruises

One of the best ways to maximise your vacation in Surfers Paradise is simply by taking a cruise in the city canals, waterways and Broadwater. There are daily schedules departing Surfers Paradise Enjoy a wide array of snacks, tea or coffee as well as a sumptuous dinner included on your cruise trip. You can even host a private cruise for your friends or love ones. Whether it's a children party, a work function or a simple get together, the experience is a sure delight for everyone.
Sling Shot and Vomatron Amusement Rides

What would it feel to be thrown vertically into the air at over 160 kilometers per hour? It would be a mind and heart racing for sure. This and more are what you'll experience if you'll brave enough to try the Sling Shot. Meanwhile, the Vomatron gives you the experience close to what astronauts go through while being flown to space. Spun into reverse and reach as fast as 120km per hour at an altitude more than 45m with 4g acceleration. Whoa!
Padlockd Escape Rooms

A one of a kind experience bound to test your mind, skills and patience is what the Padlockd Escape Rooms offers. This physical adventure game requires players to solve a series of riddles and puzzles through clues, hinds and strategies provided in specific episodes of the game. Players need to complete this in 60 minutes to be able to win the game. This is perfect for couples of groups of 4-6 people as a bonding experience in Surfers Paradise.
Who We Are
With over 30 years of experience in the field of transportation, Con-X-ion is a trusted provider of direct airport shuttle services within Australia. We also provide charter options and premium transport services in various parts of Queensland, as well as Sydney and Melbourne areas.
Our mission is to provide timely, comfortable, and convenient way to travel for each of our customer. Our proven track record as a direct shuttle and private transport and our unmatched customer service are what sets Con-X-ion apart in the industry.
Service excellence for more than 30 years, completed 10 million transfers -- and counting.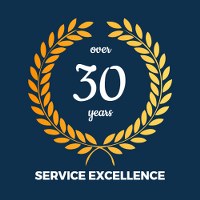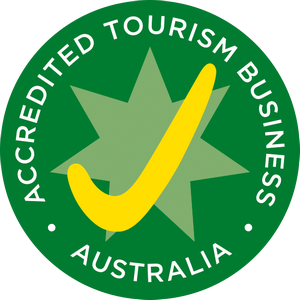 ARRIVAL PROCEDURE FOR GOLD COAST AIRPORT
All arriving passengers into Gold Coast Airport are to proceed to the information counter (for

Gold Coast 

International Airport) or Con-X-ion booth (for

Gold Coast 

Domestic Airport) where check in will occur with the Con-X-ion attendant. Passengers will then be directed to their departing shuttle bus (if you have booked

 

a private transfer our staff will coordinate this for you).

If you are unable to locate the information counter please ask one of the airport ambassadors for assistance, otherwise please phone 1300 266 946 or +61 7 5556 9888.
Please endeavour to check in 5 minutes prior to your scheduled departure to ensure the service can leave on time.
LATE FLIGHTS
Passengers arriving from delayed flights, who missed the last service of the day, are required to make alternative travel arrangements at their own expense. Passengers booked on/who missed the last service hour will be eligible for a refund for the unused service. If your flight has been delayed please contact Con-X-ion immediately on 1300 266 946.

*Please note: Our services are unable to wait for delayed flights or late passengers. Con-X-ion is not responsible for delayed flights.

 
DEPARTING PROCEDURE FOR GOLD COAST
Your service should arrive during the 20-minute window outlined on your confirmation. You must be ready and waiting for the entirety of your pick up window.
If you miss your allocated service please make contact with Con-x-ion directly on 1300 266 946 (Australian) or +61 7 5556 9888 (international) ASAP. Ask your hotel/concierge if you require assistance.
Please ensure your mobile is switched on in case we need to contact you.
Passengers that are not found may not be eligible for refund or reimbursement.
Please do not depart in a taxi without making contact with Con-x-ion first.