Enchanting Bodies of Water from One Refreshing City to Another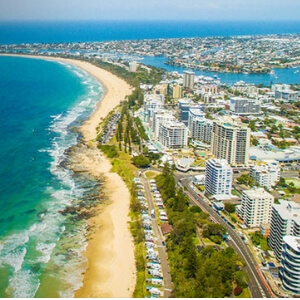 The sun, sand and the breeze are some of the best experiences you'll get to enjoy from one Queensland natural beauty to another. Sunshine Coast to Noosa offers a balance between fun and relaxation through its endless coastline, natural forest, friendly neighborhood and welcoming locals to boot. It's a place where activities, attractions, food, shopping and world-class events will keep you coming for more.
There is no shortage of fun and activities to do when you visit Sunshine Coast. The sun and warm weather are available almost all-year round making the Queensland beauty an ideal place for outdoor recreation, sports under the sun and dining outdoors. You'll also enjoy hiking, swimming, surfing, golf and a ton more of activities to keep you busy all day long.
Be close to nature and enjoy a sunny day exploring the villages of Maleny and Montville. If you are up for a more peaceful time near the waters, a trip to the Caloundra beaches or the Pumicestone Passage for fresh dining options located near Mooloolaba. The Glass House Mountains is a popular spot you should not miss. More outdoor adventure awaits at the Rainbow Beach and continuous to run along the coastline up until you reach the cool and effortless ambiance at Noosa. Whether you are exploring solo or with a group, you can get guided tours to avoid missing out an attraction or adventure.
Exploring the rest of Sunshine Coast to Noosa Heads is an indeed an experience you should not miss. Travelling with kids offers vast entertainment and fun options as well with the help of attractions like the Australian Zoo, the Aussie World and the SEALIFE Sunshine Coast. The local eco-systems and multitude of places to go will keep your days busy.
Be surrounded with beach, hinterlands and national parks as you continue your outdoor fun at the Noosa region. There are many natural settings that can offer you time to relax and soak in the surroundings. Noosa is the perfect place to go to for pristine beaches, fishing and diving as well as several other outdoor activities and adventure.
Doesn't matter whatever time of the year you'll be visiting, you'll surely not get bored with some of the best things to do and explore next time you visit from Sunshine Coast to Noosa (and back) all year round.
Sunshine Coast to Noosa Bus
If you're traveling between Sunshine Coast & Noosa, be sure to catch Con-X-ion's buses to Noosa from Sunshine Coast for a hassle-free travel to your destination. Regular daily services are available. You get to choose times and pickup and dropoff points suitable to your requirements. Hop aboard, sit back and relax, and let Con-X-ion  transfer you in stylish comfort to your destination.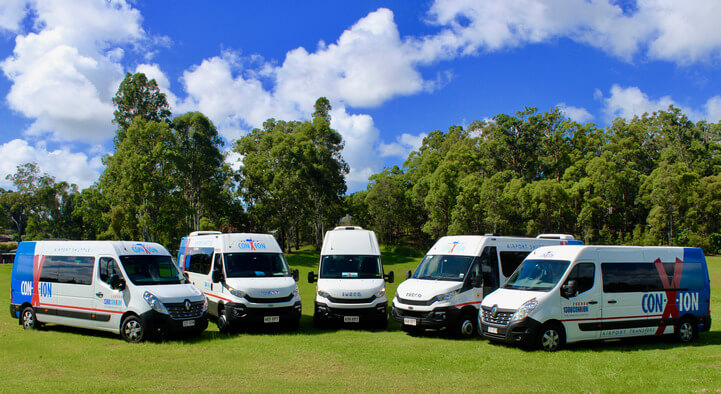 Top Things to Do & See for Sunshine Coast <> Noosa Trip

SEALIFE Sunshine Coast

A trip to Sunshine Coast would be incomplete without spending time at the SEALIFE Sunshine Coast. The attraction is considered as one of the best attractions in the area and situated right at The Wharf in Mooloolaba. If you are staying anywhere near the Esplanade, you are situated just a few minutes from this Sunshine Coast Business Awardee. There are thousands of marine and freshwater animals that will keep you entertained while at the coast.
Aqua Fun Park

More outdoor and water activities can be enjoyed in Sunshine Coast via a visit at the Aqua Fun Park. The park is one of the first and original inflatable water park in Sunshine Coast. Kids and adults alike will enjoy the obstacle slides and circuits floating in the water. The park is situated inside the Novotel Twin Waters. If you're up for more adventure, the open Ocean Beach is just a few steps away for you to enjoy.
The Ginger Factory

Another popular tourist attraction is the iconic Ginger Factory. Learn about how a ginger transformed from a paddock to a plate and how the Buderim Ginger became one of the largest names for processed ginger in the whole of Australia and the world. You'll be close to bees via the live bee show featured in the factory. The beautiful garden is another spot the Ginger Factory is proud of as well as the sensational café that serves modern Australian cuisine ready to satisfy your cravings.
Fruit Picking at Strawberry Fields

A fun activity for solo travelers, groups on a tour or families would include fruit picking at the Strawberry Fields. Visiting Sunshine Coast from June to November gives you access to the pick your own experience in the fields. You'll also get access to several shop sales, café, giftshops and playgrounds. Enjoy some fresh strawberries to take back home or to munch onsite as you enjoy picking fresh right of the patch.

Noosa National Park

Lose yourself in the beauty of frolicking dolphins, a native forest, koalas, white sand and the majestic turquoise water all found at the Noosa National Park. Located 150 kilometers north of Brisbane, the place is indeed one of the stunner Noosa is very proud of. There is over 15kms of trail to explore, stunning landscapes and a lot of sand and surfing opportunities. Talking with locals of having a tour guide would keep you from missing any fun activity offered in the area.
Noosa Horses

Another experience you should not miss is the Noosa Horses. Another unique way to enjoy the beach is through a horse ride. With professional guides and well-trained horses, you will feel that movie-like experience of galloping near the coastline while mounted on a majestic, beautiful and masculine beast. Conquer the waves and take home this simply unmatched experience. Perfect for solo tourists as well as kids. It's a must experience you can try in Noosa.
Noosa Everglades Wilderness Cruise

The best way to explore the Noose Everglades is via a cruise or a canoe trip alone, with a guide or with your loved ones. The abundance of wildlife in Noosa are never ending and a destination you should make the most experience with. A regular tour would start with a morning snack and a canoe down the River of Mirrors. The tranquil scenery would keep you entertained even after a roast lunch during the tour. Noosaville is indeed a destination the region is so proud of.
Noosa Farmers Market

Good food and fresh produce can be bought at the busy streets of Noosa Farmers Market. You can enjoy a quick breakfast or laze around during lunch time as you mingle with locals and tourists busy frolicking along the market. Locally grown produce, delicious pastries and home-grown recipes sold in stands are plenty and will feed young hunger as you look for souvenirs or simply enjoy the local delicacies available in the area.
Who We Are
With over 30 years of experience in the field of transportation, Con-X-ion is a trusted provider of direct airport shuttle services within Australia. We also provide charter options and premium transport services in various parts of Queensland, as well as Sydney and Melbourne areas.
Our mission is to provide timely, comfortable, and convenient way to travel for each of our customer. Our proven track record as a direct shuttle and private transport and our unmatched customer service are what sets Con-X-ion apart in the industry.
Service excellence for more than 30 years, completed 10 million transfers -- and counting.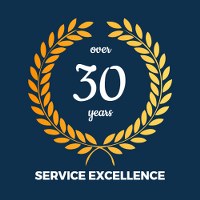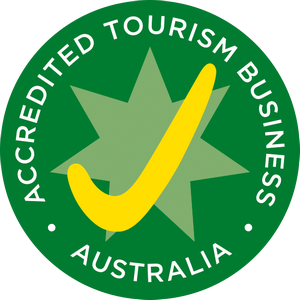 ARRIVAL PROCEDURE
All arriving passengers are to make their way to the Con-X-ion counter prior to collecting their luggage. The departure schedule will be displayed at the counter.
Passengers are required to be at the counter ready to depart 10 minutes prior to departure time.
Passengers are expected to actively look for their driver who will be wearing a blue shirt and red Con-x-ion hat.
If you require assistance, please phone 1300 266 946 or +61 7 5556 9888.
LATE FLIGHTS
Passengers arriving from delayed flights, who missed the last service of the day, are required to make alternative travel arrangements at their own expense. Passengers booked on/who missed the last service hour will be eligible for a refund for the unused service. If your flight has been delayed please contact Con-X-ion immediately on 1300 266 946.

*Please note: Our services are unable to wait for delayed flights or late passengers. Con-X-ion is not responsible for delayed flights.

 
DEPARTING PROCEDURE
Your service should arrive during the 20-minute window outlined on your confirmation. You must be ready and waiting for the entirety of your pick up window.
If you miss your allocated service please make contact with Con-x-ion directly on 1300 266 946 (Australian) or +61 7 5556 9888 (international) ASAP. Ask your hotel/concierge if you require assistance.
Please ensure your mobile is switched on in case we need to contact you.
Passengers that are not found may not be eligible for refund or reimbursement.
Please do not depart in a taxi without making contact with Con-x-ion first.