Surfers Paradise: Your Ultimate Surfing Spot in Aussie
Surfers Paradise, popularly known as Surfers to locals and tourists, is not your typical suburb. It is one of the surfing Mecca in Aussie and a favourite destination for shopping, laid-back holidays, and entertainment. There's plenty of things to do and places to see and explore for anyone aged 2 to 90! Family-friendly accommodations and facilities are also available perfect for families on the go.
Food and dining options are spectacular. Surfers Paradise restaurants features a wide array of flavours for your palate. Accommodations are cozy and affordable, too. There's a lot of things to do in Surfers Paradise to keep you busy!
Top Things To Do and See in Surfers Paradise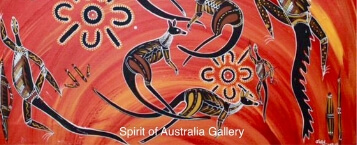 Spirit of Australia Gallery
A popular Aboriginal Art Gallery in Surfers, the Spirit of Australia Gallery is home to a unique collection of traditional and contemporary Aboriginal paintings by Kathleen Petyarre, Abie Loy, and Walangkura Napanangka.You're guaranteed with an art blast during your stay.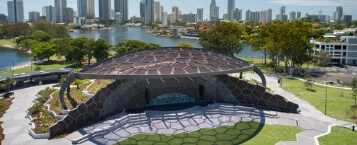 HOTA - Home of the Arts
Situated among parklands and a stunning lake, the HOTA is home to live performances, lakeside picture taking, and stargazing any age group would enjoy. There's an outdoor stage on site and a relaxing cafe to keep you satiated while enjoying the view and entertainment.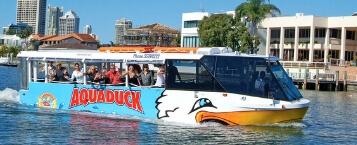 Aquaduck Tours
Aussie's first ever amphibious ride will bring you across a tour of the Gold Coast and its famous river. Your adventure begins at Cavill Avenue and then you'll head along Surfers Paradise Beach towards Main Beach. The view is just mesmerising and the ride enjoyable to the fullest.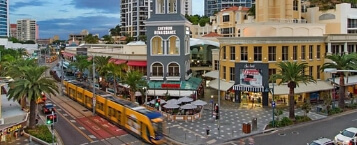 City Adventures
Booking a City Adventure gives you the best tour of Surfers. Perfect for individuals, groups, and families, you can choose several types of activities such as scavenger hunts, team building programs, and interactive group activities. There's always an activity perfect for an adventure!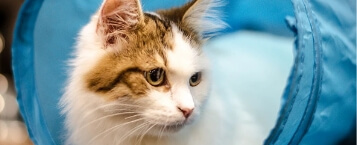 Crazy Cat Cafe
Cat lovers unite and spend your afternoons at the famous Cat Cafe! There are several cat residents in the cafe and you can cuddle and play with these lovelies as much as you want. Food and drinks are served on site and you can even bring a laptop to work or study.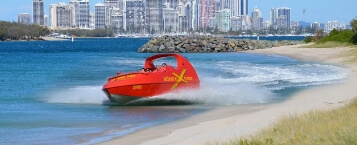 Jet Boat Extreme
Be prepared for a thrilling and exciting time in Surfers Paradise via a ride at the Jet Boat Extreme. This is Gold Coast's most favourite and most powerful Jet Boating adventure ride to conquer. Action-packed adventure is indeed guaranteed perfect for your adventurous spirit.
Eat & Drink

Fantastic food and dining experience is never dull in Surfers Paradise. The Clifford Grill & Lounge is a good place to start for fresh seafood and awesome steaks by the beach. Dwindle down at night at the Sandbar where you can enjoy a few cocktails and drinks while watching the sun set. Looking for more drinks? The House of Brews would be a good escape and a favourite boiling point for locals and tourists in the area. Family dining can be enjoyed at Betty's Burger & Concrete and Hungry Jacks. Pancakes On The Rocks is a good place to start your mornings.

There's a tremendous number of awesome and relaxing options in terms of Surfers Paradise accommodation. The Q1 Resort & Spa is a favourite among tourists and even offers activities you can do within its vicinity. The Crowne Plaza Surfers Paradise has a stunning view and a big pool to bask into during your holiday. Another stunning place to stay would be the Hilton Surfers Paradise Residences where a more premium experienced can be enjoyed. Several apartments, home, and boutique hotels also provide a relaxing and social media-worthy place to stay.
How to Get Here
Surfers Paradise can be accessed via train, bus, shuttle services, and tram. There is also a route from Coolangatta to Surfers Paradise via Bus 700 north to Broadbeach Station South South. Take the 777 Bus from Gold Coast Airport to get to Ferny Avenue in Surfers Paradise. It will only take you a short 45 minutes to get there. Taxis are also available from the airport terminal to drop you directly to your hotel in Surfers Paradise. Car hires are also plenty. Public transportation may require you to grab a Go Card for prepaid bus services.
Getting Around
Renting a car would be an ideal way to get around Surfers Paradise. Shuttle buses would also be a good alternative to get around the suburb. It's more comfortable compared to renting a car or grabbing a cab especially when travelling in groups. You'll spend around $22 from the main town to Movieworld for a shuttle service that picks you up directly from your hotel. You can try out public transportation like the bus and tram. Buying a Go Card would be ideal to get you around Surfers Paradise via a prepaid bus. Renting scooters would be perfect for solo travelers for short distance traveling around the city.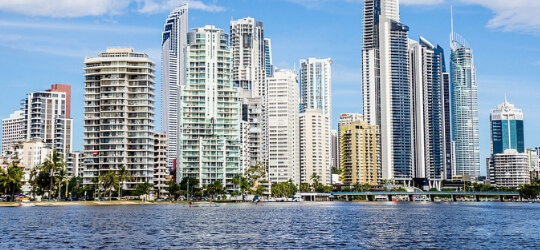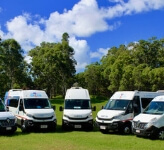 Ready to explore Surfers Paradise?
Con-X-ion provides daily shuttle transfers to and from Surfers Paradise. Book your Surfers Paradise transfer today so we can get you hassle-free and on time to your destination, every time.