A Trip to the Wild to the Beating Heart of Sunshine Coast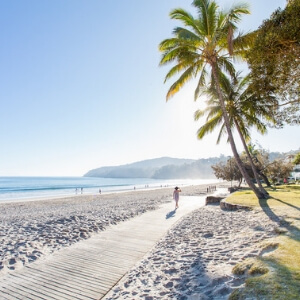 What's not to love when exploring Maroochydore to Noosa Heads? The less than an hour travel from one scenic destination to the other gives you thrills and experience you will never get from visiting other parts of Australia. While one city offers a close to nature experience, the other does the same, but with a magical touch different from the other. The ideally situated travel destinations will keep you hooked and enchant you to stay.
A trip to Maroochydore bring you not only to the geographic center of Sunshine Coast. It also brings you to the heart of the city. This region is located right at the point where the river and the ocean meet. A truly magical place that will leave you in awe. It is a perfect place for surfing or simply enjoying the calm rivers of the Maroochy River.
A trip from Noosa to Maroochydore is most enjoyable via a shuttle or a bus. The view is enough to keep you excited on what's your next destination offers. With a great assortment of activities to do and attractions to keep you busy, you'll have a lot of water-related activities to explore and enjoy. With the Pacific Ocean surrounding one side of the Maroochy River, you can simply paddle till the sun sets or surf with the waves while the sun rises. If water adventure is not for you, enjoying a picnic or going fishing would be ideal. There are plenty of fishing spots where you can throw your line and bring home plenty of fish right in time for a sumptuous dinner.
True relaxation is what you can enjoy if you allow the locals to guide you as you explore the river via a small tinnie. There are also boats and cruisers available in the area perfect for your leisurely lounge in Maroochy River. There are also barbeque pontoon and kayaks you can hire to explore the relaxing waters.
A golf course is also conveniently located in the area where you can try your hand in various sports. The Horton Park Gold is a challenging 18-hole course where you can also try out a night driving range. A tennis club, the Maroochydore Tennis Club is also situated nearby. Barefoot bowling can be enjoyed over the Maroochydore Beach Bowls Club.
Doesn't matter whatever time of the year you'll be visiting, you'll surely not get bored with some of the best things to do and explore next time you visit from Noosa to Maroochydore (and back) all year round.