A Trip to the Wild to the Beating Heart of Sunshine Coast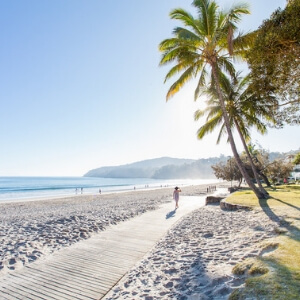 What's not to love when exploring Maroochydore to Noosa Heads? The less than an hour travel from one scenic destination to the other gives you thrills and experience you will never get from visiting other parts of Australia. While one city offers a close to nature experience, the other does the same, but with a magical touch different from the other. The ideally situated travel destinations will keep you hooked and enchant you to stay.
A trip to Maroochydore bring you not only to the geographic center of Sunshine Coast. It also brings you to the heart of the city. This region is located right at the point where the river and the ocean meet. A truly magical place that will leave you in awe. It is a perfect place for surfing or simply enjoying the calm rivers of the Maroochy River.
A trip from Noosa to Maroochydore is most enjoyable via a shuttle or a bus. The view is enough to keep you excited on what's your next destination offers. With a great assortment of activities to do and attractions to keep you busy, you'll have a lot of water-related activities to explore and enjoy. With the Pacific Ocean surrounding one side of the Maroochy River, you can simply paddle till the sun sets or surf with the waves while the sun rises. If water adventure is not for you, enjoying a picnic or going fishing would be ideal. There are plenty of fishing spots where you can throw your line and bring home plenty of fish right in time for a sumptuous dinner.
True relaxation is what you can enjoy if you allow the locals to guide you as you explore the river via a small tinnie. There are also boats and cruisers available in the area perfect for your leisurely lounge in Maroochy River. There are also barbeque pontoon and kayaks you can hire to explore the relaxing waters.
A golf course is also conveniently located in the area where you can try your hand in various sports. The Horton Park Gold is a challenging 18-hole course where you can also try out a night driving range. A tennis club, the Maroochydore Tennis Club is also situated nearby. Barefoot bowling can be enjoyed over the Maroochydore Beach Bowls Club.
Doesn't matter whatever time of the year you'll be visiting, you'll surely not get bored with some of the best things to do and explore next time you visit from Noosa to Maroochydore (and back) all year round.
Noosa to Maroochydore Bus
If you're traveling between Sunshine Coast & Maroochydore, be sure to catch Con-X-ion's buses for a hassle-free travel to your destination. While no direct bus from Noosa to Maroochydore, we have regular daily services available between Brisbane & Sunshine Coast Airports and Maroochydore, as well as various transit stops on the way. You get to choose times and pickup and dropoff points suitable to your requirements. Hop aboard, sit back and relax, and let Con-X-ion  transfer you in stylish comfort to your destination.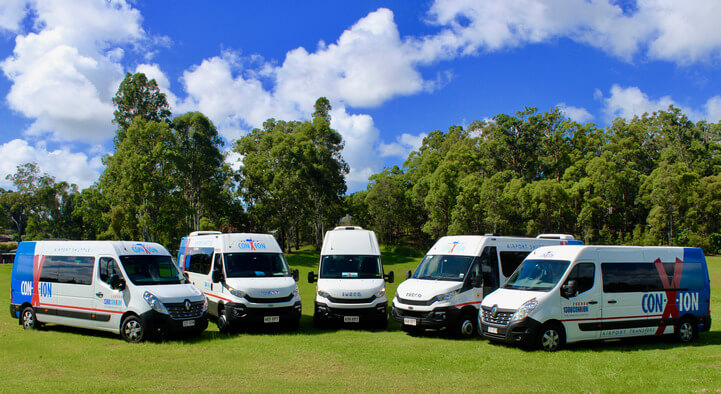 Top Things to Do & See for Noosa <> Maroochydore Trip

Noosa Stand Up Paddle

Another great way to conquer the waters of Noosa would be via stand-up paddle boarding. You can learn via private lessons or learn as a group from the short classes available in the region. All Noosa Stand Up Paddle instructors are trained and fully qualified, so you are truly in good hands. Whether you are a beginner or have prior experience in stand-up paddling, the instructors will ensure that you experience will be indeed a highlight in your Noosa holiday.
Tewantin National Park

A great place for picnics and outdoor recreational fun for groups and families. This spectacular rainforest will give you access to a stunning waterfall at the end of your hike. The whole trek can be concluded with a leisurely swim at the end of the trip. Adore the magnificent flora and fauna in the area where amazing birds are plenty. The hike is also kid-friendly, and you'll be assisted with guides that are familiar with the trail by heart.
Kayaks with Dolphins

Enjoy a close encounter with dolphins in Noosa via a 6-hour Sunshine Coast 4WD kayak tour. The tour offers a short intro in kayaking and then gives you a guided cruise down the sandy beaches of the area that are only accessible via a 4WD-vehicle. You'll have close encounters with whales, dolphins and other marine life while kayaking from Double Island Point. Snacks and refreshments are also provided by your guide during the trip.
Noosa Quad Bike Tours

Quad bike tours are one of the outdoor fun activities you should not miss while in Noosa. You can spend the whole morning or the whole afternoon touring the Noosa Hinterlands or the hidden beauties of Woondum National Park. You'll also get to enjoy spending time at the oasis rock pools. An accessible free bus can help you further enjoy the rest of Noosa. A car license is required to enjoy the tour plus full training and an induction course.

The Big Pineapple

The Big Pineapple is one of the most loved attractions in Australia's Sunshine Coast. It has been around since 1971 and draws visitors that comes in thousands, both new and old tourist to enjoy the region. A recent renovation of the Big Pineapple includes the addition of more attractions such as the Wildlife HQ Zoo that is home to native and exotic Australian fauna. You'll be close to nature via a half tour inside the rainforest in the area.
Thrill Hill

Situated a few minutes from Maroochydore is Australia's hydro slip-slide, the Thrill Hill. As the name implies, this attraction offers and exhilarating 120-meter slide with all the spills and shrills. You can go for a slower slide without a mat, a blue mat for a faster experience and a green or an orange mat for a super-fast experience of the hydro slide. You can later settle for a picnic and BBQ or simply buy lunch in the various stalls available in the area.
Chambers Island

The island situated at the center of the Maroochy River is parallel to the Bradman Avenue and the Thomas St Corner is the perfect destination for more outdoor recreational activities in the area. Tourist finds themselves entertained with island sailing, paddle boarding, kayaking, boating, canoeing or jet skiing. There are also plenty of bountiful places for fishing where bream, whiting and flatheads are a plenty.
The Maroochydore Surf Club

Favourable weathers tempered by the ocean makes the tropical climate in Maroochydore perfect for plenty of outdoor activities. The sunny weather is also perfect for enjoying the view in all of Maroochydore. You'll be able to enjoy plenty of casual lunch and dinner in the area as well as several buffet breakfast during the weekends. There are also plenty of places where you can grab a beer and simply enjoy the sunset.
Who We Are
With over 30 years of experience in the field of transportation, Con-X-ion is a trusted provider of direct airport shuttle services within Australia. We also provide charter options and premium transport services in various parts of Queensland, as well as Sydney and Melbourne areas.
Our mission is to provide timely, comfortable, and convenient way to travel for each of our customer. Our proven track record as a direct shuttle and private transport and our unmatched customer service are what sets Con-X-ion apart in the industry.
Service excellence for more than 30 years, completed 10 million transfers -- and counting.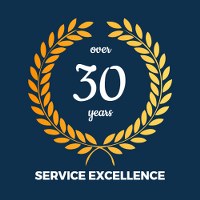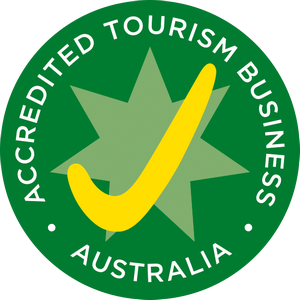 ARRIVAL PROCEDURE
All arriving passengers are to make their way to the Con-X-ion counter prior to collecting their luggage. The departure schedule will be displayed at the counter.
Passengers are required to be at the counter ready to depart 10 minutes prior to departure time.
Passengers are expected to actively look for their driver who will be wearing a blue shirt and red Con-x-ion hat.
If you require assistance, please phone 1300 266 946 or +61 7 5556 9888.
LATE FLIGHTS
Passengers arriving from delayed flights, who missed the last service of the day, are required to make alternative travel arrangements at their own expense. Passengers booked on/who missed the last service hour will be eligible for a refund for the unused service. If your flight has been delayed please contact Con-X-ion immediately on 1300 266 946.

*Please note: Our services are unable to wait for delayed flights or late passengers. Con-X-ion is not responsible for delayed flights.

 
DEPARTING PROCEDURE
Your service should arrive during the 20-minute window outlined on your confirmation. You must be ready and waiting for the entirety of your pick up window.
If you miss your allocated service please make contact with Con-x-ion directly on 1300 266 946 (Australian) or +61 7 5556 9888 (international) ASAP. Ask your hotel/concierge if you require assistance.
Please ensure your mobile is switched on in case we need to contact you.
Passengers that are not found may not be eligible for refund or reimbursement.
Please do not depart in a taxi without making contact with Con-x-ion first.