Chill at Queensland's Sunshine Capital to the Edge of the Mountains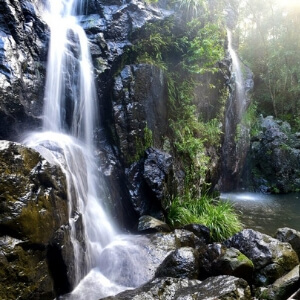 There is more to Brisbane than the city lights, the River, and the iconic landmarks in Queensland's capital city. You can try a lot of unique activities, check out instant hotels, tours and activities that will make your days and nights filled with joy and adventure while enjoying Australia's third largest city. A sweet escape is a reach away at Nambour located near the mountains of the Sunshine Coast
A short an hour and half travel time via bus from Brisbane Airport to Nambour will take you to Sunshine Coast's less crowded destinations, close to the hinterlands and the beach of the world-renowned Sunshine Coast. If you are up to enjoy the best of both worlds available for travelers, you are indeed on the right Australia route.
Queensland's Brisbane to Nambour adventure brings you to QLDs cultural hub. Take a peek of the past and a glimpse to the future of what awaits in terms of hospitality, fun, and activities in both destinations. Try the historic route of Brisbane by visiting the Windmill and Old Commissariat Store. There's the new Gallery of Modern Art and a mesmerising lookout by the Mount Coot-tha. A City Cat can bring you to and from to the South Bank, popular for its cultural walks, museums, and heritage tours. Brisbane River is just by the docks and a common mecca for travelers.
Nambour is an exciting but cool recluse located at the edge of the mountains of the Sunshine Coast Hinterland. Located near the famous beaches of Sunshine Coast, this small community gives you the best of both Queensland's nature strip and its pristine seas. Art and music is also remarkable and provides entertainment in the area.
Retro and vintage is what Nambour is known for. There's plenty of places home to original items, treasures, and antiques from the good old days. Cafes and quirky bars are also plenty. Craft beers in the area can be your next favourite go to drink. Fairs, car shows, and rock and roll are regularly hosted in the region.
Doesn't matter whatever time of the year you'll be visiting, you'll surely not get bored with some of the best things to do and explore next time you visit from Nambour to Brisbane (and back) all year round.