Related Routes

Chill at Queensland's Sunshine Capital to the Edge of the Mountains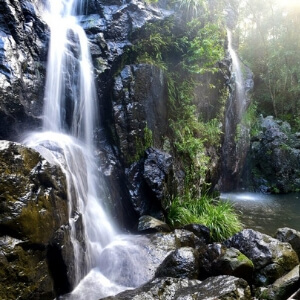 There is more to Brisbane than the city lights, the River, and the iconic landmarks in Queensland's capital city. You can try a lot of unique activities, check out instant hotels, tours and activities that will make your days and nights filled with joy and adventure while enjoying Australia's third largest city. A sweet escape is a reach away at Nambour located near the mountains of the Sunshine Coast
A short an hour and half travel time via bus from Brisbane Airport to Nambour will take you to Sunshine Coast's less crowded destinations, close to the hinterlands and the beach of the world-renowned Sunshine Coast. If you are up to enjoy the best of both worlds available for travelers, you are indeed on the right Australia route.
Queensland's Brisbane to Nambour adventure brings you to QLDs cultural hub. Take a peek of the past and a glimpse to the future of what awaits in terms of hospitality, fun, and activities in both destinations. Try the historic route of Brisbane by visiting the Windmill and Old Commissariat Store. There's the new Gallery of Modern Art and a mesmerising lookout by the Mount Coot-tha. A City Cat can bring you to and from to the South Bank, popular for its cultural walks, museums, and heritage tours. Brisbane River is just by the docks and a common mecca for travelers.
Nambour is an exciting but cool recluse located at the edge of the mountains of the Sunshine Coast Hinterland. Located near the famous beaches of Sunshine Coast, this small community gives you the best of both Queensland's nature strip and its pristine seas. Art and music is also remarkable and provides entertainment in the area.
Retro and vintage is what Nambour is known for. There's plenty of places home to original items, treasures, and antiques from the good old days. Cafes and quirky bars are also plenty. Craft beers in the area can be your next favourite go to drink. Fairs, car shows, and rock and roll are regularly hosted in the region.
Doesn't matter whatever time of the year you'll be visiting, you'll surely not get bored with some of the best things to do and explore next time you visit from Nambour to Brisbane (and back) all year round.
Brisbane to Nambour Bus
If you're traveling between Nambour & Brisbane, be sure to catch Con-X-ion's Brisbane to Nambour shuttle bus transfers for a hassle-free travel to your destination. Regular daily services are available so you get to choose times and pickup and dropoff points suitable to your requirements. Hop aboard, sit back and relax, and let Con-X-ion transfer you in stylish comfort to your destination.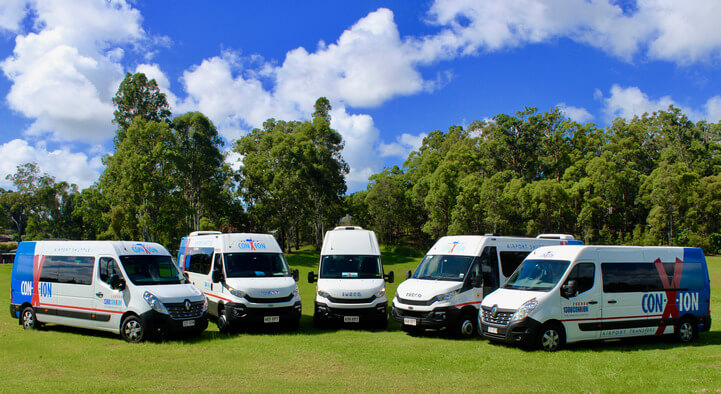 Top Things to Do & See for Brisbane <> Nambour Trip

South Bank

A riverside real estate located directly opposite of the Brisbane CBD is the South Bank. Here is where all the cultural events and activities take place. There's a lot of people, both tourists and locals frolicking around to listen to live bands, watch the sun set, and window shop at the boutiques and artisan stalls at the Little Stanley Street. There's also Arbour, a bougainvillea-filled awning that wraps around the entire of the parklands for you to see.
Westfield Chermside Kids Adventure

Shopping with kids should not be a nightmare. You can enjoy window shopping or fitting dresses and bargain hunting without dragging your kids around via a stop at the Westfield Chermside Kids. Kids would love to spend numerous enjoyable activities and family experiences in the area. There is an arcade area, bowling alleys, karaoke rooms, laser tags, build a bear, and a myriad of entertainment your kids will truly enjoy.
Cycle New Farm Riverwalk
Once destroyed due to a flood back in 2011, the newly renovated New Farm Riverwalk has reopened and is now even sturdier and equally stunning to welcome tourists from around Australia and the globe. It's the starting point of your adventure to several tourists spots in the area. There's Kangaroo Point, the landmark Story Bridge, and several fitness centers on site. There's plenty of places to take souvenir pictures, too.
CityHopper
Considered as the best way to experience the Brisbane River, the free-to-use CityHopper ferry would be your access to the stretch from Sydney Street in New Farm up to the North Quay located in the city. You'll be on top of the river for an hour and a half during the trip. You can access this free ride seven days a week from as early as 6am in the morning up until midnight. The city lights add sparkle to your adventure at night time.

Frolic in Park Areas

What's best to spend your holidays but with a leisurely stroll and some picture-taking around the area. There are several parks in Nambour perfect for picnics, BBQ, and relaxing. Petrie Park is located at the center of the town. If you would want to see koalas, the Koala Park would be the location for you. There is also the Cilento Bushland Conservation Reserve by the Waterfall Road as well as the Quota Park and Matthew Park located in town.
Nambour Plaza

Shopping is indeed very convenient at the Nambour Plaza. There are several free parking areas and at least 20 retail shops in the area. Basic necessities are available in the plaza as well as several surf shops, bargain book stores, and health stores. Outside the main plaza are more stores and shops. There's Toyworld, Autobarn, Crazy Clark's, and a whole lot more to check out. Supermarkets and liquor shops are also plenty.
Street Markets

If bargain hunting is on your holiday list, you can get plenty of that in Nambour. There are several street markets in the area such as the Currie Street, Howard Street, and Windsor Road. You can check cheap and fashionable items at the Endeavour Recycled Clothing and the Salvation Army. Lowe Street has a Lifeline store and there's Bloomhill at the Hospital Road. A shopping spree is waiting for you at Nambour.
Nambour Library

If you would want to catch up on your reading or simply spend a quiet afternoon indoors, you might want to head to the Nambour Library. There's plenty of books, e-books, CDs, and magazines to keep you entertained all throughout the day. A massive collection of records are indexed on microfilms and microfiche and would be a new experience you can check out. Storytelling for kids and author talks are hosted in the library.
Who We Are
With over 30 years of experience in the field of transportation, Con-X-ion is a trusted provider of direct airport shuttle services within Australia. We also provide charter options and premium transport services in various parts of Queensland, as well as Sydney and Melbourne areas.
Our mission is to provide timely, comfortable, and convenient way to travel for each of our customer. Our proven track record as a direct shuttle and private transport and our unmatched customer service are what sets Con-X-ion apart in the industry.
Service excellence for more than 30 years, completed 10 million transfers -- and counting.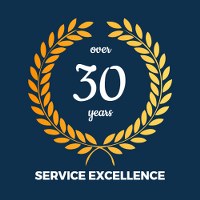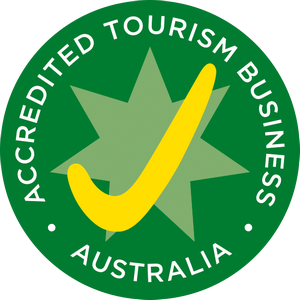 ARRIVAL PROCEDURE
All arriving passengers are to make their way to the Con-X-ion counter prior to collecting their luggage. The departure schedule will be displayed at the counter.
Passengers are required to be at the counter ready to depart 10 minutes prior to departure time.
Passengers are expected to actively look for their driver who will be wearing a blue shirt and red Con-x-ion hat.
If you require assistance, please phone 1300 266 946 or +61 7 5556 9888.
LATE FLIGHTS
Passengers arriving from delayed flights, who missed the last service of the day, are required to make alternative travel arrangements at their own expense. Passengers booked on/who missed the last service hour will be eligible for a refund for the unused service. If your flight has been delayed please contact Con-X-ion immediately on 1300 266 946.

*Please note: Our services are unable to wait for delayed flights or late passengers. Con-X-ion is not responsible for delayed flights.

 
DEPARTING PROCEDURE
Your service should arrive during the 20-minute window outlined on your confirmation. You must be ready and waiting for the entirety of your pick up window.
If you miss your allocated service please make contact with Con-x-ion directly on 1300 266 946 (Australian) or +61 7 5556 9888 (international) ASAP. Ask your hotel/concierge if you require assistance.
Please ensure your mobile is switched on in case we need to contact you.
Passengers that are not found may not be eligible for refund or reimbursement.
Please do not depart in a taxi without making contact with Con-x-ion first.