Related Routes

Enjoying Australia's Flowering Streets to the Busy Streets of the CBD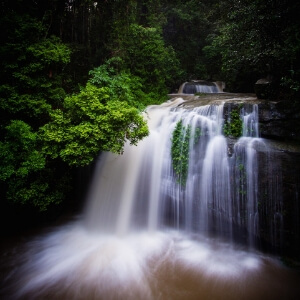 Have a retreat and enjoy the blissful leafy streets and flowering trees at the renowned Buderim Forest Waterfall Walk when you travel from Brisbane to Buderim. Popularly visited for its Serenity Falls and located on and around a volcanic plateau, it is a great place to see the Pacific Ocean or simply adore the beauty of nature.
Brisbane Airport to Buderim takes more than an hour via bus. You'll instantly fall for the lovely green ambiance with streets lined with poinciana trees and flowering shrubs. You may want to check out the Buderim Falls and the Foote Sanctuary to see and immediately immerse yourself with the natural beauty of the place.
Sweeping views of Buderim is one of the major features that attract tourism in the area. The mild climate of the region makes it even a pleasing area to settle and relax, not to mention its being strategically located near the Sunshine Coast and other famous beaches in the area. Mooloolaba, Maroochydore, and Alexandra Headland are also situated nearby. The region's close proximity to the hinterland and the ocean makes it a perfect destination for nature lovers. This exciting destination also hosts cultural shows, tours to the hinterland, and the beaches that should be always included in your first day adventure in Buderim.
Brisbane, the capital of Queensland, is known mainly for its world-class arts and entertainment facilities. Cultural attractions are also plenty in the area, mixed with several natural wonders making it an exciting destination, with mixed types of adventures and experiences to try. Your senses will definitely have a blast wandering around this busy city.
There are plenty of shopping destinations, places to dine and eat out, and secluded places where you can escape, take a souvenir photo, or simply lazily spend your day at. Commutes around the city area are easy and there's a lot of interesting favourite tourist destinations to see. Brisbane is such a liveable city some tourists decided to stay in permanently.
Doesn't matter whatever time of the year you'll be visiting, you'll surely not get bored with some of the best things to do and explore next time you visit from Buderim to Brisbane (and back) all year round.
Buderim to Brisbane Airport Bus Transport
If you're traveling between Buderim & Brisbane, be sure to catch Con-X-ion's Brisbane to Buderim and Noosa shuttle bus transfers for a hassle-free travel to your destination. Regular daily services are available so you get to choose times and pickup and dropoff points suitable to your requirements. Hop aboard, sit back and relax, and let Con-X-ion transfer you in stylish comfort to your destination.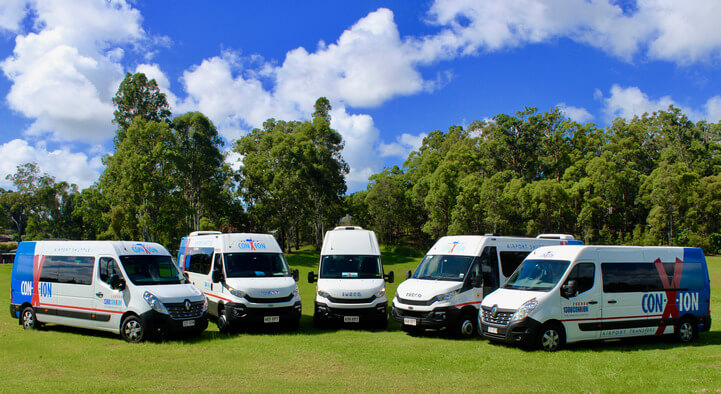 Top Things to Do & See for Buderim <> Brisbane Trip

Alexandra Headland
A small coastal town located near Buderim, Alexandra Headland or known to locals as Alex is a laid-back destination where soothing beaches and exciting surf waves can be accessed. One of the main attractions of the area would be the mesmerising frontage of the beach. Swimming is safe and is constantly patrolled by the Alexandra Headland Surf Club. You can watch professional surfers conquer the waves or conquer one of your own.
Buderim Tavern

The Buderim Tavern is a sight to see situated on top of Buderim. It is a favourite among locals and tourists and famed for its access to spectacular views of the region. Meals are served daily and include sumptuous steaks and fresh seafood. The tavern has a place for kids, both indoors and outdoors to play around. Gaming machines, KENO facilities, and 40 other entertainment machines are located in the area for your entertainment.
Harry's on Buderim

If you want to enjoy fine dining during your holiday, an iconic destination to choose would be the Harry's on Buderim. This restaurant is strategically hidden with the Sunshine Coast's Buderim Forest Park rainforest. Savour the delicious Australian cuisine served in the restaurant surrounded by 120-year-old homestead. The restaurant is fully licensed and serves the best food in the area, backed with awesome views of the parklands and the rainforests.
Bellingham Maze

A fun, outdoor attraction perfect for anyone ages 2-90, the Bellingham Maze is a brain-teasing maze that guarantees a lot of fun and adventure outdoors. Stretch your legs and have fun at the 80x80 meter hedge maze. Find your way to the tower or try the rope maze to find Snow White and her cottage. There's mini gold available in the area, too. End the day with a treat by taking a sip of Devonshire Tea or Cappuccino and scones in the cafe onsite.

Museum of Brisbane

Local history and some souvenir pictures can be enjoyed in one of Brisbane's heritage destinations. The renovated City Hall is a piece of history that illustrates memories of the old Brisbane. The City Hall also holds the Museum of Brisbane upstairs and can be accessed for free or via a guided tour for an extra dose of local history. Visit the place as early as possible because the area ia a crowd-favourite.
Nerang-Murwillumbah Road

A nice, long drive would be a great way to relax on a holiday. You'll get this and more if you head along the Nerang-Murwillumbah Road. It would be a lovely day out as you narrow the country lanes and climb through the landscaped mountains and scopped valleys in the area. You may run out of road, but you'll have plenty of places to stop by to enjoy coffee or the stunning view. Continue driving along the Mt. Lindesay Highway to continue with the relaxing vibe.
Mt Coot-Tha Lookout

Get a look over the whole of Brisbane in varied elevations. Fifteen minutes away from the Brisbane CBD is a terrific lookout, Mt Coot-Tha. The region is an excellent spot where you can enjoy the sunrise or sundown. The view provides a good spot to see the northern area towards the bay and the airport. At nighttime, you can enjoy the city lights of the suburbs located south of the river. A cafe and restaurant are accessible if you'll want to spend more time in the area.
Cultural Centre

A holiday would be incomplete unless you experience the culture and history of the places you visit. The South Bank area is home to the QAGOLA, the State Library, Queensland Performing Art Centre, Queensland Museum, and the Theatre Company of Queensland. There are plenty to see inside the galleries. Concert halls are also plenty and feature ticketed events like film screenings and musical performances to watch during your stay.
Who We Are
With over 30 years of experience in the field of transportation, Con-X-ion is a trusted provider of direct airport shuttle services within Australia. We also provide charter options and premium transport services in various parts of Queensland, as well as Sydney and Melbourne areas.
Our mission is to provide timely, comfortable, and convenient way to travel for each of our customer. Our proven track record as a direct shuttle and private transport and our unmatched customer service are what sets Con-X-ion apart in the industry.
Service excellence for more than 30 years, completed 10 million transfers -- and counting.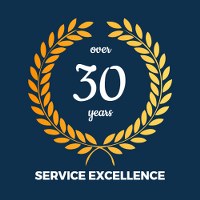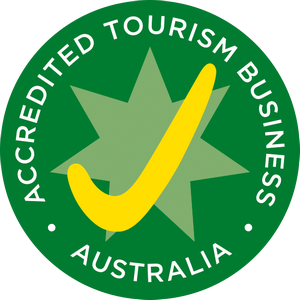 ARRIVAL PROCEDURE
All arriving passengers are to make their way to the Con-X-ion counter prior to collecting their luggage. The departure schedule will be displayed at the counter.
Passengers are required to be at the counter ready to depart 10 minutes prior to departure time.
Passengers are expected to actively look for their driver who will be wearing a blue shirt and red Con-x-ion hat.
If you require assistance, please phone 1300 266 946 or +61 7 5556 9888.
LATE FLIGHTS
Passengers arriving from delayed flights, who missed the last service of the day, are required to make alternative travel arrangements at their own expense. Passengers booked on/who missed the last service hour will be eligible for a refund for the unused service. If your flight has been delayed please contact Con-X-ion immediately on 1300 266 946.

*Please note: Our services are unable to wait for delayed flights or late passengers. Con-X-ion is not responsible for delayed flights.

 
DEPARTING PROCEDURE
Your service should arrive during the 20-minute window outlined on your confirmation. You must be ready and waiting for the entirety of your pick up window.
If you miss your allocated service please make contact with Con-x-ion directly on 1300 266 946 (Australian) or +61 7 5556 9888 (international) ASAP. Ask your hotel/concierge if you require assistance.
Please ensure your mobile is switched on in case we need to contact you.
Passengers that are not found may not be eligible for refund or reimbursement.
Please do not depart in a taxi without making contact with Con-x-ion first.