Enjoying Australia's Flowering Streets to the Busy Streets of the CBD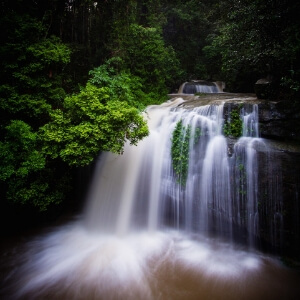 Have a retreat and enjoy the blissful leafy streets and flowering trees at the renowned Buderim Forest Waterfall Walk when you travel from Brisbane to Buderim. Popularly visited for its Serenity Falls and located on and around a volcanic plateau, it is a great place to see the Pacific Ocean or simply adore the beauty of nature.
Brisbane Airport to Buderim takes more than an hour via bus. You'll instantly fall for the lovely green ambiance with streets lined with poinciana trees and flowering shrubs. You may want to check out the Buderim Falls and the Foote Sanctuary to see and immediately immerse yourself with the natural beauty of the place.
Sweeping views of Buderim is one of the major features that attract tourism in the area. The mild climate of the region makes it even a pleasing area to settle and relax, not to mention its being strategically located near the Sunshine Coast and other famous beaches in the area. Mooloolaba, Maroochydore, and Alexandra Headland are also situated nearby. The region's close proximity to the hinterland and the ocean makes it a perfect destination for nature lovers. This exciting destination also hosts cultural shows, tours to the hinterland, and the beaches that should be always included in your first day adventure in Buderim.
Brisbane, the capital of Queensland, is known mainly for its world-class arts and entertainment facilities. Cultural attractions are also plenty in the area, mixed with several natural wonders making it an exciting destination, with mixed types of adventures and experiences to try. Your senses will definitely have a blast wandering around this busy city.
There are plenty of shopping destinations, places to dine and eat out, and secluded places where you can escape, take a souvenir photo, or simply lazily spend your day at. Commutes around the city area are easy and there's a lot of interesting favourite tourist destinations to see. Brisbane is such a liveable city some tourists decided to stay in permanently.
Doesn't matter whatever time of the year you'll be visiting, you'll surely not get bored with some of the best things to do and explore next time you visit from Buderim to Brisbane (and back) all year round.